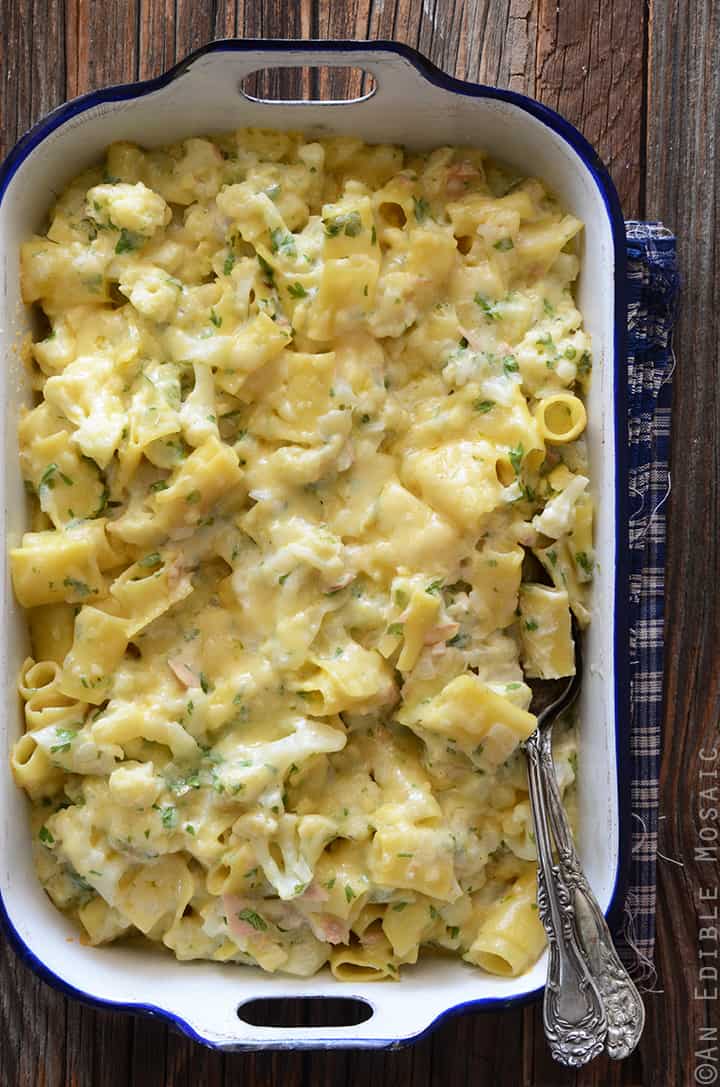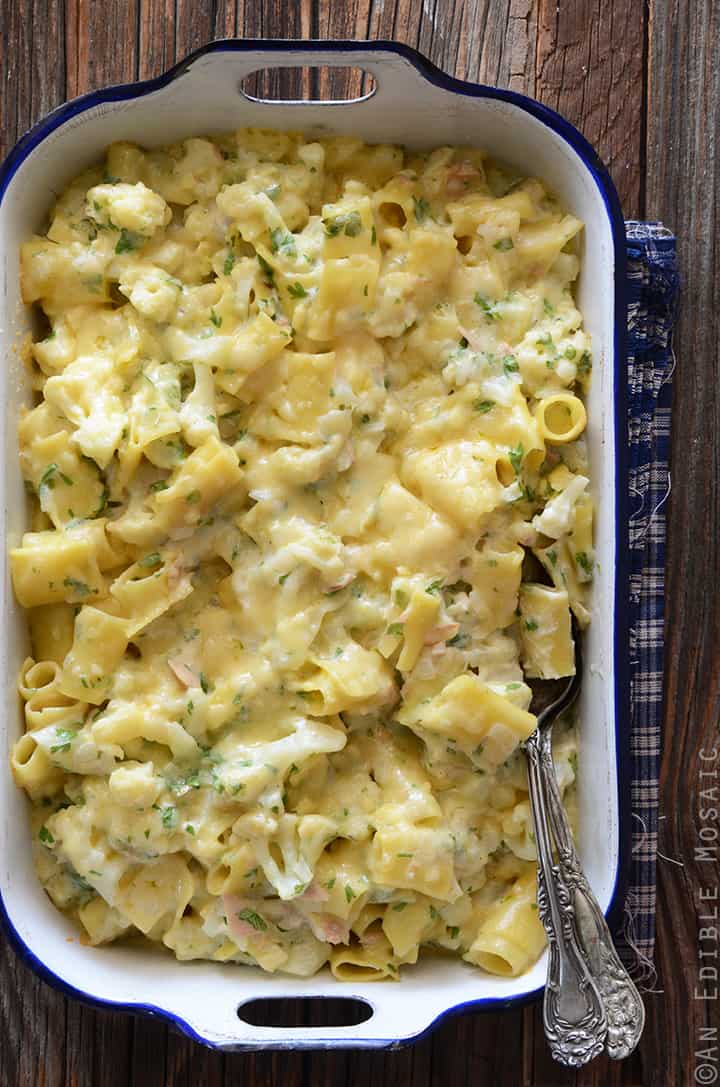 This dish is basically a grown-up version of Tuna Helper. (Despite my mom being the anti-processed food extremist that she was, which I now thank her for, even I tried Tuna Helper as a kid.)
Don't judge. :)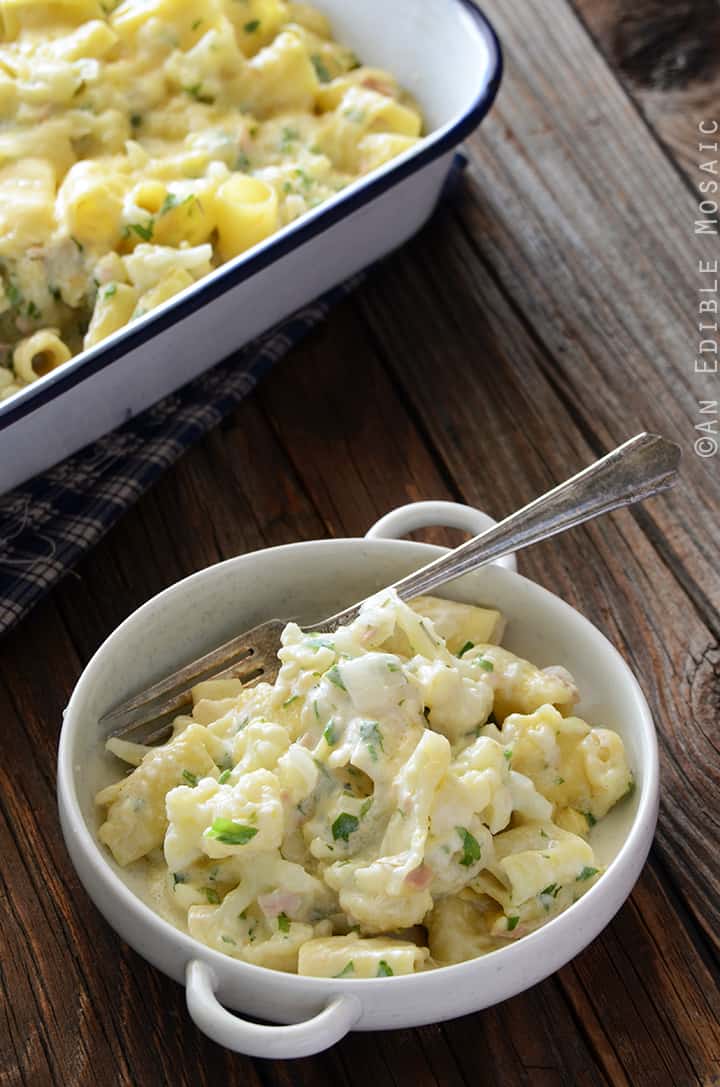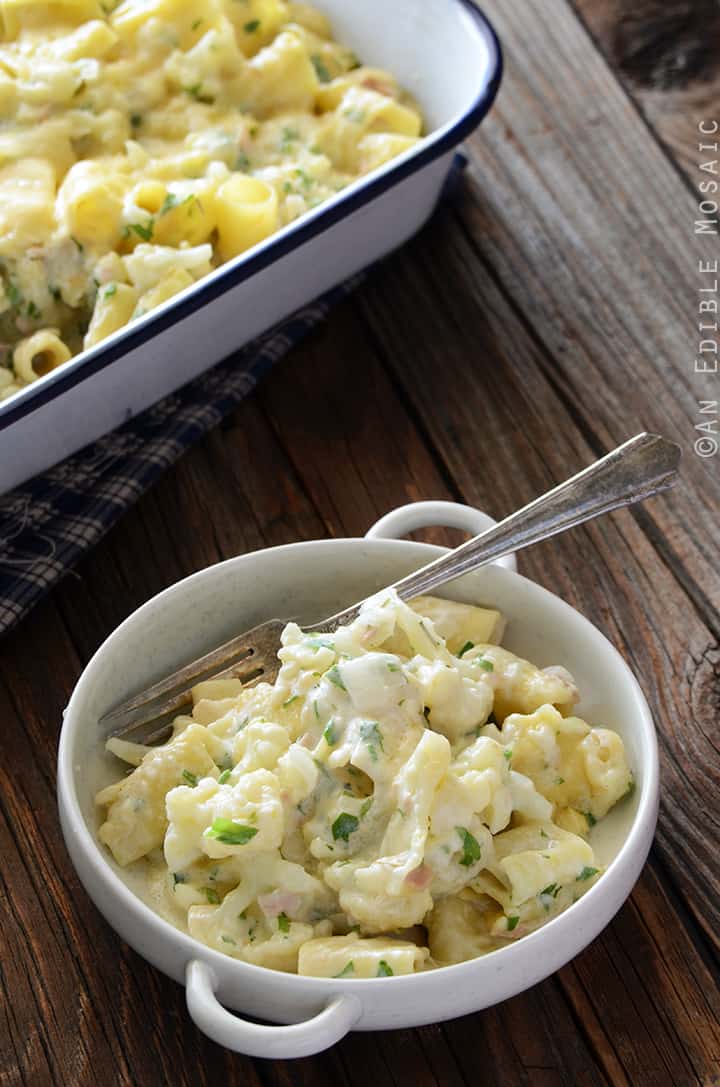 Not only is this from-scratch version more flavorful (thanks to a combo of sharp white Cheddar and Egyptian Roumi cheeses), but it's also healthier. Half of the pasta has been replaced with cauliflower, rounding this dish out and making it a full meal in itself. With cheese, milk, and a can of tuna providing most of the protein in this recipe, it's also a pretty cheap meal!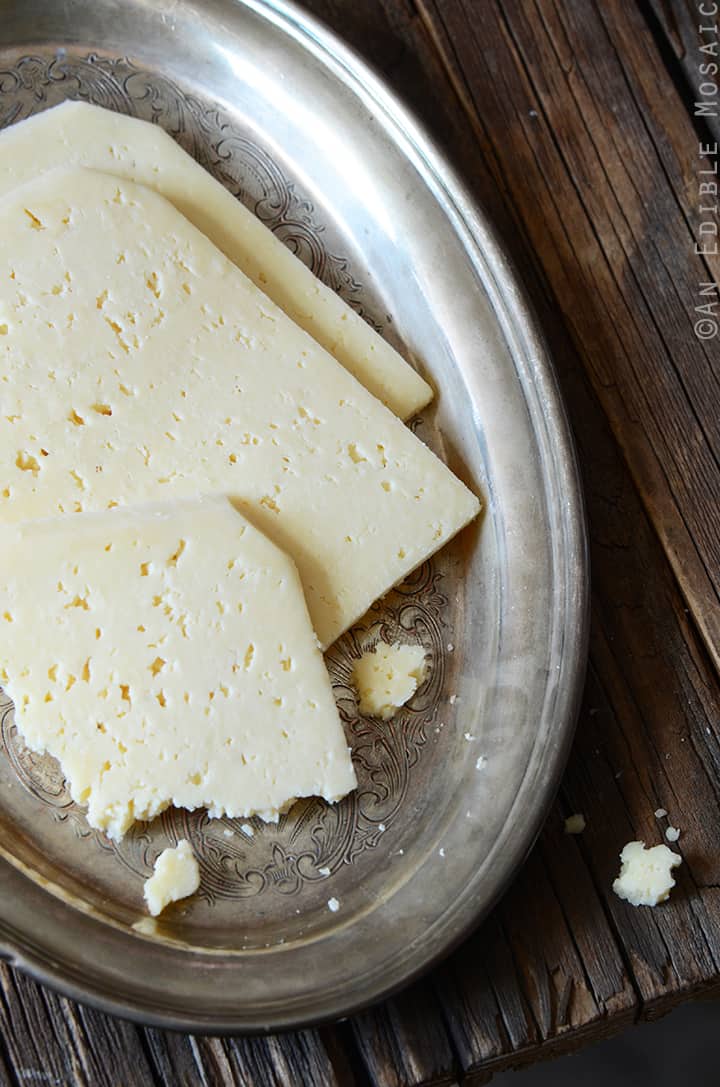 Egyptian Roumy Cheese
This recipe calls for a type of cheese that might be new to you. Egyptian Roumy cheese (also transliterated Roumi, Roomy, Roomi, Romy, and Romi, and also known as Ras) is a hard, crumbly cheese that's similar to Pecorino Romano, but typically with just a fraction of Pecorino Romano's price tag (so be sure to snatch it up if you can find it!). It has a pungent, salty flavor and it melts well. If you can't find Roumy, Pecorino Romano works well as a substitute.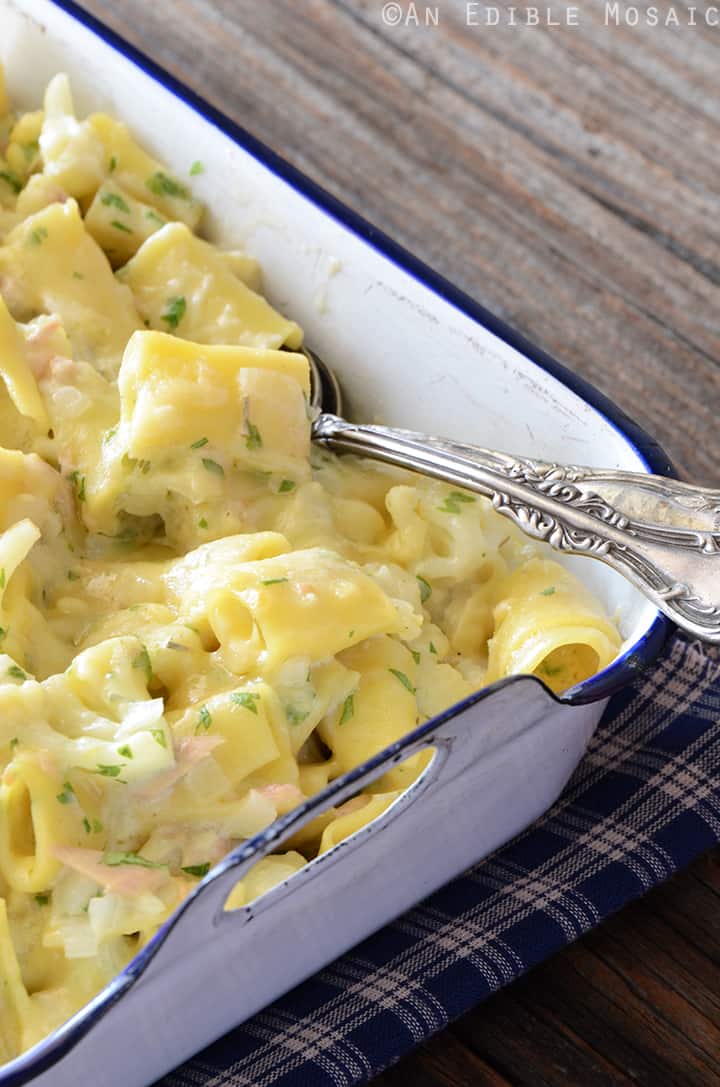 Normally I encourage people to play with a recipe to suit their own tastes, but one thing I would definitely suggest not omitting in this recipe is the ½ cup of parsley. In most of my recipes, I add parsley as an afterthought, usually to spruce up the color a bit. Well, in this dish, a bit of green color is absolutely necessary…otherwise, it's a pretty blah-looking dish. (And even if the taste is amazing, if it looks boring no one will want to eat it.) So be sure you don't skip the parsley; or for an easy colorful variation, use blanched broccoli instead of the cauliflower.
If you enjoyed Tuna Helper as a kid, I think you'll love this grown-up rendition; and just an FYI, kids enjoy this grown-up rendition too. :)
Macaroni and Cheese with Cauliflower, Tuna, and Egyptian Roumy Cheese
Prep time:
Cook time:
Total time:
Ingredients
½ lb (225 g) small to medium-sized pasta, any kind you like (I used short tubular pasta called Canneroni)
1 (2 lb/900 g) head of cauliflower, chopped into bite-sized florets (about 8 cups of florets)
200 g (7 oz) sharp white Cheddar cheese, shredded
80 g (3 oz) Egyptian Roumy cheese (I used young-ripened), grated (see Note below)
2½ tablespoons neutral-flavored oil
1 large white or yellow onion, finely diced
2 large cloves garlic, crushed
1 tablespoon minced fresh rosemary or 1 teaspoon dried rosemary leaves
3½ tablespoons all-purpose flour
3 cups (710 ml) milk (low-fat is fine), at room temperature
1½ teaspoons Worcestershire sauce
½ teaspoon salt
⅛ teaspoon black pepper
1 (6 oz/170 g) can tuna in water, drained
½ cup chopped fresh parsley
Butter, to grease the casserole dish
Instructions
Cook the pasta to al dente according to the package directions; set aside.
Bring a pot of salted water up to a rolling boil. Add the cauliflower and cook until fork-tender, about 5 minutes; drain and set aside.
Toss together the white Cheddar and Egyptian Roumy cheeses in a bowl; measure out ¾ cup and reserve it for topping.
Add the oil to a medium-large pot over medium-high heat. Add the onion and cook until softened, but not browned, about 5 minutes, stirring occasionally. Turn the heat down to medium and add the garlic and rosemary; cook 1 minute more, stirring constantly.
Whisk in the flour and cook 1 minute, then gradually whisk in the milk; stir in the Worcestershire sauce, salt, and black pepper. Bring to gentle boil, stirring constantly, and then remove from heat.
Whisk in the cheese (except the reserved ¾ cup for topping) until smooth. Stir in the pasta, cauliflower, tuna, and parsley. Taste and add additional salt and black pepper as desired.
Preheat the broiler and butter a 9 by 13-inch baking dish. Pour the pasta mixture into the dish and sprinkle the reserved ¾ cup of cheese on top.
Broil until the cheese melts and serve warm.
Notes
Substitute for Egyptian Roumy Cheese: If you can't find Roumy, Pecorino Romano is a great sub.

Freezing: This casserole freezes and re-heats well! I like to thaw it overnight, and then re-heat it in a 350F oven (covered with foil) until warm throughout (about 20 minutes).