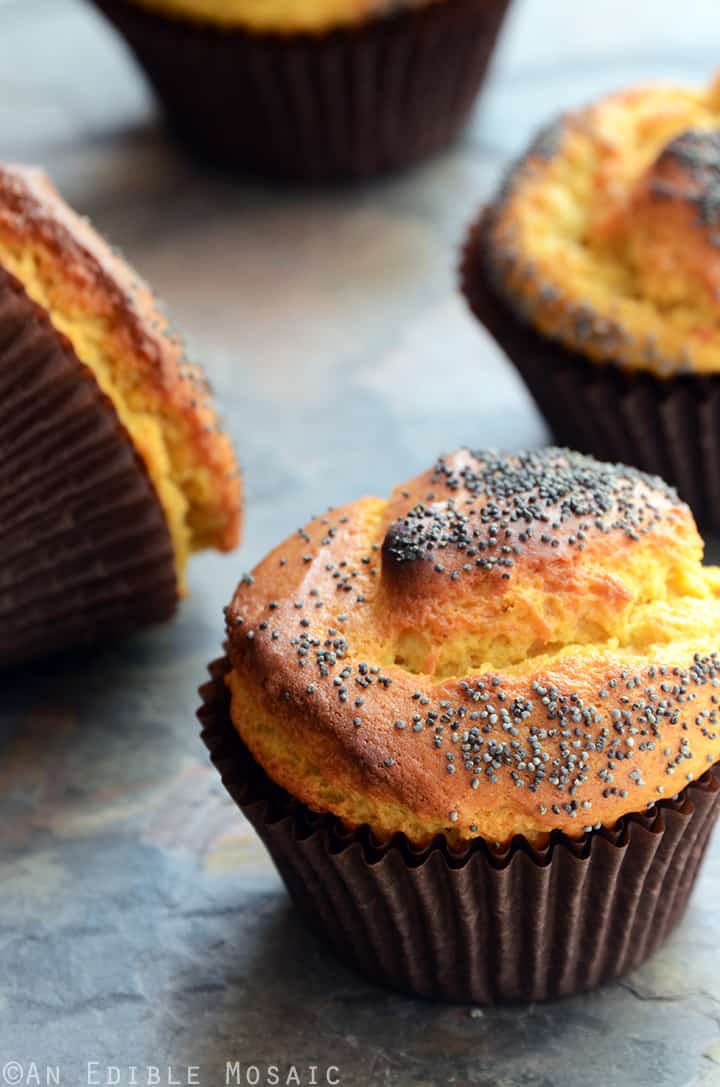 One day a while ago, Mike came home with a box of mangos. He was so excited because he found them up at a local Indian market for me because I had asked him for Indian (Alphonso) mangos.
I asked him where the mangos were from and he proudly exclaimed "The Indian market!" I checked the produce stickers and had to laugh when I saw that they were from Mexico.
He still gets the best husband in the world award for that though.
I first had an Alphonso mango in Kuwait last year. I'm telling you, all other mangos pale in comparison. I have no desire to eat any other mango…ever. They are that good.
I've been ruined for other mangos, and the problem is that I have yet to be able to find Alphonso mangos here. I'm in withdrawal, friends. And what's worse is I was stuck with a box of lesser mangos to contend with. (Not that there's anything wrong with other mangos per se; really their only fault is that they aren't Alphonso mangos.) And yes, I know I sound like a junkie waiting for my next hit, lol.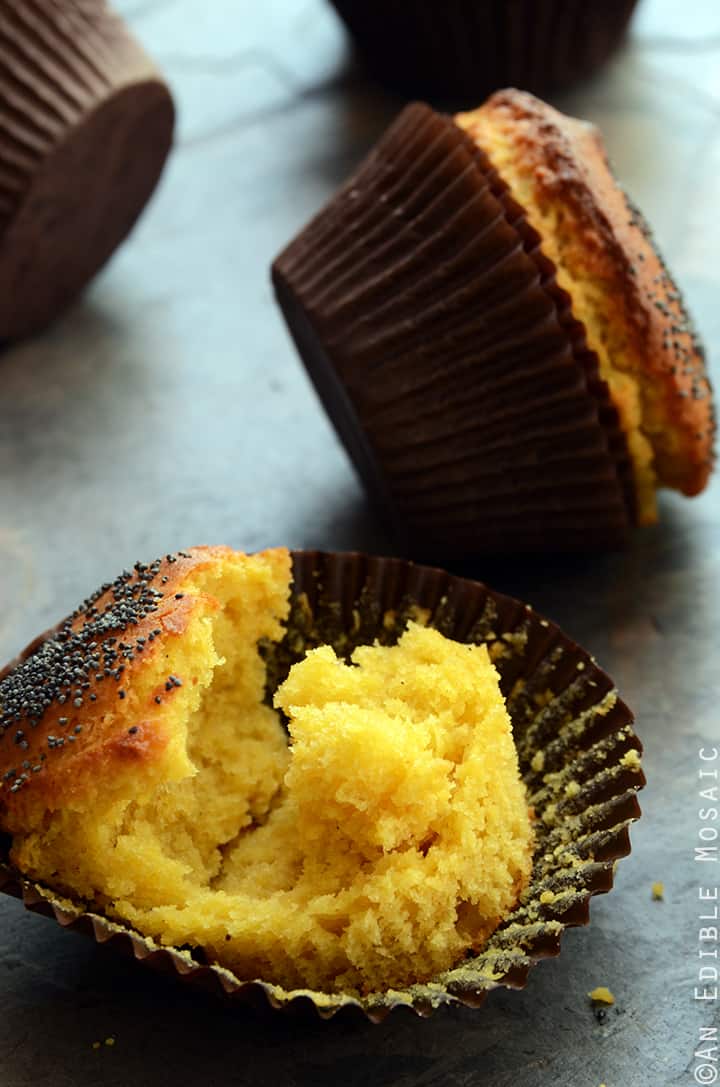 But anyway, I sucked it up and made muffins. Really good muffins, actually. As a play on the flavors in a Mango Lassi, I added yogurt (which also happens to give these muffins a very tender crumb) and cardamom (which makes them smell divine). When you're working your way through upwards of a dozen mangos, I'd say this isn't too shabby.
Wondering how to cut a mango? Cooking Light has you covered with a video tutorial here.
Mango Lassi Poppy Seed Muffins
Prep time:
Cook time:
Total time:
If you enjoy drinking a Mango Lassi, you'll love these muffins. Soft-crumbed and sweetly aromatic of mango and cardamom, they're perfect for mango-lovers.
Ingredients
1 medium very ripe mango, peeled and pitted
1 large egg
⅓ cup (80 ml) light olive oil (or vegetable oil)
⅔ cup (160 ml) plain, unsweetened low-fat yogurt (not Greek yogurt)
⅔ cup (133 g) sugar
1½ teaspoons pure vanilla extract
2 cups (255 g) all-purpose flour (or whole wheat pastry flour)
2 teaspoons baking powder
¾ teaspoon fine salt
½ teaspoon ground cardamom
¼ teaspoon baking soda
2 teaspoons poppy seeds
Instructions
Preheat the oven to 400F; line a muffin tray with paper liners.
Add the mango, egg, oil, yogurt, sugar, and vanilla extract to a food processor or blender and process until smooth.
Whisk together the flour, baking powder, salt, cardamom, and baking soda in a large bowl.
Add the wet ingredients to the dry and stir to combine, being careful not to over-mix.
Pour the batter into the prepared muffin tray and sprinkle the poppy seeds on top.
Bake until a toothpick inserted into the center of a muffin comes out clean or with just a couple crumbs, about 20 minutes.
Cool 10 minutes in the tray and then transfer the muffins to a wire rack to finish cooling.
Looking for more mango inspiration?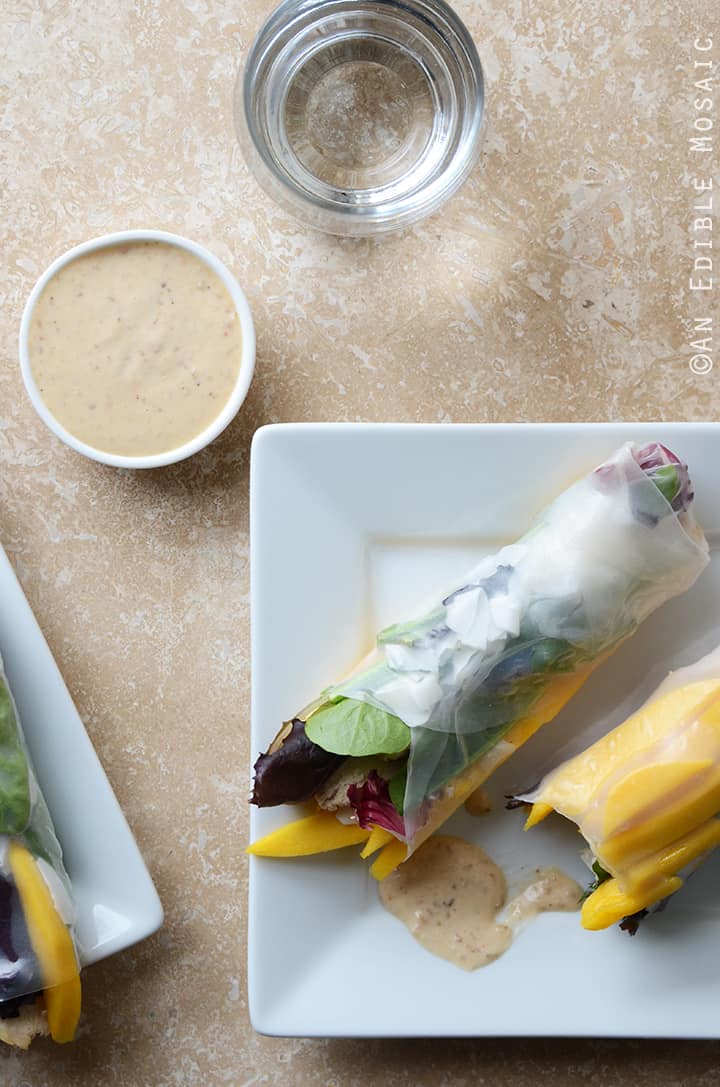 Mango Coconut Chicken Rolls with Spring Mix and Sesame-Ginger Sauce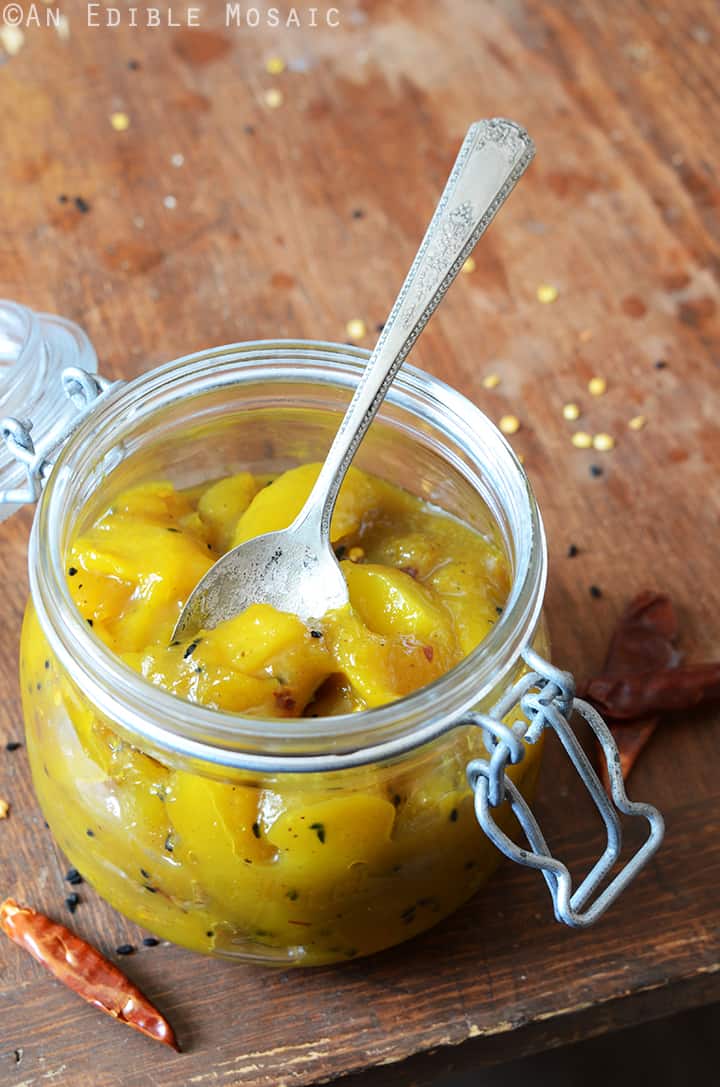 Garlicky Red Quinoa Patties with Mango Black Bean Salsa
And here are a few more fabulous mango recipes from around the web…
Blackened Fish Tacos with Cabbage Mango Slaw from Skinnytaste
Crab and Shrimp Zucchini Enchiladas with Mango-Jalapeno Salsa from Peas & Crayons
Mango White Chocolate Ganache Macarons from Eats Well With Others
Raspberry Mango Popsicles from Tutti Dolci