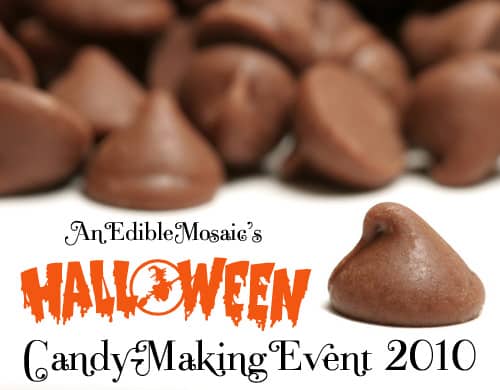 The first candy recipe I'm sharing with you for my Halloween Candy-Making Event is based on a childhood favorite of mine: The Mallo Cup! This retro classic is a cup-shaped candy containing milk chocolate and coconut, with a marshmallow center. I much prefer dark chocolate over milk, so in my version I used an equal mixture of both instead of just using milk; you can use whatever kind of chocolate you like best.
Marshmallow Fluff is the one ingredient in this recipe that some people may have trouble finding. If Fluff isn't available to you, you might be able to find a good recipe for it online. Also, I have to say that it bears a strangely close resemblance to meringue. Check out my recipe for meringue that I used to make Swiss Meringue Buttercream and you'll see what I mean. I can't say for sure because I haven't tried it, but perhaps meringue (with a little bit of cream of tartar added to keep the consistency smooth) may work as a replacement? Food for thought. ;)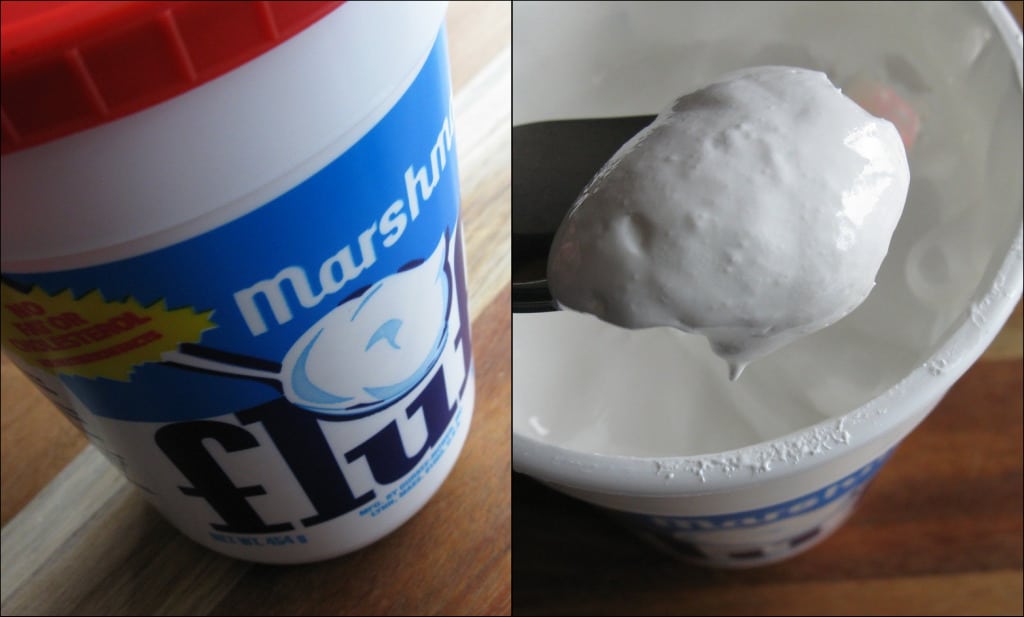 Marshmallow Fluff
In my last post, I talk about tempering chocolate. The beauty of this recipe is that you can add more shredded coconut to the top of the cups, thus covering any exposed chocolate and rendering the tempering process unnecessary (who cares about bloom if you can't see it right? ;) ). Or if you prefer, you can leave the tops bare and temper your chocolate. Totally your call, they're equally delicious both ways.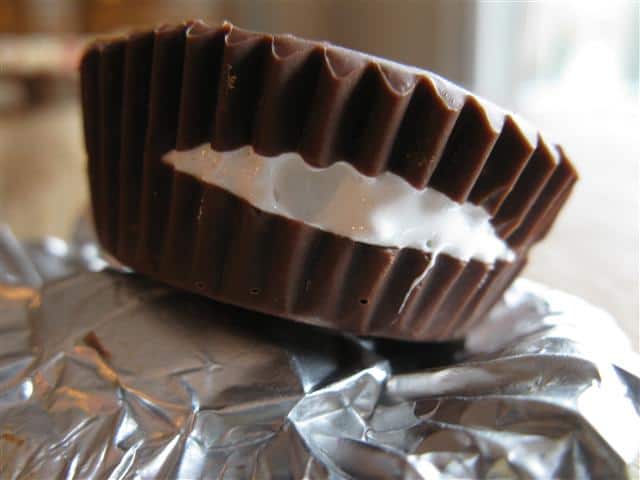 Marshmallow Cups
(Yield: 24 cups)
8 oz dark chocolate*
8 oz milk chocolate*
¼ c unsweetened shredded coconut, plus more for topping if desired
½ c Marshmallow Fluff
Mini muffin tray and mini muffin paper or foil liners (foil liners work much better)
Line a mini muffin tray with paper liners. Melt the chocolate (if you want to temper it, see here, otherwise, you can melt it in a microwave or a double boiler). Combine the melted chocolate with ¼ c coconut. Place a spoonful of the chocolate/coconut mixture in each prepared well (it should come about ⅓ of the way up the side), then place ½ teaspoon of Fluff on top of the chocolate; top the Fluff with another spoonful of the chocolate/coconut mixture. Tap the tray against the counter a couple times to smooth out the chocolates, then top each candy with more coconut if desired. Allow to set completely before serving.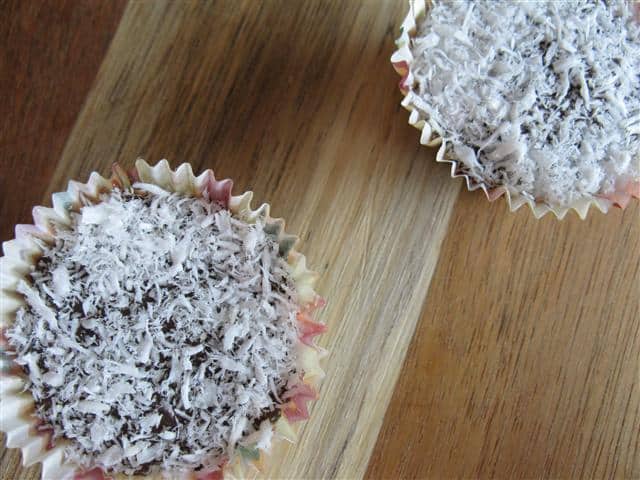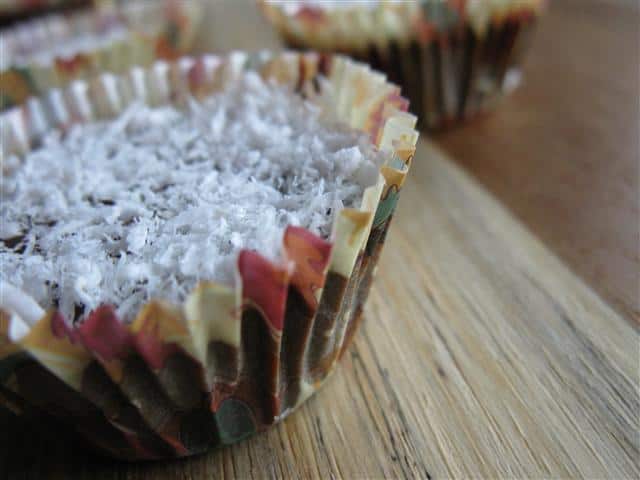 *For this recipe, I used the complimentary Guittard chocolate I received; thanks again to Guittard for sponsoring my Halloween Candy-Making Event!