Brigadeiro is a decadent bite-sized Brazilian chocolate confection that's similar to a chocolate truffle, but with a fudgier texture. This version is keto, and every bit as rich and delicious!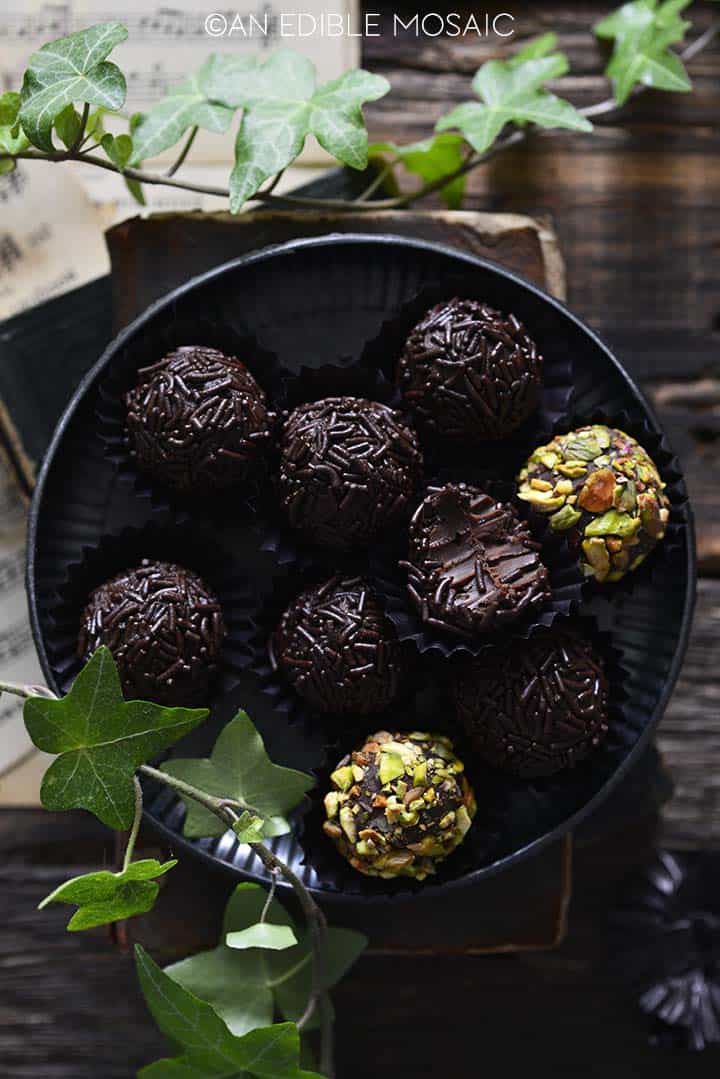 If you're not familiar with Brigadeiro, it's an indulgent-tasting bite-sized Brazilian treat. Traditionally made of sweetened condensed milk, butter, and cocoa powder, this confection looks like chocolate truffles.
Brigadeiro flavor is similar to chocolate truffles too. However, Brigadeiro has a fudgier texture than regular chocolate truffles, and they're usually coated in chocolate sprinkles instead of being dipped in chocolate.
…