This chocolate rum balls recipe makes decadent candy-like confections that are easy to whip up in just 20 minutes with vanilla wafers, sweetened condensed milk, and a couple other ingredients. You can make them with rum or alcohol-free. They're the perfect treat for holiday parties and Christmas cookie trays, and they make a beautiful homemade gift for friends and family.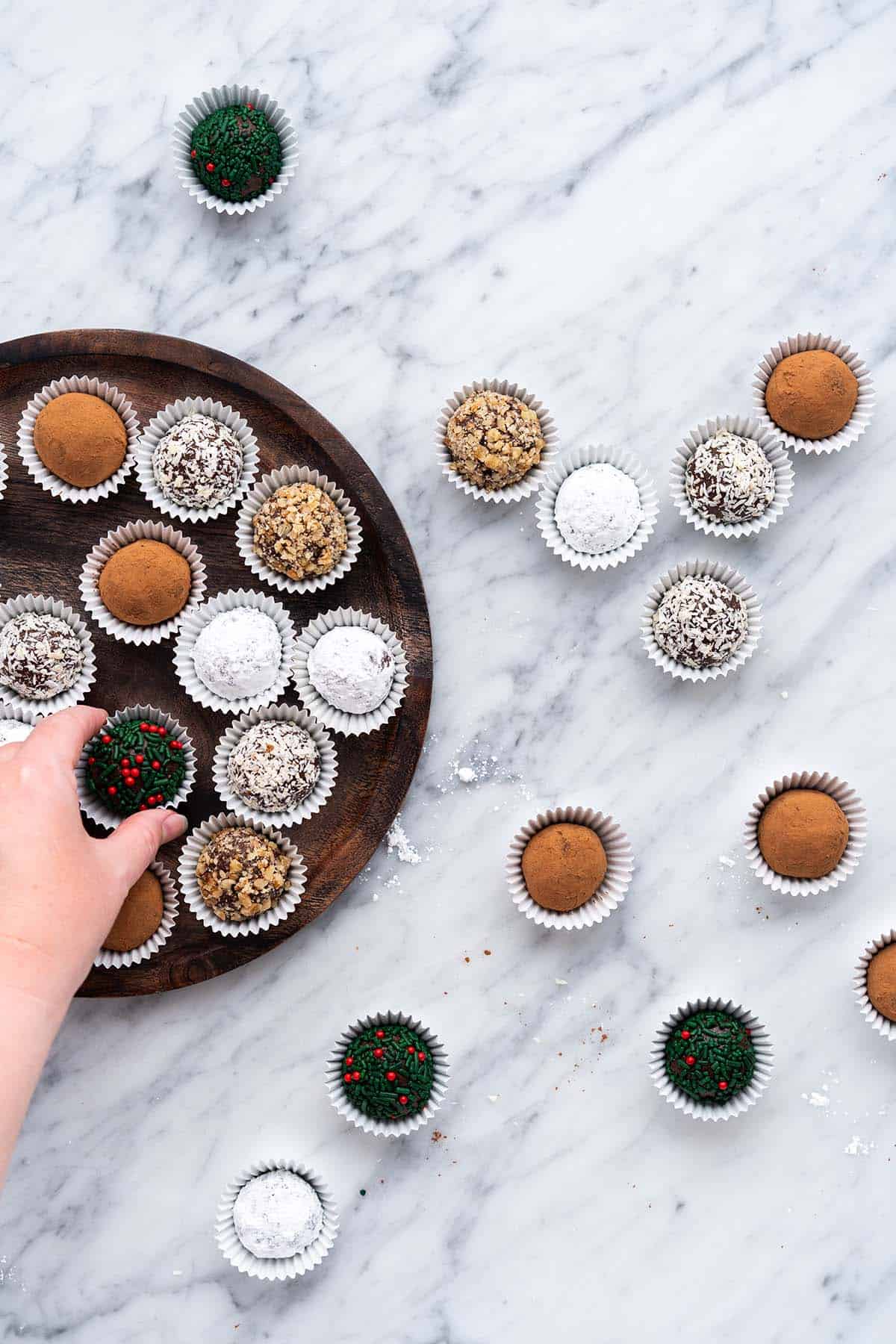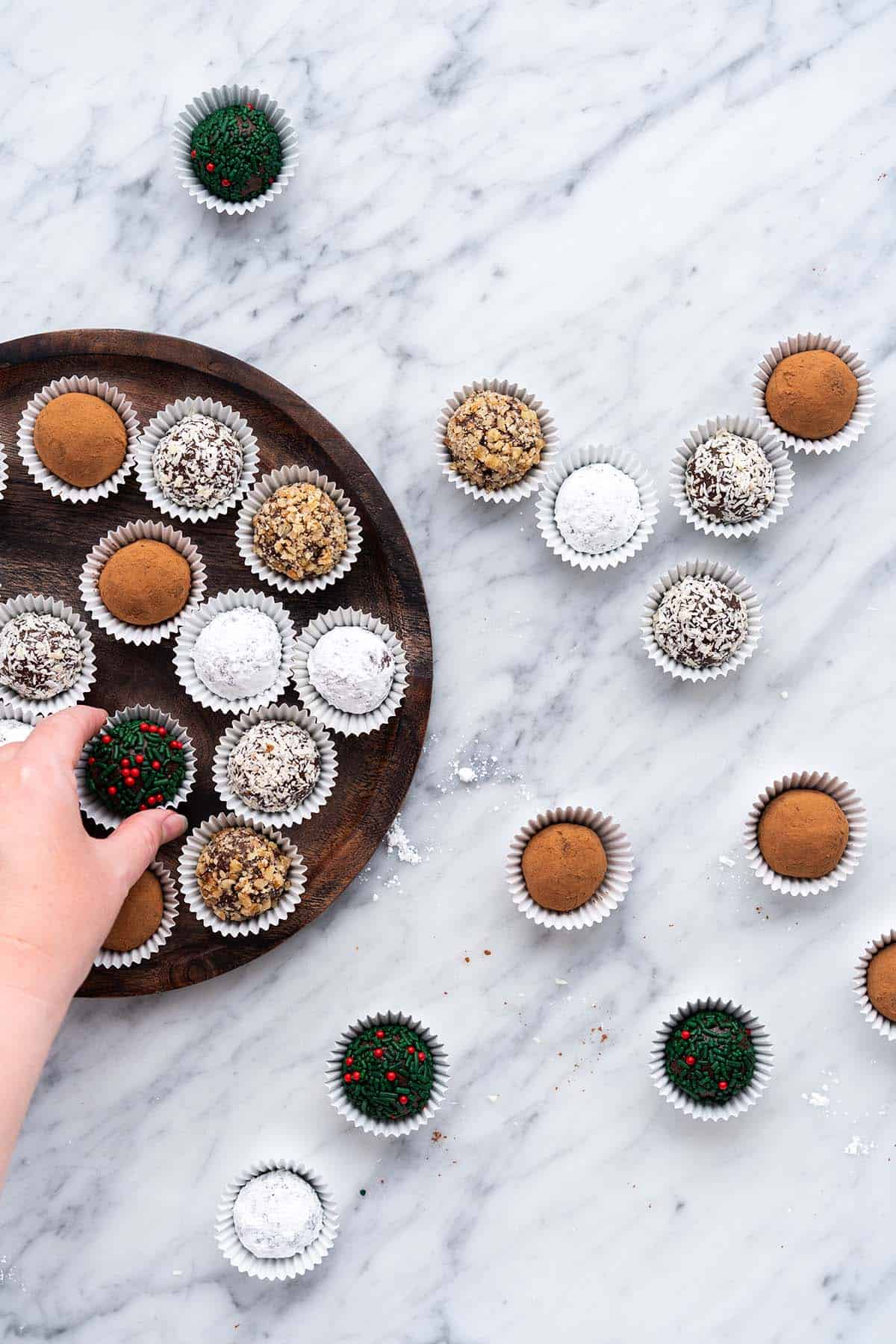 Rum balls and Christmas go back for me as far as I can remember. I'm not sure who brought them, but they were present at every holiday gathering!
Does anyone else remember their mom saying "there's real rum in there, only have one!"? Lol!
…