A while ago I bought a bulk-sized package of creamed coconut on Amazon. I was actually looking for coconut cream but I couldn't find it; not realizing that several coconut products (creamed coconut, coconut cream, and cream of coconut) were named in a lawyer-like fashion with their meaning hinging on an ever-so-slight difference in word ordering, I bought a six-pack.
How different could creamed coconut really be from coconut cream?, I asked myself. I was about to find out.
Let's just say, perhaps the only thing they have in common is that they're made from coconut.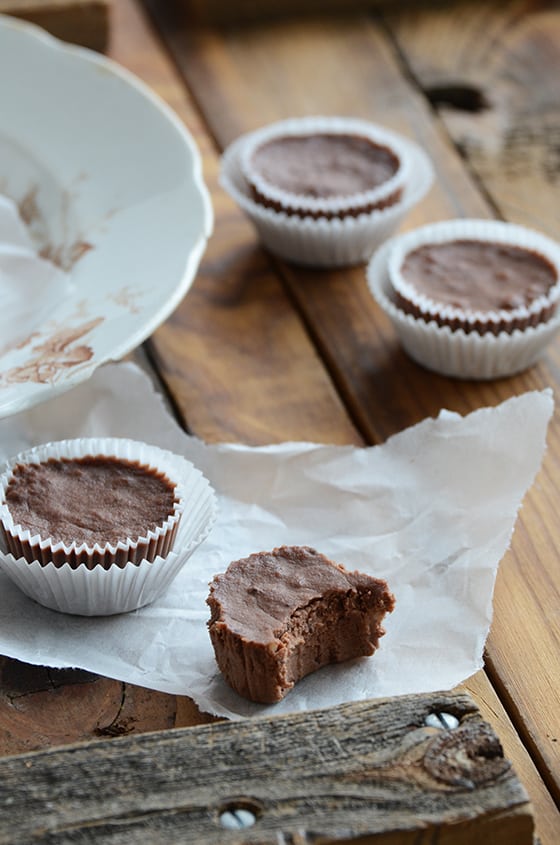 Here is what each coconut product is:
Coconut Milk: The liquid that comes from the grated meat of coconut. (I have a recipe for Homemade Coconut Milk here.)
Coconut Cream: The thicker, creamy portion of coconut milk that rises to the top if you put a can of full-fat coconut milk in the fridge. (Incidentally, the thinner part of the milk – the part that settles to the bottom – isn't coconut water, although some people confuse it with coconut water.)
Coconut Water: Unlike coconut milk and coconut cream which come from the grated meat of coconut, coconut water is the clear liquid that's found inside young coconuts.
Creamed Coconut: Compressed block of coconut flesh with a somewhat grainier texture than coconut cream, and pieces of coconut solids. (The only ingredient in the Let's Do Organic brand of creamed coconut is organic coconut! Compare that with the cream of coconut ingredient list below.)
Cream of Coconut: Coconut cream with sweetener added (usually sugar), and a few other ingredients that aren't easily pronouncable/recognizable (so I personally steer clear of this product). As an example, here's the ingredient list from Coco Lopez' Cream of Coconut (as seen on its Amazon page): Coconut, Sugar, Water, Polysorbate 60, Sorbitan Monostearate, Salt, Propylene Glycol, Alginate, Mono and Diglycerides (Emulsifiers), Citric Acid, Guar Gum, Locust Bean Gum.
It turns out purchasing creamed coconut was a happy accident for me, and I found that it has a large variety of uses. It can be made into homemade candy like this (or a more solid chocolate bar-type candy if not mixed with coconut milk); raw cookie dough balls or healthy truffles made with dried fruits and nuts; hot porridge (it melts on top!); homemade granola or granola bars; and soups or curries (start with just a couple tablespoons with a soup or curry – it has a lot of thickening power, especially once the dish starts to cool). This accident ingredient has now become a frequently used ingredient in my kitchen, soon to be re-stocked.
This candy is much healthier than traditional sugar-laden fudge; it subtly sweet, full of heart-healthy fats and antioxidants, and still super satisfying when a chocolate craving hits.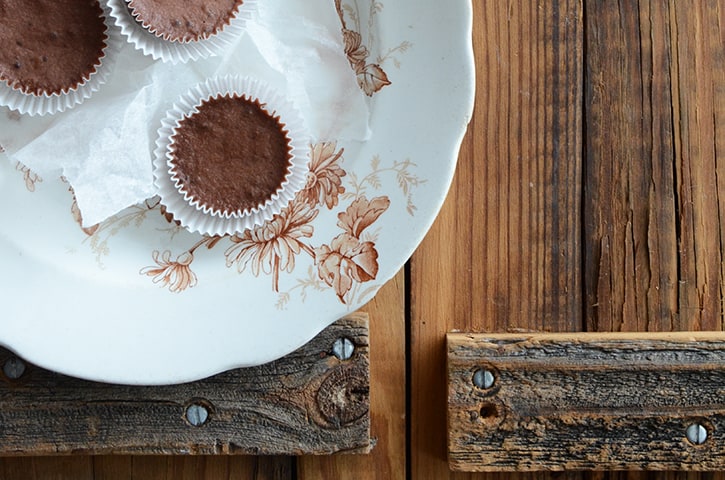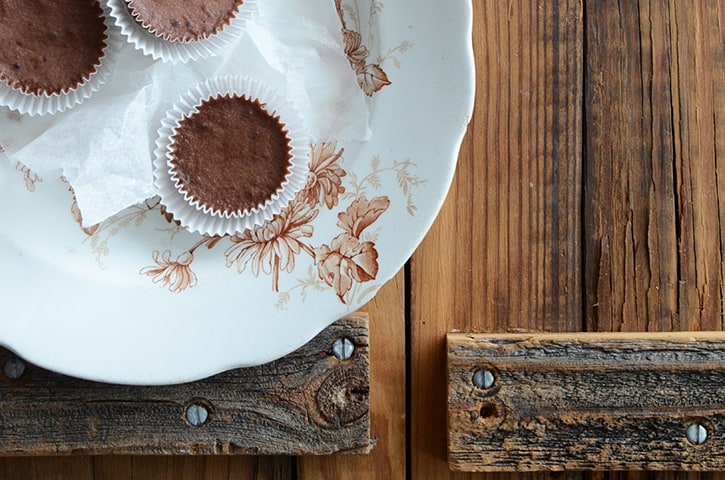 Healthy Chocolate-Walnut Fudge
Prep time:
Cook time:
Total time:
Ingredients
7 oz (200 g) creamed coconut
1 (14 oz/400 g) can full-fat coconut milk
½ cup (40 g) unsweetened cocoa powder, sifted
6 tablespoons (90 ml) pure maple syrup
2 teaspoons pure vanilla extract
¼ teaspoon coarse sea salt
¼ cup (30 g) finely chopped walnuts
Instructions
Line a large mini muffin pan with paper liners.
Melt the creamed coconut and coconut milk together in a medium saucepan over medium-low heat.
Continue heating the coconut mixture until fully melted, then whisk in the cocoa powder until fully incorporated and turn off the heat. Stir in all remaining ingredients.
Fill each lined mini muffin well with about 1½ tablespoons of the chocolate mixture and transfer to the fridge to chill completely.
Once chilled, remove from the pan and store the candies in the fridge in an airtight container layered between parchment or wax paper for up to 1 month.