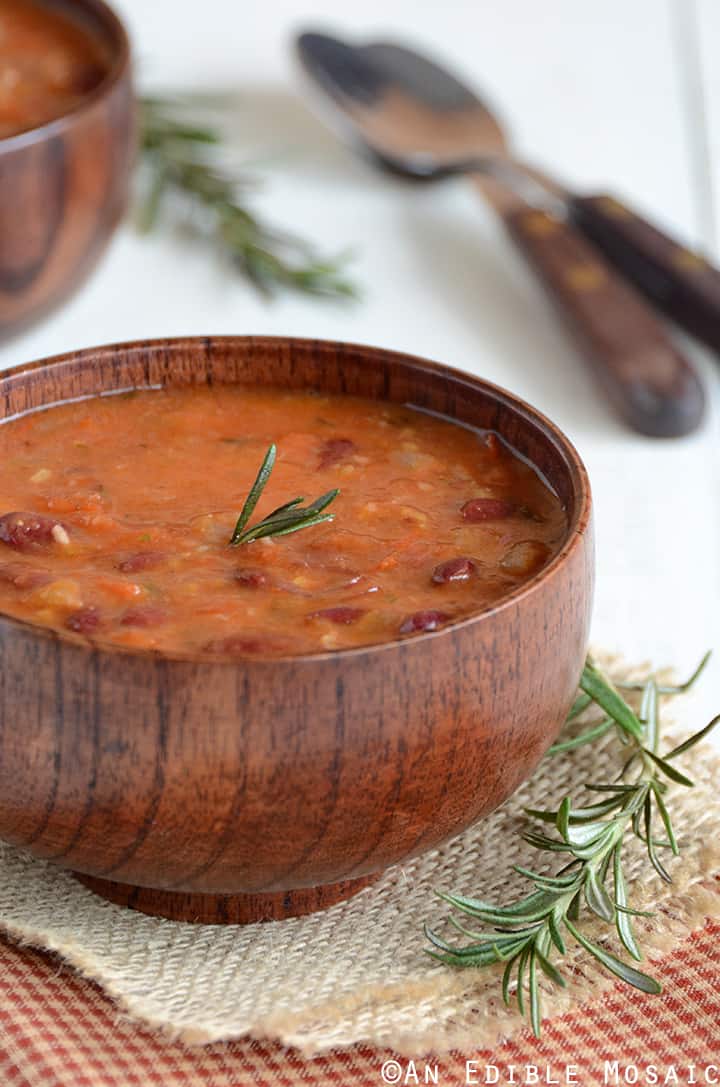 Rosemary always feels like Christmas to me. (And yes, it is way too early to be mentioning Christmas…or is it? ;) )
Anyway, this soup reminds me of Christmas, not only because of the piney smell of the rosemary, but also because of how warm and cozy it is…really perfect for warming up on a damp, chilly day.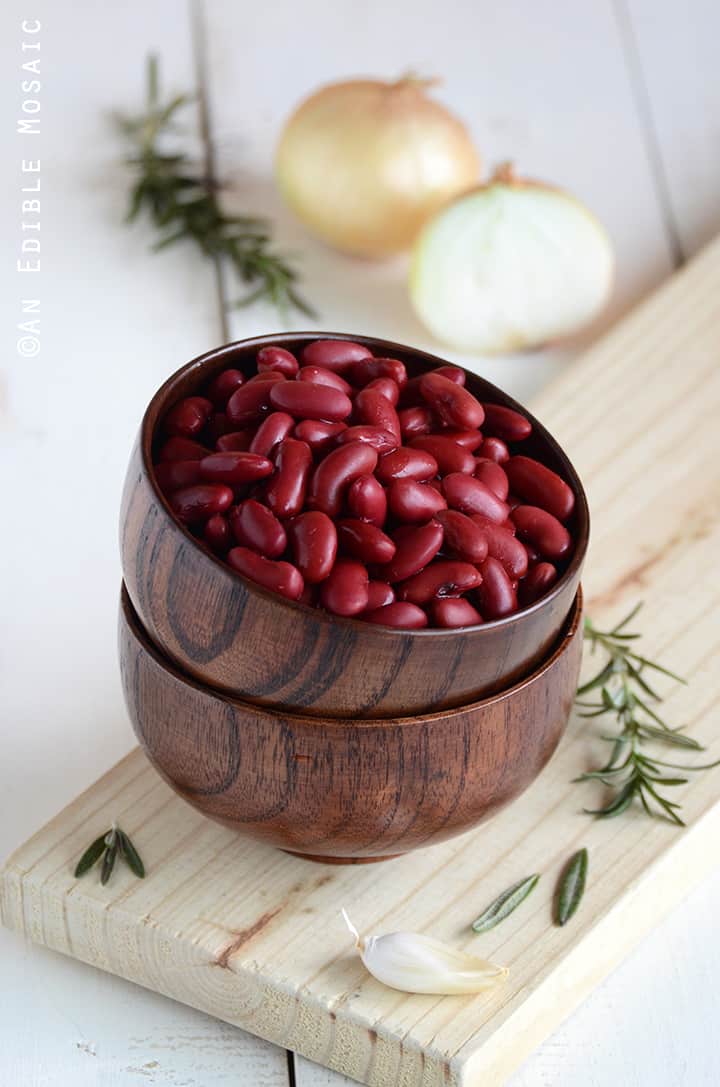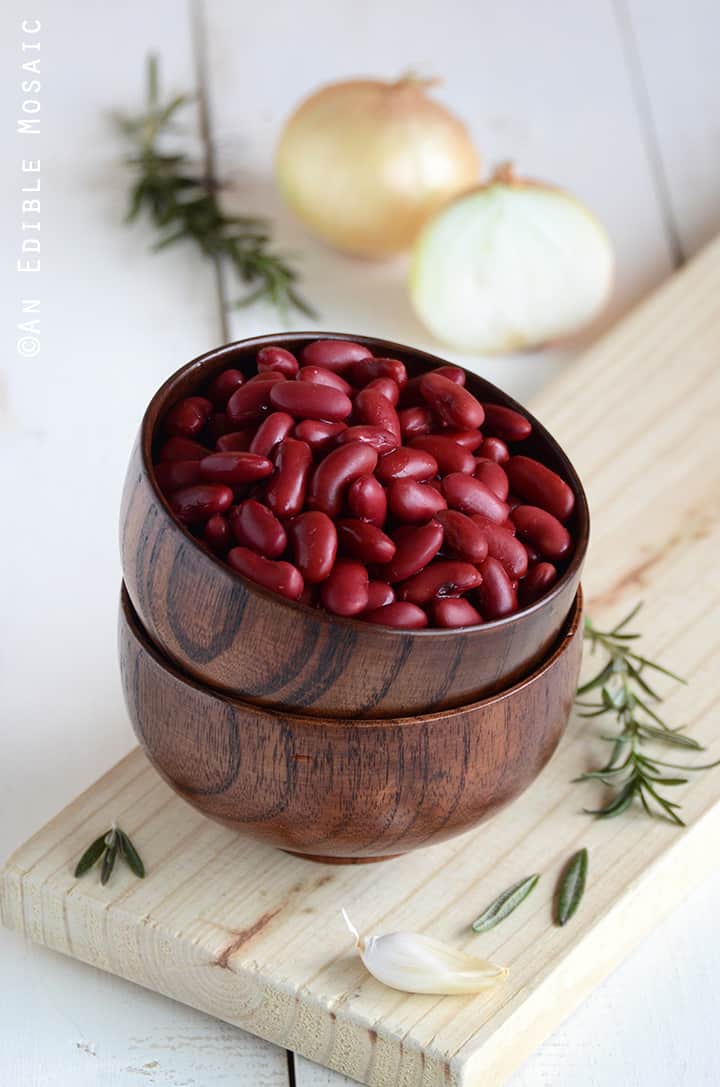 It was purely coincidence, but I noticed after I took these pictures that the main accent colors I used are red and green. (How appropriate, eh? And now Mike will be laughing at me because I said "eh", lol.) But I promise I'm not rushing things or wishing autumn away…no more talk of Christmas around here yet!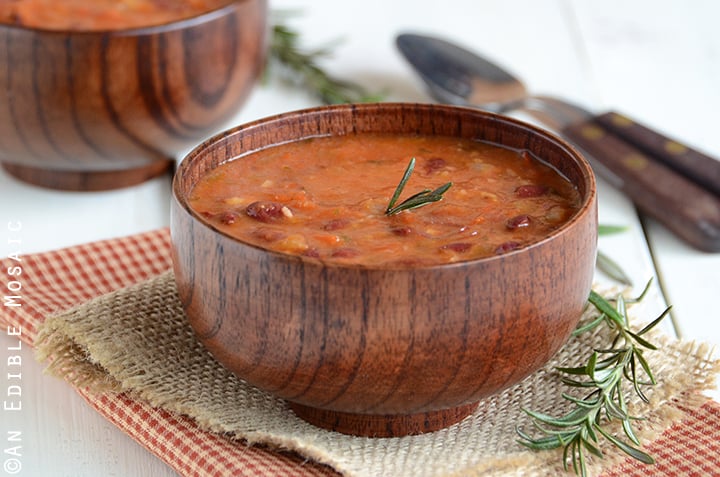 Rosemary Red Bean Soup
Prep time:
Cook time:
Total time:
Ingredients
2 tablespoons olive oil
1 medium onion, diced
3 medium cloves garlic, minced
1½ teaspoons fresh rosemary leaves, minced (or ½ teaspoon dried rosemary leaves)
1 (15 oz) can dark red kidney beans (preferably no-salt-added), rinsed and drained
1 (16 oz) can diced tomatoes, with juices
½ cup (120 ml) water or low-sodium-vegetable or chicken stock
Salt and black pepper
Instructions
Heat the oil in a medium saucepan over medium-high heat; add the onion and cook until softened and starting to brown, about 3 to 5 minutes, stirring occasionally. Add the garlic and rosemary and cook 1 minute more.
Stir in the beans, tomatoes,water (or stock), and a pinch of black pepper; use a potato masher or a fork to mash a few of the beans against the sides of the pot.
Bring the soup to a simmer over high heat, then turn heat down slightly and simmer 3 to 5 minutes.
Taste and season with salt and black pepper as desired.
Serve.