I am in love with Damascus.  And besides the fact that it's steeped in history and culture (it's the oldest continuously inhabited city in the world!), what I love most about Damascus is its people.  Damascene natives are referred to as Shami and they are an amazing group.  They are very talented craftspeople, taking an immense amount of pride not only in their craftsmanship, but in their culture and city as well. 
One of the things I really love about the Shami culture is the old Damascene homes with their lovely characteristic black basalt and white limestone architecture, which makes for a beautiful contrast in colors.  From the outside, Damascene homes look fortress-like, but inside they are open and airy, often with a decorated courtyard that's open to the sky and contains a tranquil water fountain, blossoming trees, and often jasmine.  A few of my other favorite elements present in many Damascene homes are cool marble floors, huge mirrors adorned in carved wooden frames, intricate mosaic furniture, and ornate Islamic calligraphic wall hangings.
Al Azem Palace was built in the 18th Century and is a beautiful example of traditional Damascene architecture…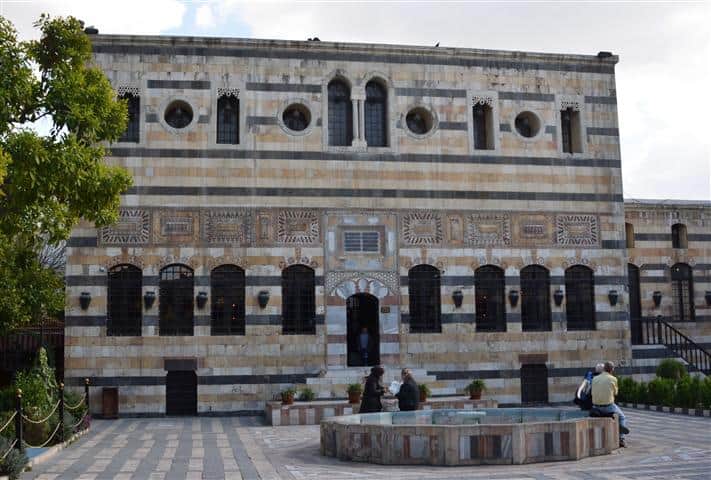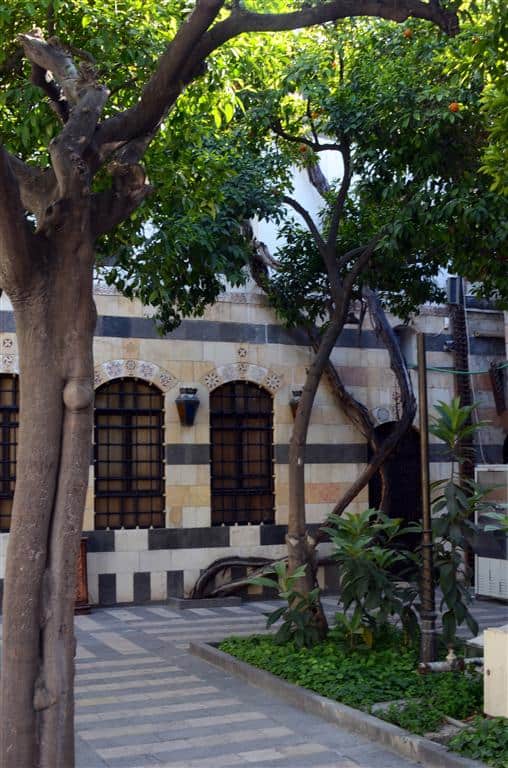 Here are a few of my favorite shots of Old Damascus, along with a few other places around Syria…
Bab Sharqi, the Eastern Gate of Damascus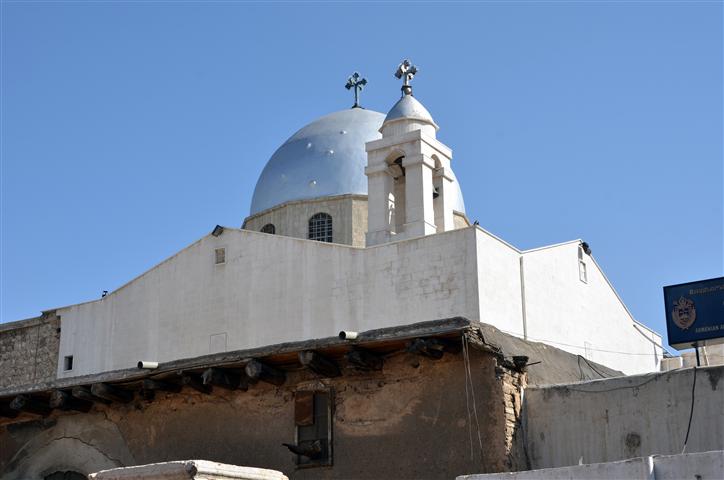 I love the winding, labyrinth-like roads in Old Damascus.  This picture was taken at night when the streets were bathed with glowing yellow streetlights, which resulted in the sepia-like hue you see in this photo.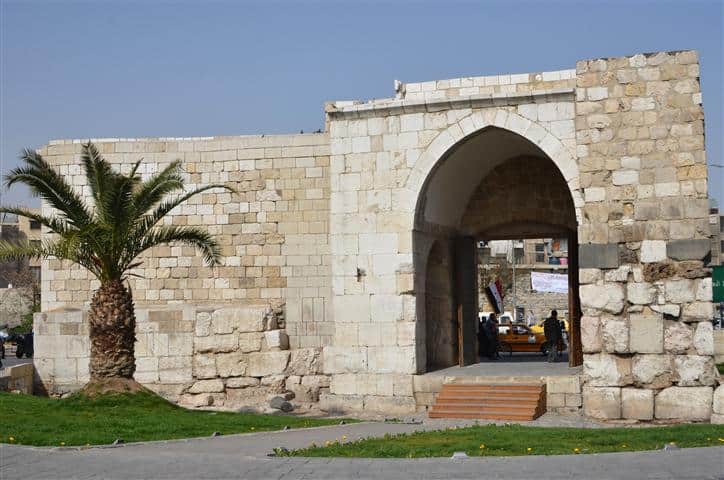 A Midan street scene at night…
Mount Kassioun overlooks Damascus and has a stunning view of the city at night.  Something interesting about this mountain…do you remember the story about Adam's sons Cain and Abel in the Bible?  It is believed that this mountain is the place where Cain killed his brother Abel.  Here is the view of Damascus at night from the mountain top…
Al Hijaz Train Station…
On the way to Zabadani, Syria…
The weather really was that dismal and the trees really were that strange shade of green…but it made for a cool picture.
Yarmouk, a Palestinian refugee community in Syria outside Damascus…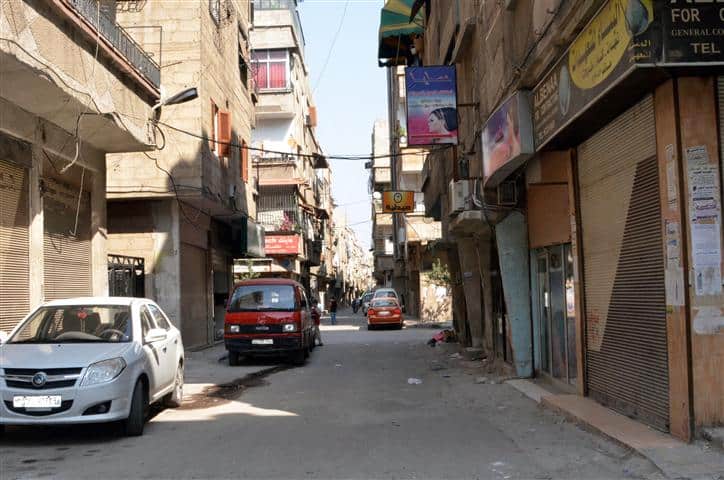 Since Mike and I left Syria less than two weeks ago, things there have become significantly more dangerous.  This post is dedicated to the people of Syria.  I ask that you keep them in your thoughts and prayers.