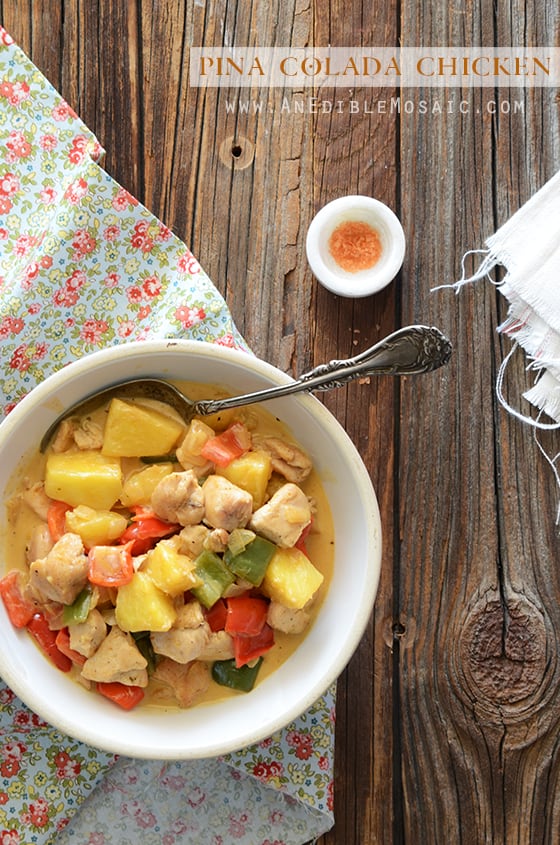 I remember having a discussion with a friend a few years ago (before paleo was a household word) about the paleo way of eating. She was telling me about a friend of a friend who had converted three months ago and claimed to "feel great and be in the best shape of her life".
My friend was still skeptical for whatever reason, and while I thought it sounded like a pretty good approach to eating, there were some things that bugged me. (Like no dairy and no legumes…you guys know I adore Mujaddara or a super flavorful bean salad! And cheese is right up there with chocolate for me on my list of true loves.)
But still, having heard so many raving success stories, I was curious and wanted to see what all the fuss was about. If you're wondering what paleo is, in a nutshell, most experts agree on the following…
Avoid eating:
Processed foods
Sugar
Alcohol
Grains
Legumes, including soy and peanut products
Dairy
Starchy tubers, such as white potatoes
Certain oils, such as canola, corn, cottonseed, peanut, safflower, soybean, and sunflower
Enjoy eating:
Everything else, such as fresh fruits and vegetables; high-quality meat, including poultry, red meat, offal, and seafood; seeds and nuts (except peanuts, which are actually a legume); and healthy fats, such as coconut oil, olive oil, macadamia oil, avocado oil, and grass-fed ghee
Over the past couple years I've started dabbling more and more in recipes that are naturally paleo like:
And even though it's a bit controversial (depending on which paleo expert you follow), I've also done quite a bit of experimenting with "paleo treats" that are grain-free, gluten-free, and naturally-sweetened. The reason these things are controversial is because according to many experts, the paleo diet is supposed to be free of all added sugars. Some experts allow natural sweeteners such as honey and maple syrup on occasion. My thoughts are that if someone wants dessert, I have to ask myself if I would rather give them a "paleo treat" or a regular cookie or slice of cake? Even though "paleo treats" aren't part of a strict paleo way of eating, I'd much rather eat or give someone else a dessert that's more nutrient-dense (with vitamins and minerals, and often fiber and protein as well) and won't cause such a dramatic spike in blood sugar that will send them crashing off a sugar high later. It's very much a personal choice, but occasional paleo treats like the following win out for me in the end:
The way a person chooses to eat is completely personal, and is often based on more than just what they like eating; culture, customs, and theological and philosophical values frequently also come into play. I'm a big advocate of everything in moderation; I only eat paleo about 60% to 65% of the time, and I also eat legumes, dairy, whole grains, and occasionally – gasp – processed food (hey, I have to keep it real here…I'd be lying through my teeth if I said I didn't enjoy an occasional bagel, among a select few other things). I'm happy with that, at least for now. I will say though, I definitely notice that when I at least limit my intake of grains (even whole grains), processed foods, and sugar, I feel so much better and more energetic.
So, even though I wouldn't consider myself anything approaching strict paleo eater, I am a big advocate of the paleo way of eating and incorporating paleo meals into my diet when possible.
Enter Melissa Joulwan and her fabulous Well Fed books.
The amazing thing about Melissa's books is that she shows over and over again how eating paleo doesn't have to be boring. Or flavorless. Or redundant. Or complicated.
Melissa's delicious, approachable recipes make paleo doable for anyone and everyone, no matter what your eating philosophy or cooking skill level. Basically, if you like to eat good food, her books are for you. And it's a total bonus that you'll be nourishing your body with wholesome foods that happen to be paleo.
I adored Well Fed and although I didn't think it would be possible, I liked the sequel even more. Just a few of the many recipes that immediately caught my eye from Well Fed 2 were:
BBQ Sauce (as a condiment-loving girl, this one is a given for me)
Magic Dust (reminds me of Pixie Dust, only edible)
Reuben Rollups (I'm a big fan of the sandwich)
BBQ Beef "Waffle" Sandwich (the "waffle" is an ingenious incarnation of sweet potato)
Plantain Nachos (who needs cheesy nachos with this meaty version? not I)
SB&J Burger (strawberries and sunflower butter on a burger? oh yes she did)
Tod Mun Chicken Cakes with Cucumber Relish (Thai food always steals my heart)
Pizza Veggies (complete with pepperoni and Italian herbs and spices)
Spaghetti Squash Fritters (who doesn't go crazy for fritters?)
And of course Pina Colada Chicken. (See why I love her?)
Like all of Melissa's recipes, there is nothing boring or ordinary about this chicken dish.
This meal makes me feel like it should come built-in with palm trees, white sandy beaches, crystal clear ocean views, and a tropical drink in hand. I've come to love curries from different areas of the world – in particular, Thai curries based on coconut milk – and for me this dish is reminiscent of a Thai curry. But done Caribbean-style, with Jerk Seasoning and vanilla. Eating this I was a very happy girl indeed.
I could easily enjoy this dish in my weekly dinner rotation – with leftovers for lunch – and still not get sick of it. But there are still so many Well Fed recipes I want to try so I'll have to hold off, at least for now.
If you like cooking at home and are looking for some new inspiration, Well Fed 2 is going to knock your socks off. If you haven't tried anything paleo yet, give this dish a go and see what I'm talking about.
Pina Colada Chicken
Prep time:
Cook time:
Total time:
Ingredients
1 lb (450 g) boneless, skinless chicken breasts, cut into 1-inch cubes
¾ teaspoon sea salt, divided
¼ teaspoon ground black pepper, divided
2 tablespoons coconut oil, divided
1 medium onion, diced
1 medium green bell pepper, diced
1 medium red bell pepper, diced
1 teaspoon arrowroot powder
2 cups fresh cubed pineapple
2 cloves garlic, minced
2 teaspoons Jerk Seasoning (more or less to taste)
2 tablespoons fresh lime juice
½ teaspoon fresh lime zest
1 cup (236 ml) canned full-fat coconut milk
½ teaspoon pure vanilla extract
Instructions
Season the chicken with ¼ teaspoon salt and ⅛ teaspoon black pepper; set aside while you heat the skillet.
Add 1 tablespoon coconut oil to a large, nonstick skillet over medium-high heat. Once hot, add half the chicken and cook until golden brown on all sides, about 10 minutes. Transfer the browned chicken to a bowl; cook the remaining chicken the same way, and then transfer it to the bowl.
To the same skillet, add the remaining 1 tablespoon coconut oil. Add the onion, bell peppers, arrowroot powder, and the remaining ½ teaspoon salt and ⅛ teaspoon black pepper. Cook until the vegetables are just tender, about 4 to 5 minutes, stirring occasionally.
Add the pineapple and cook just until it's starting to brown, about 3 minutes.
Add the garlic and Jerk Seasoning and cook 30 seconds, stirring constantly.
Add the lime juice and zest and stir to scrape up any brown bits from the bottom of the pan.
Stir in the coconut milk and chicken (including any juices the chicken has released); bring to a boil and then turn heat down and simmer until the sauce starts to thicken, about 5 minutes.
Remove from heat and stir in the vanilla extract.
Serve.
Notes
Recipe slightly adapted from Melissa Joulwan's recipe for Pina Colada Chicken in Well Fed 2 (Smudge Publishing; 2013).
Disclosure: I received a copy of this cookbook from the publisher for free to review; as always, opinions stated are my own. This post contains Amazon affiliate links to products I believe in, which means that even though it doesn't cost you anything extra, I will receive a small amount of money from the sale of these items, which helps me keep this site alive – thank you for helping to support An Edible Mosaic!