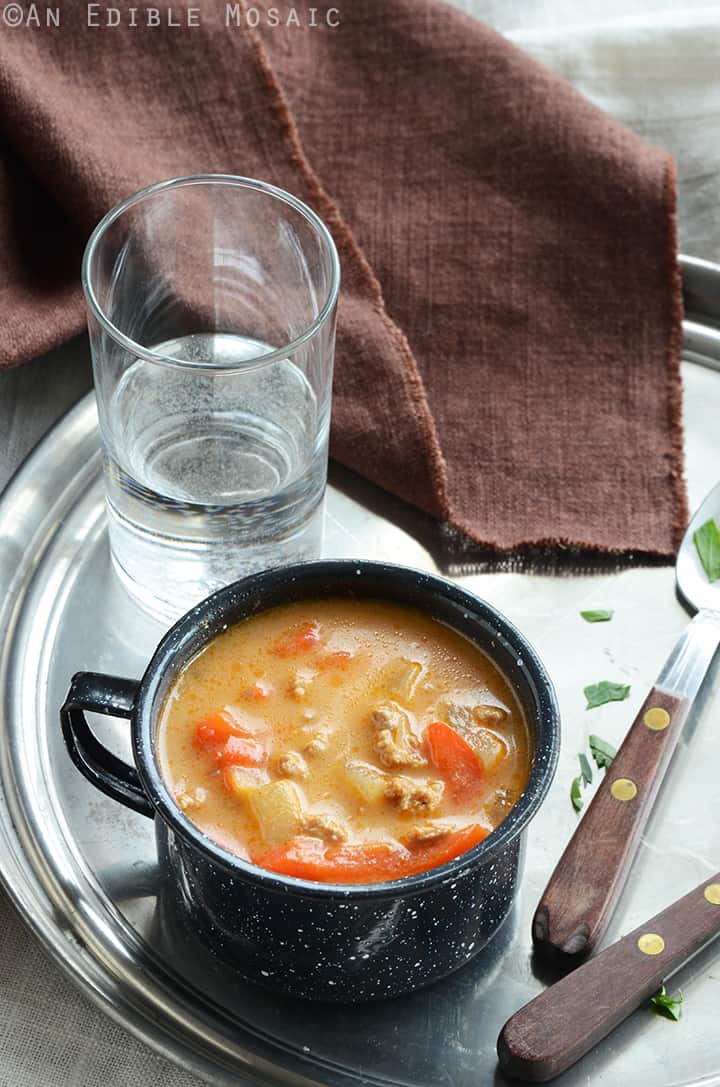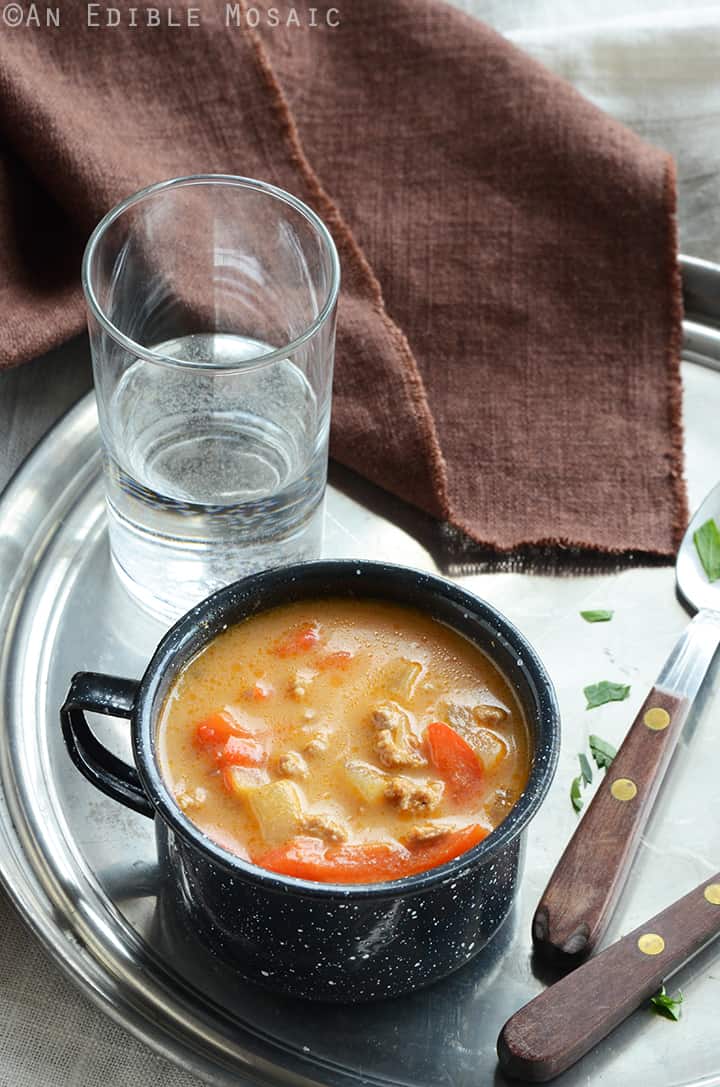 I'm a planner.
(I may have mentioned that here before or you may have guessed. Or you may know from personal experience, and if that's the case and I drove you nuts with my 1001 lists all I can say is I'm sorry. Truly. But remember, like Monica's label maker, sometimes organization comes in handy. ;) )
Anyway.
Before we left for Paris (BTW, I will be sharing Paris pictures soon! Update: You can read all about our Paris trip here) I planned ahead and stocked the freezer with a couple meals because as we all know, the last thing you want to do when you get back from traveling is cook. There's enough going on with laundry, unpacking, and cleaning, so you know cooking will be back-burned in favor of take-out.
And you know take-out would be New York-style pizza (a girl likes what she likes), and you know where that leads. Maybe a little chocolate for dessert (it is extra dark chocolate and we all know that's healthy…right? We've all justified that argument to ourselves before)…or maybe a croissant and some cheese along with your coffee the next morning (as if you didn't just finish eating half of Paris' weigh in croissants and cheese). That, friends, is what I call a slippery slope.
Best to avoid it altogether.
My Quick Chicken Paprika Soup was my way of proactively eliminating that whole problem. And this soup is good. With three different kinds of paprika, it hits all the right spice notes: sweet, smoky, and heat. For the creamy texture, I use a touch of cream along with low-fat yogurt to lighten it up a bit. Ground chicken helps this soup come together quick, so even if you don't have it pre-made and stashed in your freezer, a quick and easy dinner is still within reach on a busy night.
Here is some more freezer meal inspiration from around the web:
Chicken Cordon Blue Pasta Casserole from Snappy Gourmet
Greens and Tofu Scramble Wraps from Oh My Veggies
Petite Crust-less Quiche from Skinnytaste
Slow Cooker Beef Stroganoff from Six Sisters' Stuff
Stuffed Poblano Peppers from Cooking Light
What's your favorite meal to stash in your freezer?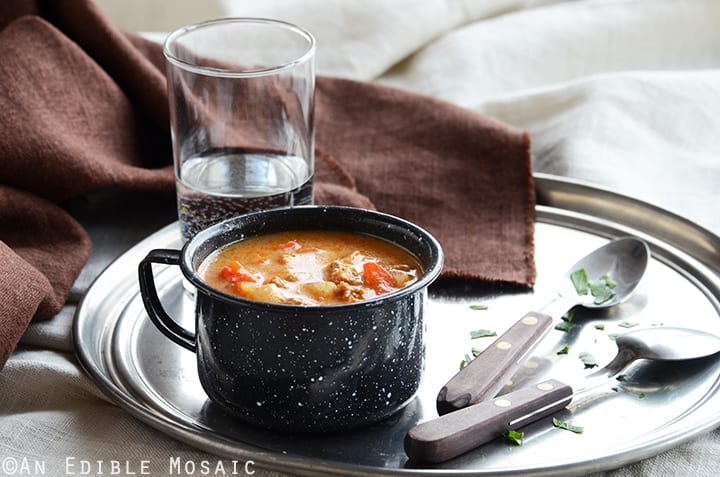 Quick Creamy Chicken Paprika Soup
Prep time:
Cook time:
Total time:
Ground chicken breast helps this soup come together quick and three different types of paprika give it great flavor. It gets its creaminess from low-fat yogurt and a touch of heavy cream, but you can use coconut milk instead to make it paleo.
Ingredients
2 tablespoons olive oil
1 medium-large onion, quartered and sliced cross-wise
2 medium red bell peppers, quartered, cored, and sliced cross-wise
1 lb (450 g) ground chicken breast
3 cloves garlic, minced
2 teaspoons ground sweet paprika
½ teaspoon ground smoked paprika
¼ teaspoon ground hot paprika or ground cayenne pepper (more or less to taste)
½ teaspoon salt
¼ teaspoon ground black pepper
5 cups (1.2 L) low-sodium chicken stock
2 tablespoons tomato paste
½ cup (115 g) low-fat, plain unsweetened yogurt
¼ cup (60 ml) heavy cream
2 tablespoons minced fresh parsley, for garnish (optional)
Instructions
Heat the oil in a 5-quart soup pot over medium-high heat; add the onion and bell pepper and cook until starting to soften, about 5 minutes, stirring occasionally.
Add the ground chicken and garlic and cook until the chicken is browned, about 5 minutes, stirring occasionally.
Add the sweet paprika, smoked paprika, hot paprika, salt, black pepper, chicken stock, and tomato paste. Bring to a boil over high heat, cover the pot, turn heat down to simmer, and cook 10 minutes.
Turn off the heat. Whisk together the yogurt and heavy cream in a medium bowl, then gradually whisk in 1 cup of the hot broth from the soup; stir this mixture into the soup.
Serve with parsley sprinkled on top.
Notes
Freezing and Reheating: This soup freezes well; be sure to thaw it completely before reheating. To reheat, bring it to a simmer in a heavy-bottomed saucepan over low heat, stirring constantly in one direction. Remove from heat once the soup is hot, making sure not to let it come to a boil to avoid the dairy curdling.

Paleo-Friendly: Omit the yogurt and heavy cream and use ¾ cup (180 ml) coconut milk.