Roasted Greek Potatoes are an easy and delicious side dish that pairs well with just about anything.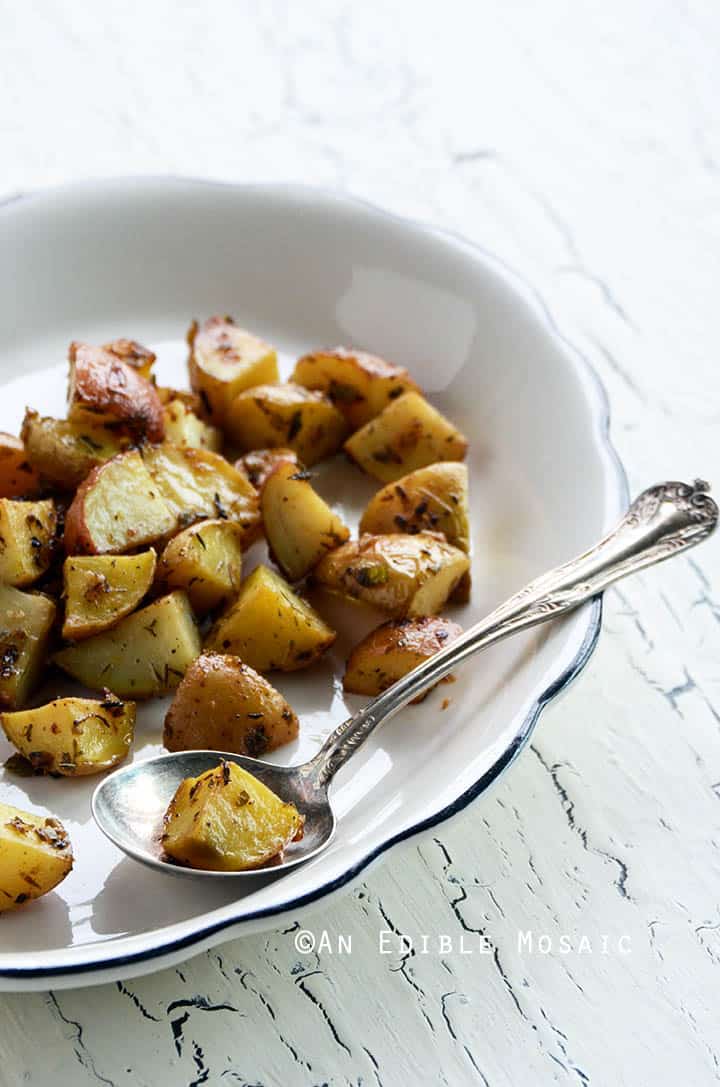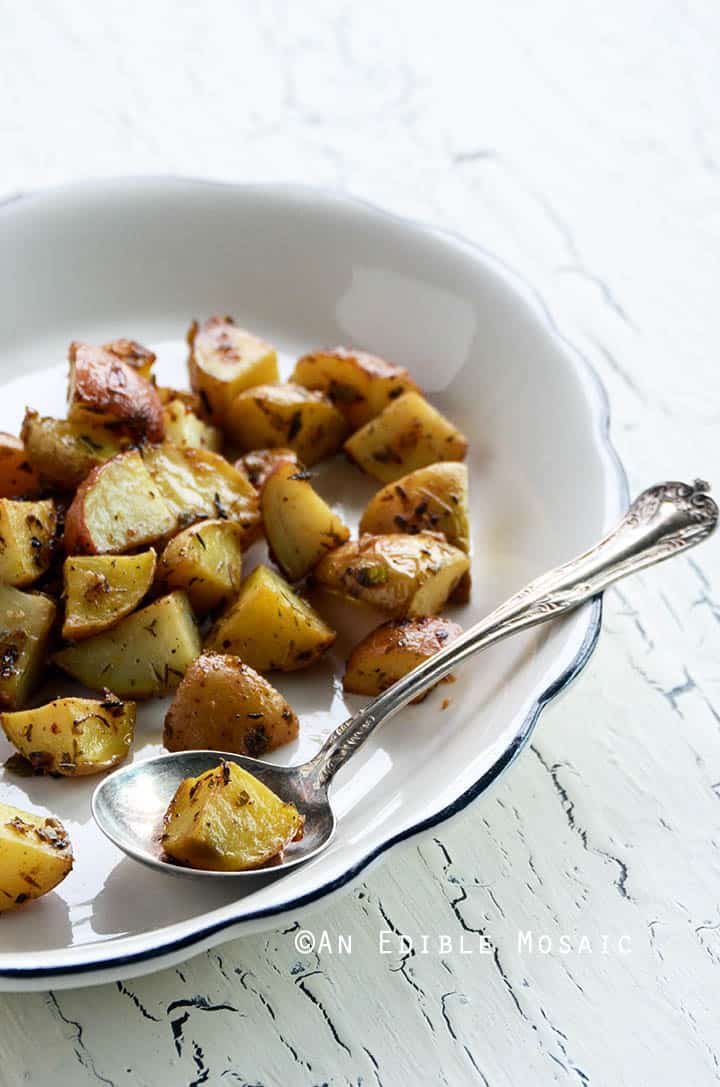 I'd say Greek potatoes are my favorite Greek food, but then I remember gyros (or even kebab meatballs served gyro-style…mmm)…and saganaki…and spanakopita. I want it all, lol. But, I will say, every time Mike and I eat at a Greek restaurant we order a side of roasted potatoes to share and never get sick of them.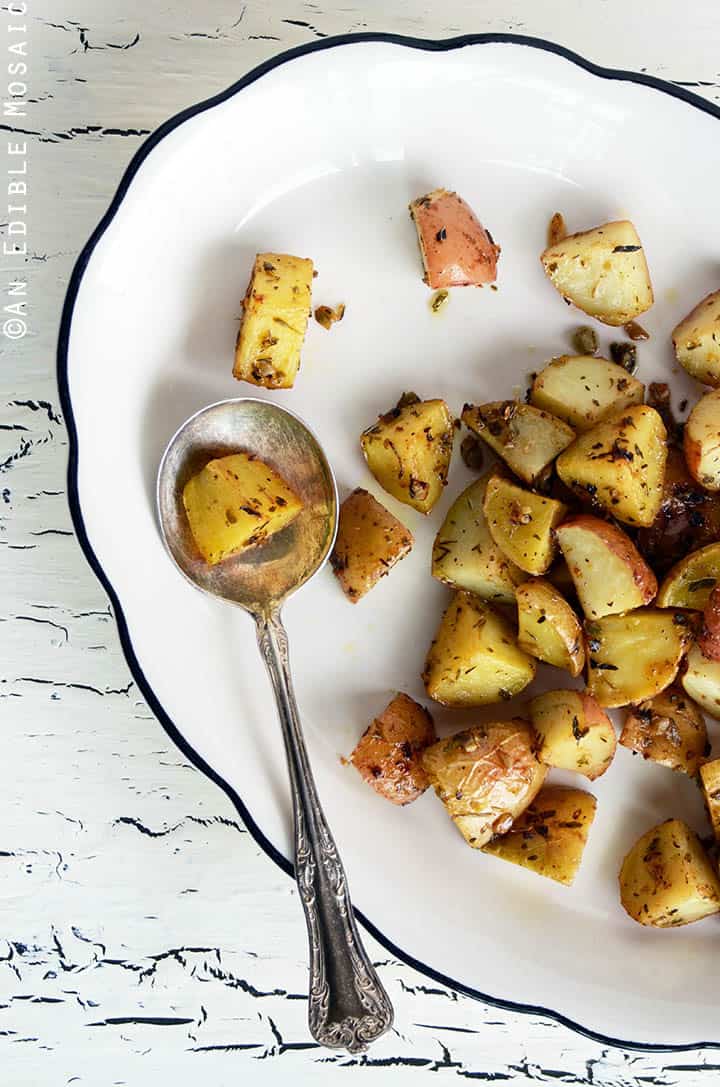 They're the perfect side dish. They pair well with just about anything, not because they're bland, but because their flavor is bright and fresh without being too overwhelming. In addition to lemon (both juice and zest), I like to flavor mine with a trio of dried herbs: oregano, mint, and thyme. I use dried herbs because that's what I always keep stocked, but fresh will also work (just increase the amount to 1 tablespoon each for fresh herb you use).
(By the way, these were the potatoes I made a while ago for my Lamb Feast!)
Roasted Greek Potatoes
Prep time:
Cook time:
Total time:
Lemon, herbs, and olive oil give elevate roasted potatoes to a special side dish!
Ingredients
4 cloves garlic, minced
3-4 tablespoons fresh lemon juice (from 1 medium-large lemon)
2-3 teaspoons lemon zest (from 1 medium-large lemon)
3 tablespoons olive oil
2 tablespoons water
1 teaspoon dried crushed oregano
1 teaspoon dried crushed mint
1 teaspoon dried thyme
¾ teaspoon salt
¼ teaspoon black pepper
2 lbs potatoes (any variety you like), cut into cubes or wedges
Instructions
Preheat the oven to 425F.
Whisk together the garlic, lemon juice, lemon zest, olive oil, water, oregano, mint, thyme, salt, and pepper in a large bowl. Toss the potatoes in the dressing, and then spread out on a large baking sheet.
Bake until the potatoes are slightly crispy on the outside and tender inside, about 40 minutes, tossing the mixture every 15 minutes or so.
Serve hot, warm, or at room temperature.