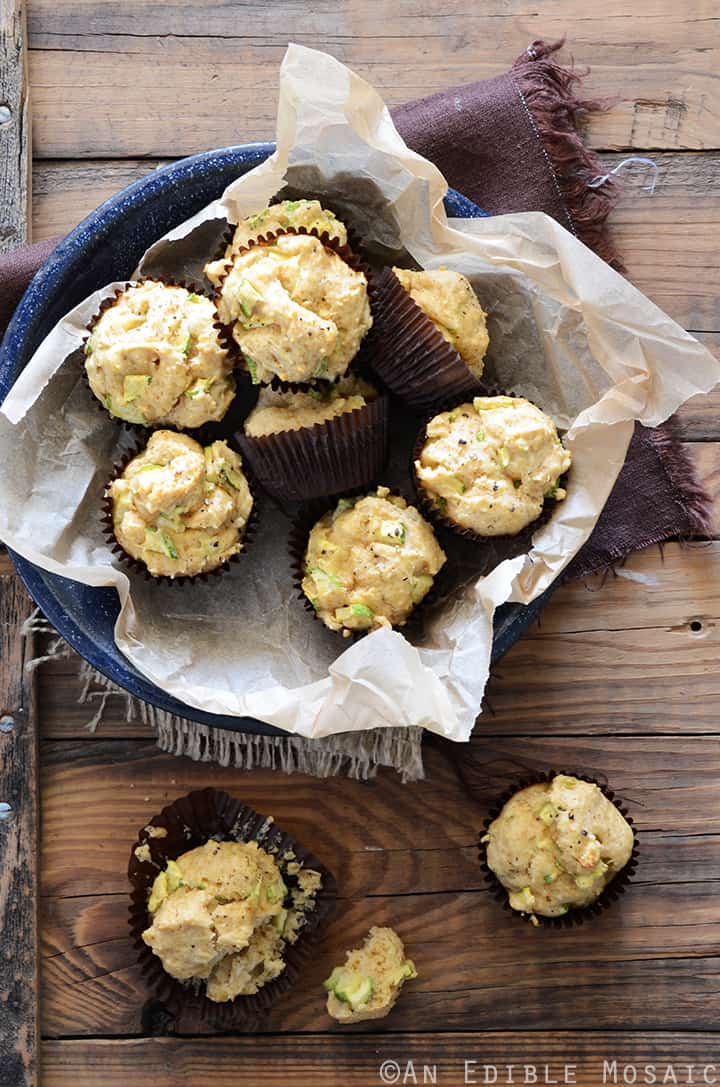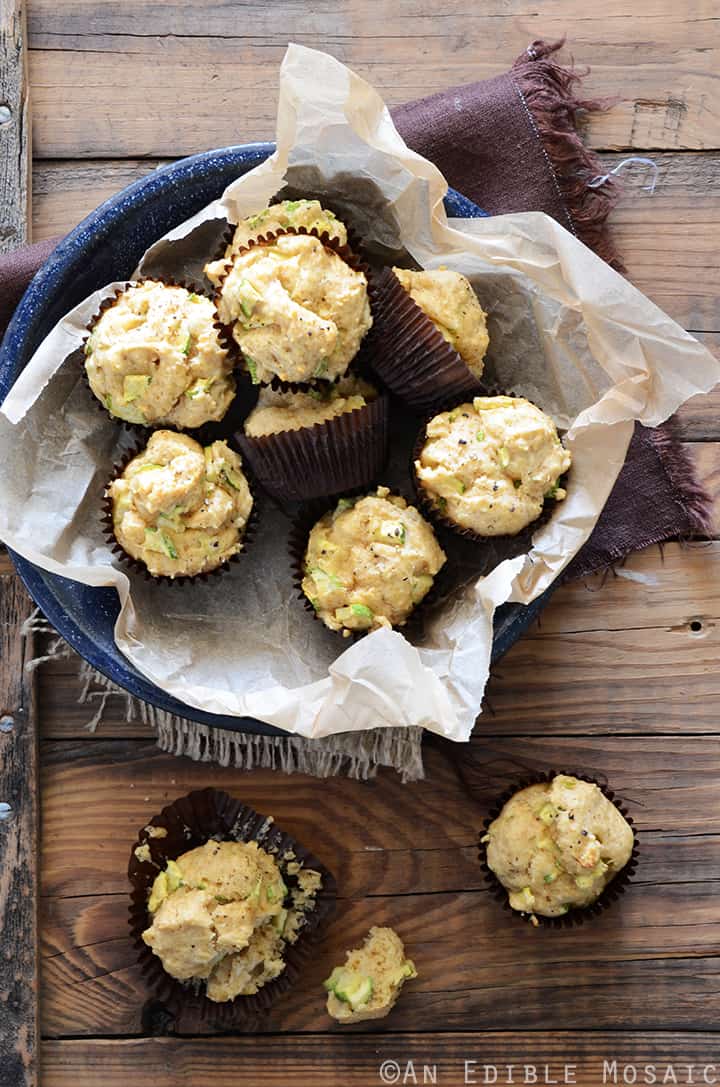 Is your zucchini crop starting to come in yet?
Because zucchini is so wonderfully predictable, we all know that if you're a gardener, soon enough you'll have it coming out your ears. You'll be dropping of bags to friends, family, and neighbors.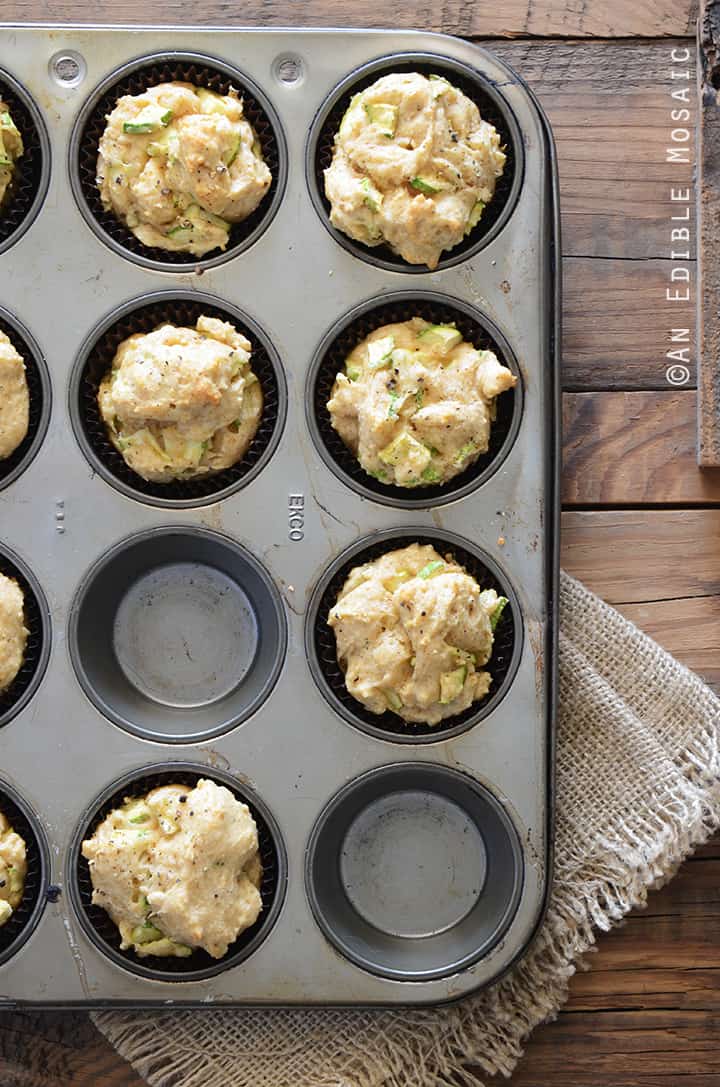 You might even have so much loot that you do drive-bys: drive through a random part of town, find a house that looks good and park your car around the corner, run up to the door and leave the bag of zucchini, and then ring the doorbell and run like heck.
(I promise I've never done that…but I have seen it happen before! It's actually pretty hilarious to watch, especially when the person answers the door and finds a gigantic bag of zucchini. It always reminds me of Robin Williams in Mrs. Doubtfire when he talks about a "drive-by fruiting"...that movie was such a classic!)
Of course the drive-by is an option, but I'd like to provide you with a few alternatives to help you use up your zucchini as well. Like muffins…but they probably aren't like any zucchini muffin you've ever had.
For starters, they're savory.
To season them, I used onion powder, garlic powder, smoked paprika, salt, and black pepper. Paired with a bit of Parmesan cheese and sour cream, these muffins remind me of garlic bread, but with zucchini, and in muffin form.
They're just as lovely for dinner as they are for breakfast or a quick snack, and they pack a pretty big punch of zucchini too, which will help you at least put a little dent in your bounty.
Savory Spiced Sour Cream Zucchini Muffins
Prep time:
Cook time:
Total time:
Ingredients
2 cups (255 g) all-purpose flour
1 tablespoon baking powder
1 teaspoon salt
1 teaspoon onion powder
¾ teaspoon garlic powder
¾ teaspoon smoked paprika
¼ teaspoon ground black pepper
1 oz (30 g) Parmesan cheese, grated
2 large eggs
½ cup (120 ml) milk
¼ cup (60 ml) light olive oil (or vegetable oil)
4 tablespoons sour cream
¾ lb (340 g) zucchini, quartered lengthwise and thinly sliced (about 2½ cups sliced)
Fresh ground black pepper, for topping
Instructions
Preheat oven to 400F; line a muffin tray with paper liners.
Whisk together the flour, baking powder, salt, onion powder, garlic powder, paprika, black pepper, and Parmesan in a medium bowl; set aside.
Whisk together the eggs, milk, oil, and sour cream in a large bowl.
Add the dry ingredients to the wet all at once and stir until just combined, being careful not to over-mix. Gently stir in the zucchini.
Scoop the batter into the prepared muffin tray (it will look like a lot of batter, but it is perfect for 12 muffins; the batter should be heaped for each muffin). Sprinkle a pinch of freshly ground black pepper on top of each muffin.
Bake until a toothpick inserted inside comes out dry or with just a couple crumbs, about 16 to 20 minutes.
Cool slightly and then serve. (I like these muffins best warm; after the first day you can either reheat them in the microwave or split them in half, spread them with butter, and toast them on a hot griddle.)