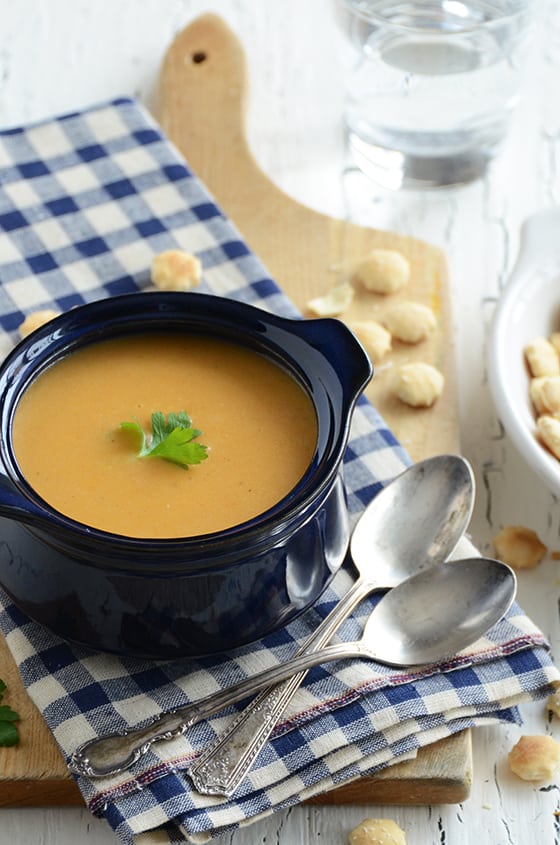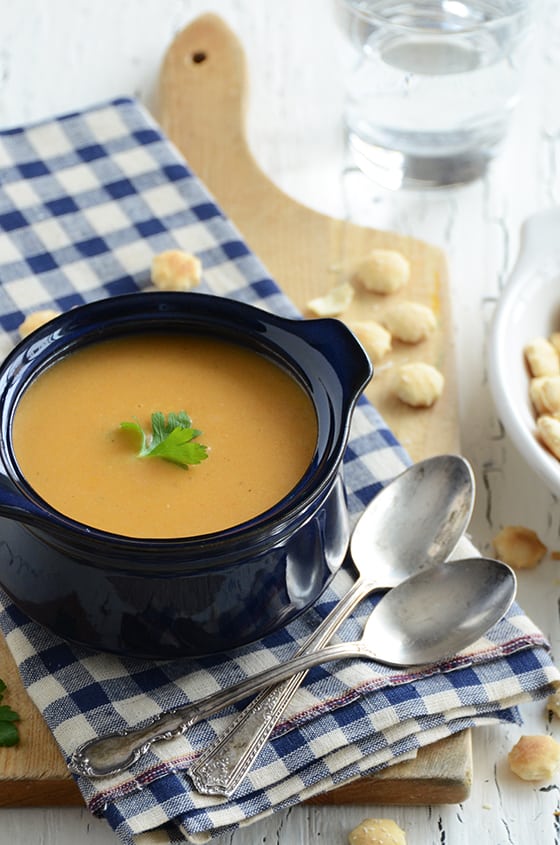 So, let's talk cheese.
Everyone likes cheese, right? Ok, I guess not everyone.
But in my whole life I've only come across three people who don't like cheese. And each of them has a caveat as to when they will eat it.
The first only eats "raw" cheese, meaning unmelted. The second only enjoys it with something else, such as in a sandwich or casserole. The third, and perhaps strangest yet, will only touch mozzarella, and only if it's melted on top of pizza. She doesn't even like the pizza itself per se, just the melted cheese/sauce mixture on top; the sad sauce-stained crust is always left abandoned and unwanted on her plate (that's what my mom always refers to as "stripped" pizza).
Not me though; I have yet to come across a cheese I didn't like.
This soup features two wonderful cheeses, smoked Gouda and sharp Cheddar, and a few other flavors to really pull out of the flavors of the cheese, like Worcestershire sauce, mustard powder, and smoked paprika. Don't skip the touch of lemon in this recipe. Similar to fondue, a touch of acid in the form of lemon juice in this recipe (which is usually in the form of wine or beer in fondue), helps prevent the cheese from becoming stringy and from curdling. You might not realize it by looking at the end result, but this soup has a decent amount of vegetables in it as well.
I think this might be the last soup I share until next fall, but we actually had snow flurries this past weekend. With our crazy weather, who knows if soup will be back on the menu soon!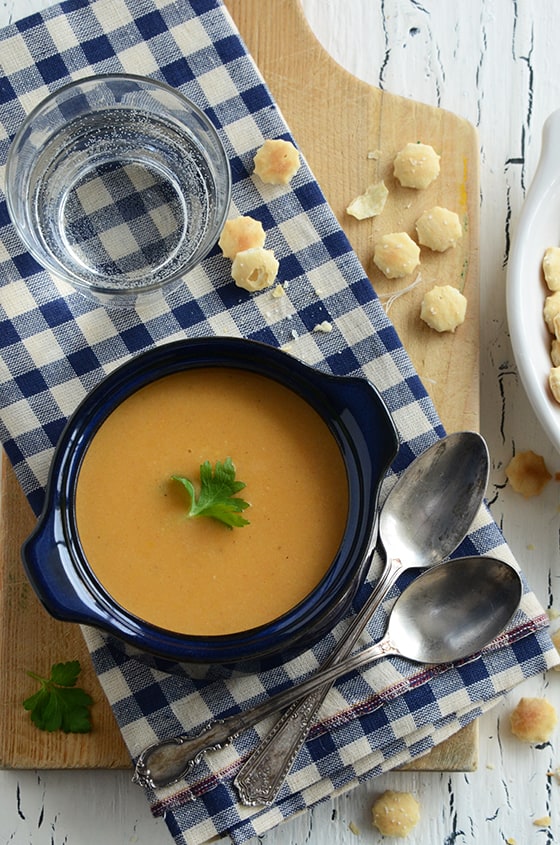 Smoky Cheese Bisque
Prep time:
Cook time:
Total time:
Ingredients
2 tablespoons butter
1 medium onion, chopped
2 large stalks celery, chopped
2 large carrots, chopped
¼ teaspoon salt
¼ teaspoon black pepper
2 large cloves garlic, minced
2 tablespoons lemon juice
4 tablespoons all-purpose flour
4 cups (.95 L) low-sodium chicken or vegetable stock, warmed
½ teaspoon Worcestershire sauce
¼ teaspoon ground mustard powder
¼ teaspoon smoked paprika
6 oz (180 g) smoked Gouda, shredded
2 oz (60 g) sharp Cheddar, shredded
Fresh parsley, for garnish (optional)
Instructions
Melt the butter in medium saucepan over medium-high heat. Add the onion, celery, carrot, salt, and pepper, and cook until the vegetables are starting to soften and brown, about 8 to 10 minutes, stirring occasionally.
Add the garlic and cook 1 minute more, then add the lemon juice and scrape up any brown bits from the bottom. Cook until the lemon juice is evaporated, about 1 minute.
Stir in the flour and cook 1 minute, whisking constantly.
Whisk in the warm stock, Worcestershire, mustard powder, and paprika.
Bring the soup to a simmer and cook until the vegetables are completely tender, about 5 minutes, stirring occasionally.
Remove from heat and carefully puree the soup in batches in a blender or using an immersion blender.
Transfer the soup back to the pot and bring to a simmer again. Turn heat off and add the cheese, stirring until completely melted.
Ladle the soup into serving bowls and garnish with fresh parsley if desired.