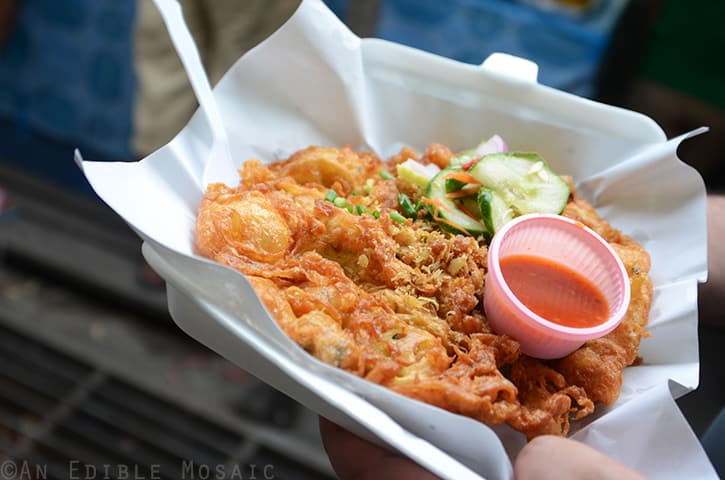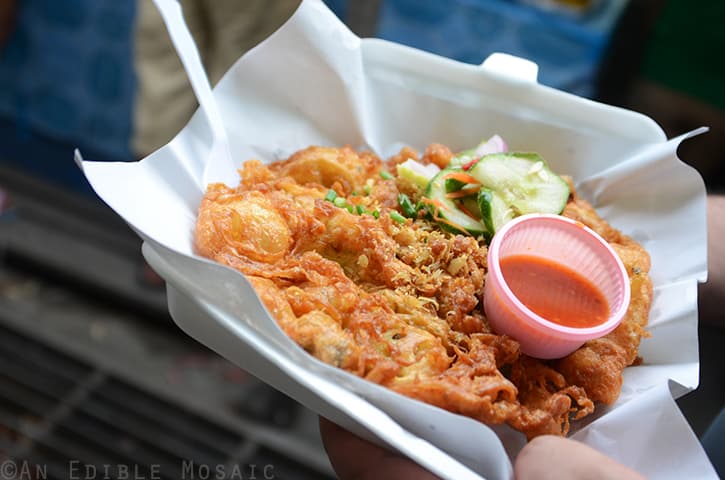 I fell in love with Thai food while working at my first real job after college.
There was this little hole-in-the-wall Thai place downtown near where I worked; it had absolutely no ambiance, but without a doubt, the food was amazing. I would go there with a friend – who was just as much a fiend for Thai food as I was – at least once a week.
At that time, I never guessed that one day I'd actually be eating Thai food in Thailand!
On our recent trip to Thailand, we enjoyed local food to the fullest.
Now, when it comes to food and travel, I'm going to let you in on something I've discovered. The absolute best local food is street food (you can find it being sold from food carts on the streets or at local markets). But street food is not only the best local food; it's also the cheapest, and bonus, there's a huge variety.
When we were in Phuket, we went to the weekend market twice, not only because the shopping was so much fun, but also because the food was outstanding. No matter what we were in the mood to eat, there was sure to be something at the market that struck our fancy. We found it all, from halal meat skewers to pig heads, fried noodles to deep-fried rice, chicken feet to crunchy bugs, and corn in many incarnations, including steamed, pressed into drinks, and churned into ice cream.
Sigh. I don't think it gets much better than sweet corn ice cream to top off what can only be described as the best noodles to ever cross my lips. (And that is not a claim I make idly.)
One other thing that's great about street food is that there's no need to stand on ceremony. Street food is sloppy and no one cares; you can walk around as you stuff your face, or sit down for a minute so you can really enjoy. It's up to you.
For your viewing pleasure, here are just a few of the many street food delicacies we saw at the weekend market in Phuket…