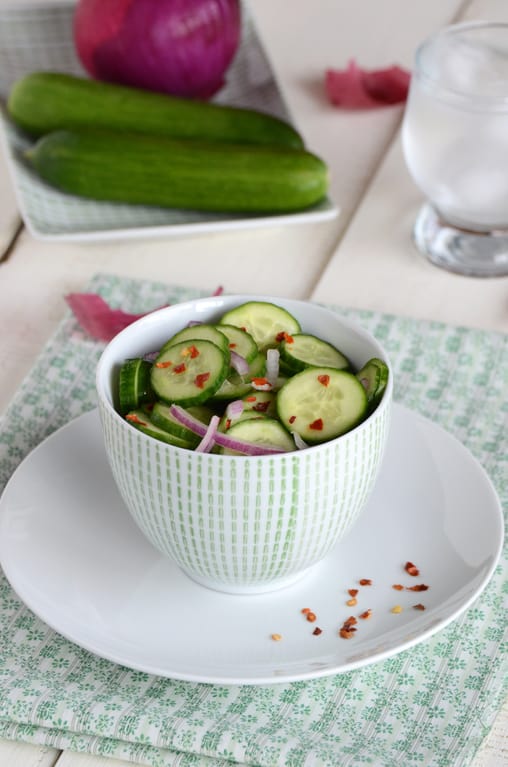 Have you ever seen the movie Don't Tell Mom the Babysitter's Dead with Christina Applegate? It was one of my sister and my favorites as pre-teens, and although at the time it wasn't even close to being applicable to us, our favorite quote from the movie was Sue Ellen, every girl over 25 should have a cucumber in the house! Now that this quote does apply to me, I admit to nearly always having cucumber on hand. And yes, I snagged a couple of slices for my eyes when I made this salad. ;)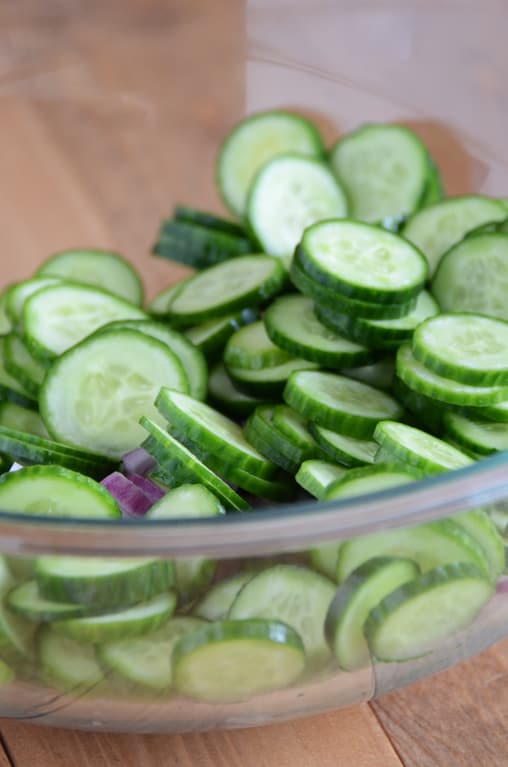 I made this particular salad on a day that I felt like a wilted flower…it might as well have been 100 degrees in the shade with 90% humidity (no, I don't live deep in the jungle, lol…quite the opposite, ironically). Not long after eating this I felt rejuvenated and refreshed (cucumber really has this effect – it's full of water and electrolytes). And of course it was pretty tasty too.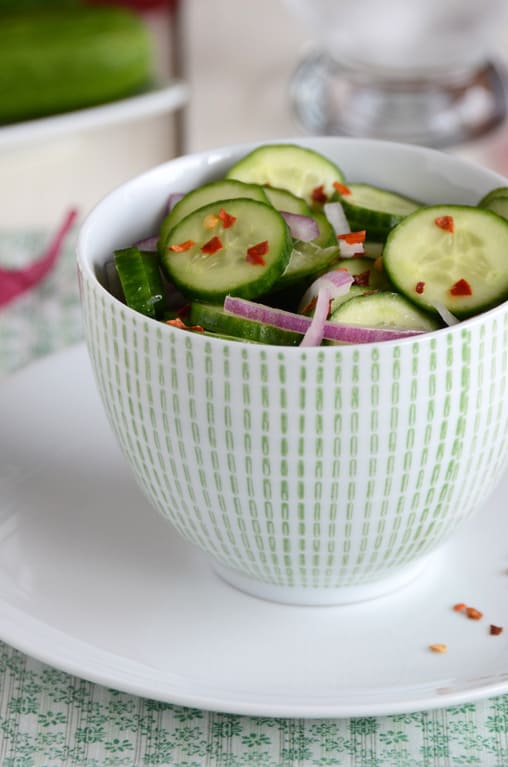 So, a little bit about cucumber since it's pretty interesting with quite a rich history. Did you know it's one of the oldest fruits? (Yes fruit…scientifically, anyway, since it develops from a flower and has seeds.) It has been cultivated for at least 3,000 years, and it was a favorite in ancient Egyptian, Greek, and Roman cuisine. Its uses extend far beyond food though, as it has also been revered for its medicinal properties (such as diuretic, laxative, antioxidant, and detoxifying) and cosmetic purposes (there's nothing like cucumber to reduce the puffiness around the eyes…and it's also said to reduce freckles and wrinkles!). (More info on cucumber can be found on Wikipedia, Leung's Chinese Herb News, and Nutrition and You.)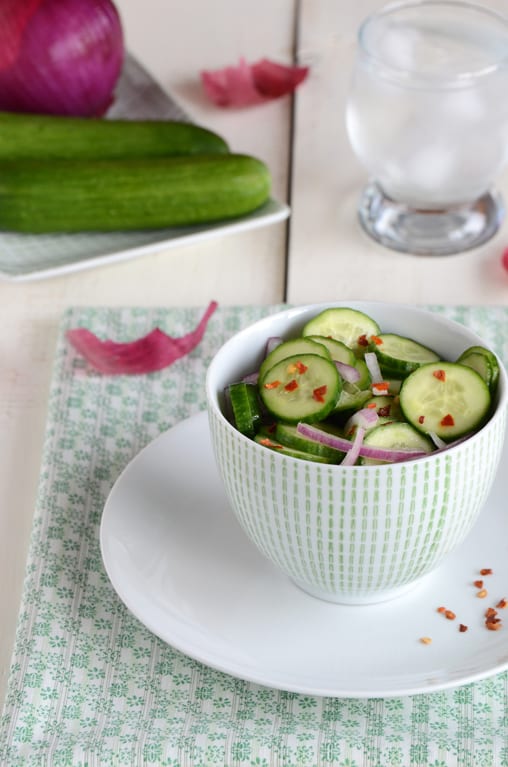 Sweet & Spicy Cucumber Salad
Serves 4
1 tablespoon rice vinegar
1 tablespoon canola oil
¾ teaspoon sugar
½ teaspoon crushed red pepper flakes (more or less to taste)
¼ teaspoon salt
1 lb (about 6) Persian or Lebanese cucumbers, washed and thinly sliced*
1 medium red onion, quartered and thinly sliced
Whisk the first 5 ingredients together in a large bowl; add the cucumber and onion, and toss to combine. Refrigerate 15 minutes before serving.
*If you can't find Persian or Lebanese cucumbers, you can use 1 English cucumber; wash and halve it, then scrape out the seeds before thinly slicing.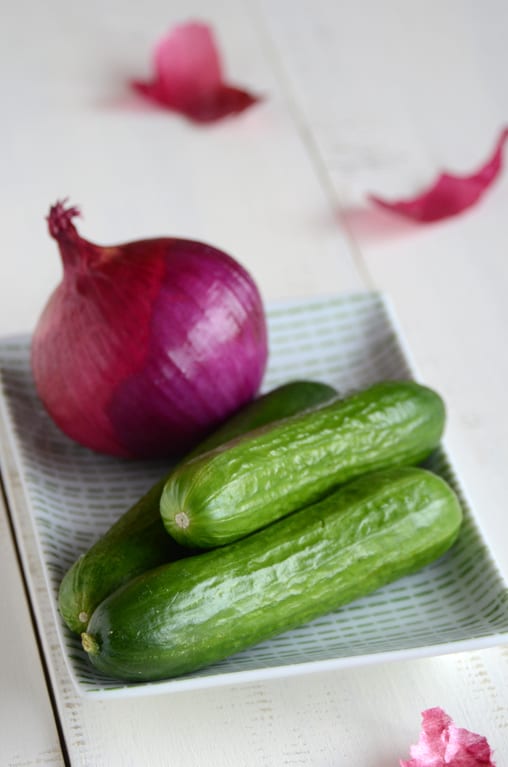 Persian cucumber and red onion…pretty as a picture. :)