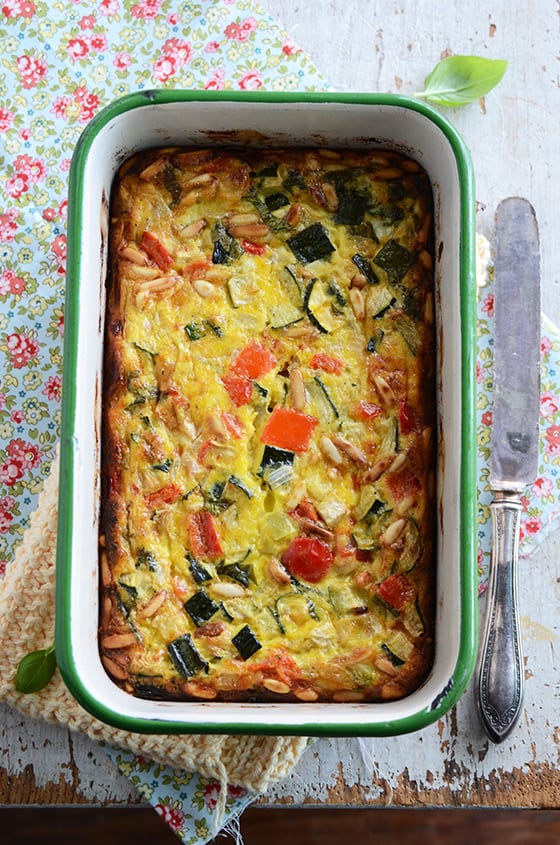 There are certain recipes you see that you expect to have certain ingredients just from reading the title.
Like macaroni and cheese. I always expect macaroni, and I always expect cheese…but that's not necessarily true. Take cauliflower "macaroni" and vegan "cheese"; true it doesn't taste exactly like the original, but still, it's macaroni and cheese-ish and delicious anyway.
Or fudge. I hear the word fudge and my mind goes to chocolate. But flavors like cappuccino, cinnamon bun, and peanut butter show that isn't the case. Chocolate obviously doesn't have to be included in a fudge-like confection for it to be tasty.
And then there's quiche. When I think of quiche, I inevitably think of buttery pastry and loads of cheese…a rich dish, made even richer by a splash or two of cream. This quiche took away my preconceived ideas about what quiche is.…