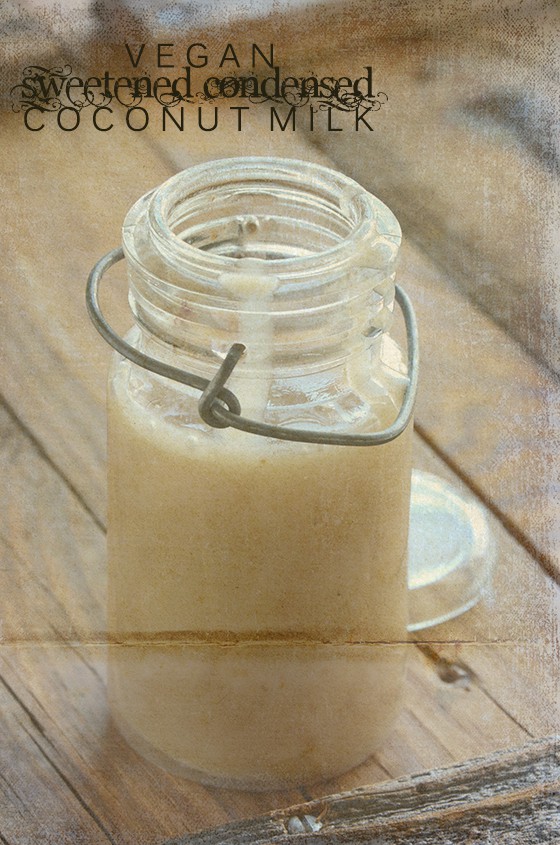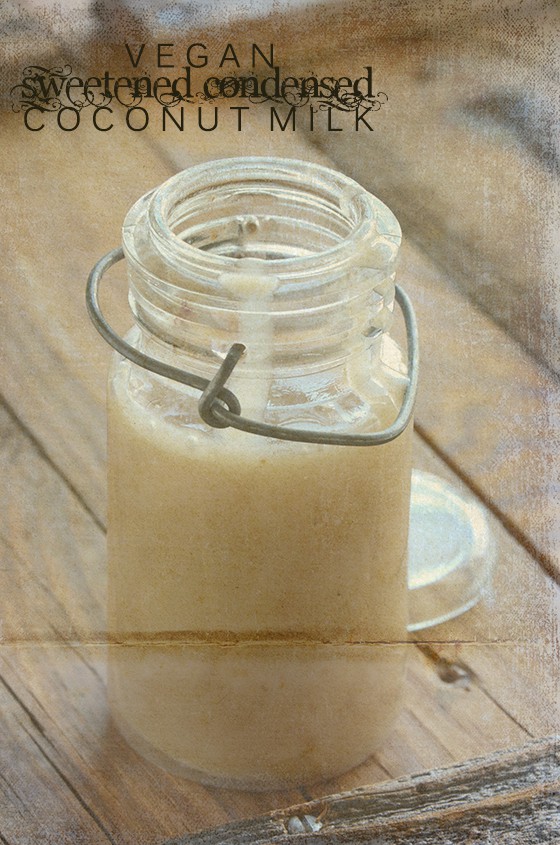 This is one of those recipes that you might look at and think Hmmm…now what am I going to do with that?!
Surprisingly, it has so many uses beyond its obvious use as a substitute for regular (store-bought) sweetened, condensed milk.
It makes the best chewy granola bars, homemade chocolate candy, and velvety pudding. Or instead, things like Salted Coconut Caramel Sauce or fudgy chocolate sauce, or even vegan coffee creamer, flavored any way you like. I've made all those things with it, but before I get ahead of myself and start sharing those other recipes with you, I wanted to share this one first.
This two-ingredient recipe is vegan, full of heart-healthy fat from coconut oil, naturally-sweetened, and super easy to make!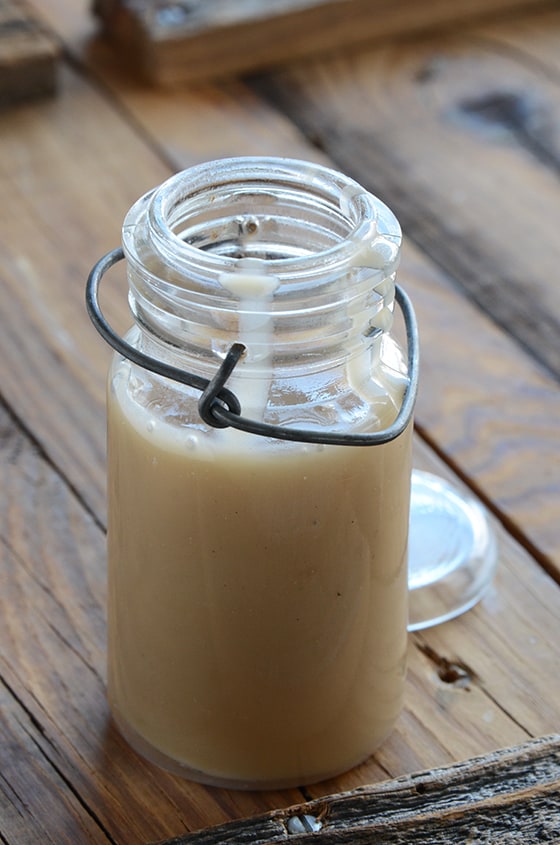 Vegan Sweetened Condensed Coconut Milk
Yield:
Yields about 1 cup (250 ml)
Ingredients
1 (14 oz/400 g) can full-fat, unsweetened coconut milk
¼ cup (60 ml) pure maple syrup (or honey, if keeping it vegan isn't a concern)
Instructions
Combine the coconut milk and maple syrup in a medium saucepan over medium-high heat.
Bring to a boil, then turn heat down so it doesn't boil over, and boil until reduced to about 1 cup (250 ml), about 20 minutes, whisking frequently. (The cooking process is all about evaporating off the extra liquid. Because of this, it could take longer depending on the weather; I made mine on a dry day, but I would expect the cooking process to take a bit longer on a humid day.)
Cool completely and then use or store in an airtight container in the fridge for up to 3 weeks.