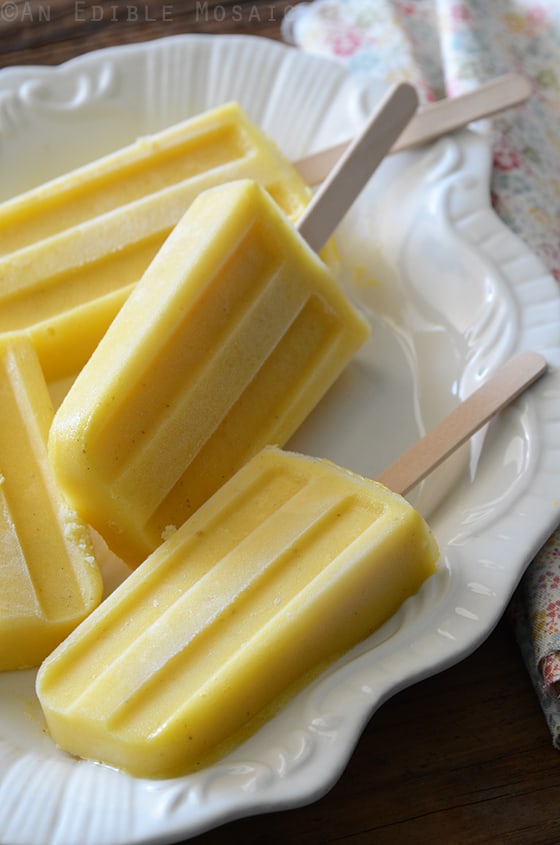 A while ago when my friend brought me back wood apples from Sri Lanka, she also brought me another sweet treat: pineapple!
If you've never had Sri Lankan pineapple, it is surprisingly quite different from Hawaiian pineapple. Fresh, ripe Sri Lankan pineapple is sweeter and has a deeper pineapple flavor than Hawaiian pineapple. Sri Lankan pineapple still has the pleasant sweet/sour taste that Hawaiian pineapple has, but with less of a tart tang and more of a sweet, natural concentrated pineapple flavor.
The color of Sri Lankan pineapple is also different from that of Hawaiian pineapple. Sri Lankan pineapple has a deep golden-orangish color, differing quite a bit from the yellow interior of its Hawaiian counterpart (my pictures do not do justice to the beautiful color of this pineapple!). It's cliche I know, but in a word, Sri Lankan pineapple tastes and looks like sunshine.
If you're a pineapple fan, I highly recommend getting your hands on the Sri Lankan variety because you will be in heaven. It's the ultimate when it comes to pineapple.
We ate most of the pineapple from my friend as-is; cut into sweet, juicy cubes there is no better dessert. But she gave us four huge pineapples and they had to be used up sooner than we were able to eat our way through them, so I knew I needed to make something involving pineapple to help use it up.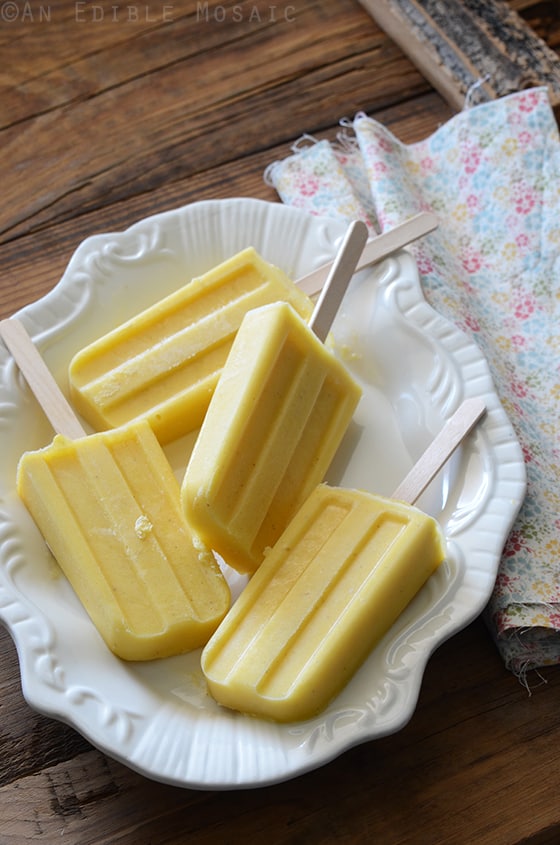 All-fruit popsicles came to mind; they have always been a favorite of mine (I almost lived off of them my freshman year of undgrad), and I knew a homemade pineapple version would be killer. The stars must have been aligned because when the super sweet Billy of Whit & Vinegar recently invited me to partake in Popsicle Week, I knew these beauties would be perfect. (Remember my pops from last year? Oh boy, were they good.)

From Billy: "Mariah is the official/unofficial mascot because Mariah is sexy, and so are popsicles." Too true. ;)
If you want, you can literally just toss the pineapple into a blender, puree it up, and freeze it as popsicles. (Especially if you have Sri Lankan pineapple, which is so incredibly sweet!) Here I accented the flavor of pineapple just a little bit by adding a touch of vanilla bean paste and a pinch of sea salt; if you're using a Hawaiian pineapple, I recommend giving it a taste and see if it needs a little honey for balance before you freeze the pops.
I'm telling you, these pops are incredible. If you're looking for a cool treat to chill out with in the heat (or the kiddos are!), but you want to keep it healthy, this is the recipe for you. Next time a Sri Lankan pineapple makes its way into my kitchen, I will be making Vanilla Pineapple Popsicles again.
Ingredients
1 lb (450 g) fresh peeled, cubed, and cored pineapple (about 4 cups)
1/2 teaspoon vanilla bean paste
1 pinch sea salt
Instructions
Add all ingredients to a blender or food processor and process until smooth, scraping down the sides and tamping down the fruit as necessary.
Spoon the pineapple mixture into popsicle molds, making sure not to fill the molds over the "fill" line, since liquid expands as it freezes. (My molds are 2 1/2 oz/75 ml and I got exactly 7 popsicles.) Gently tap the mold a couple times on a hard surface to help any air bubbles escape, then insert the sticks.
Transfer to the freezer and freeze completely, about 3 to 4 hours, depending on the size of your popsicles and how cold your freezer is. To easily unmold the popsicles, dip the plastic bottoms in warm water and they should slide right out.
Once unmolded, wrap each popsicle individually in plastic wrap and store in the freezer.
http://www.anediblemosaic.com/vanilla-pineapple-popsicles/