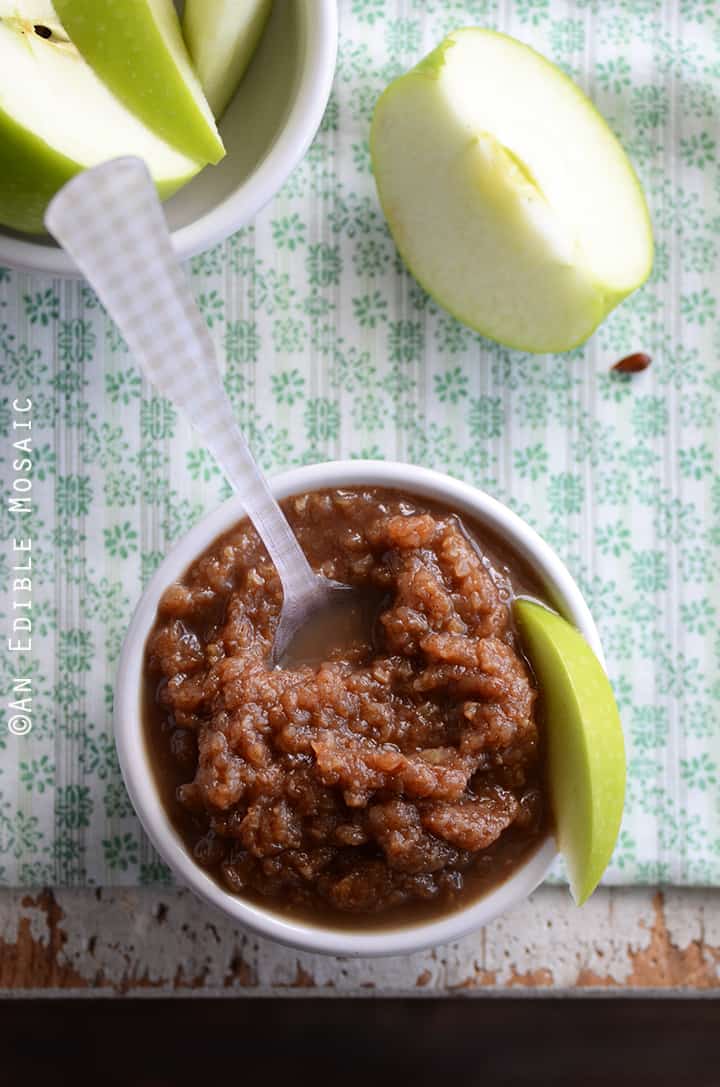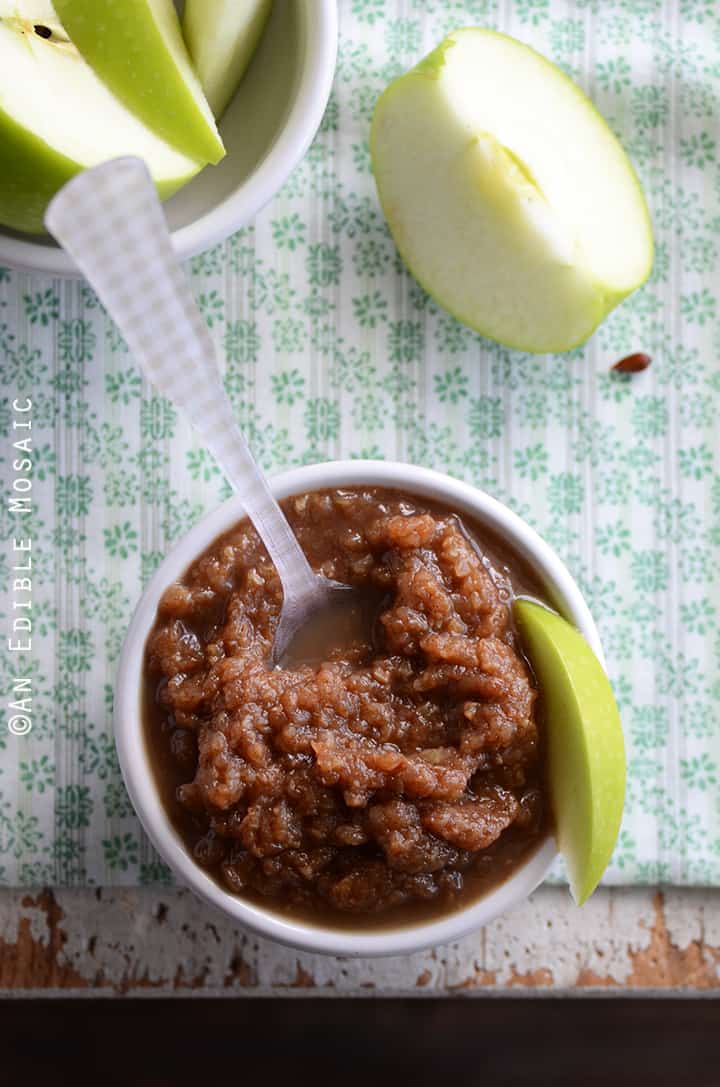 Are you getting to the point where you're starting to have a little too much zucchini on hand? If you're not there yet, you probably will be soon…
If you're a gardener, maybe you've already dropped off a bag (or two) at a neighbor's house…or maybe you've been the recipient of a bag or two from a neighbor who gardens. Or maybe you heard the doorbell ring early one random evening only to get to the front door and find a gigantic bag of zucchini looking up at you, which might as well have sprouted legs and walked there itself because there wasn't a trace of anyone in sight. (True story.)
There are definitely worse things than fly-by-night zucchini drive-bys though.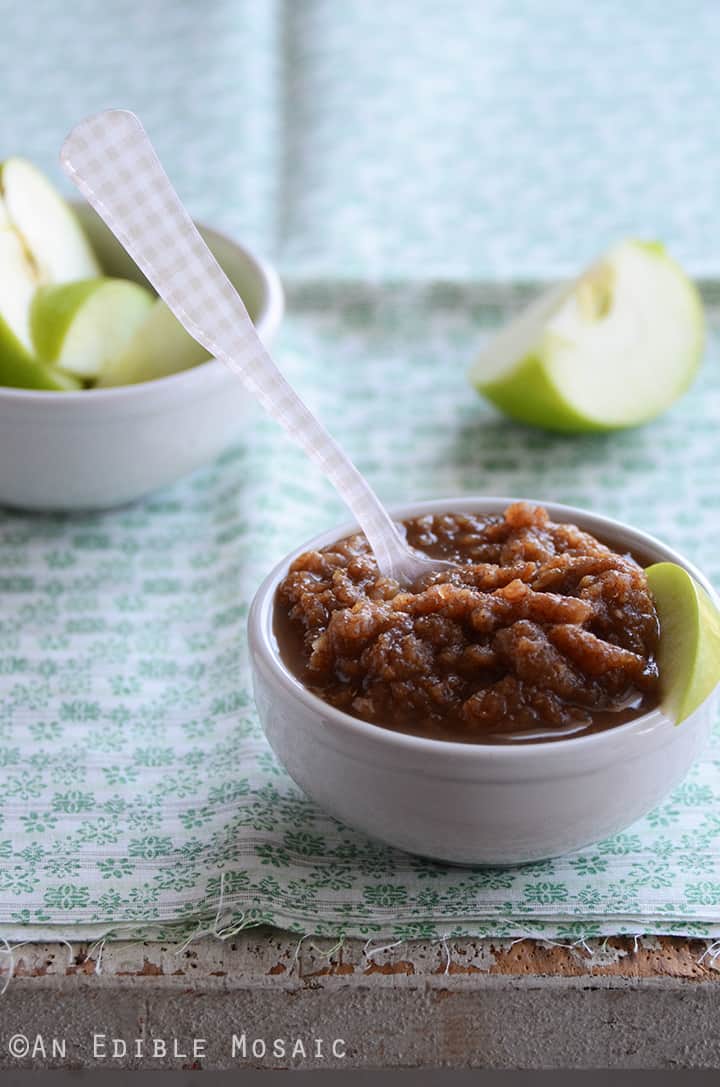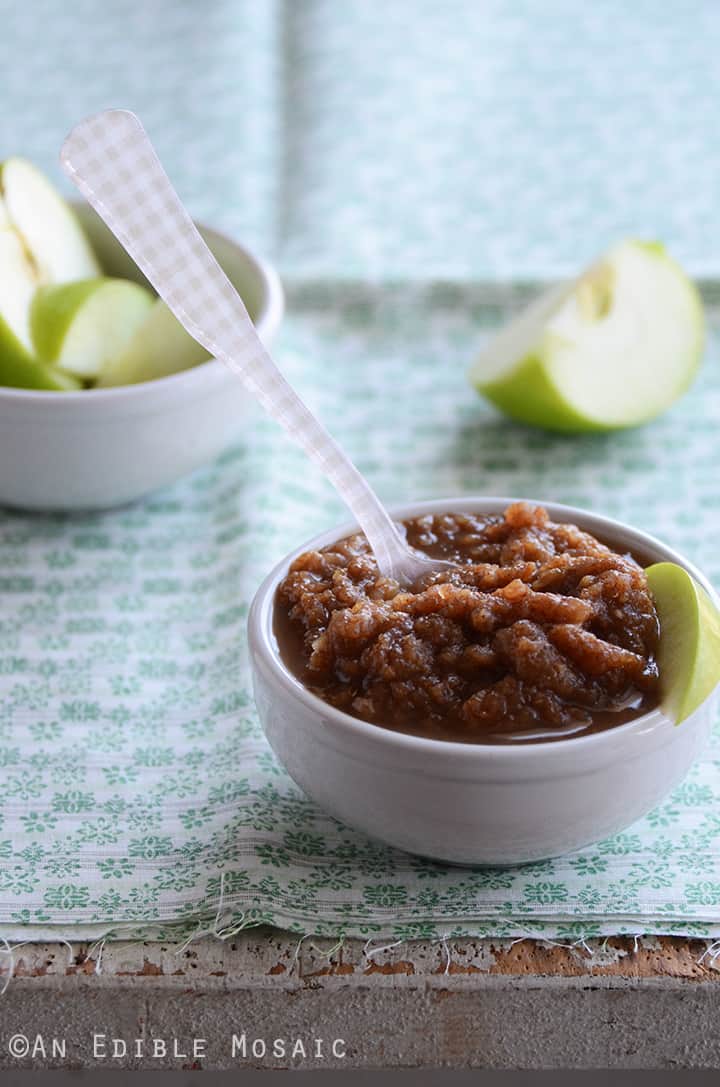 One of my favorite things to make when zucchini season rolls around is Middle Eastern Stuffed Zucchini or Kousa Mahshi. I also love what I call Zucchini Coins because my mom made them all the time growing up (zucchini coins can be found here). Zucchini bread is my absolute favorite of all the quick breads (which is weird because I have recipes for pumpkin and cheese spice bread and the best banana bread, but no zucchini bread on the blog!).
But I'm always looking for new zucchini ideas, and one day this one came to me after I had made Kousa Mahshi for dinner and was wondering what to do with all the zucchini pulp.
Although it doesn't taste exactly like applesauce, the taste is quite similar and the consistency is spot-on. I think you might even be able to fool certain family members if there are those who claim not to like zucchini!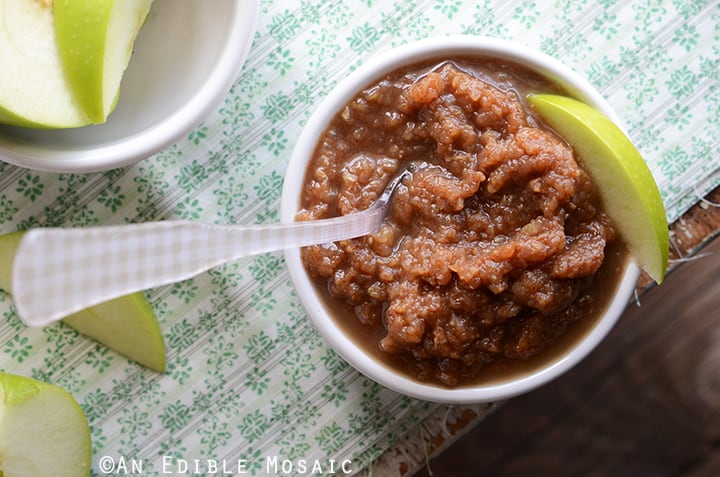 Cinnamon and Nutmeg Zucchini "Applesauce"
Prep time:
Cook time:
Total time:
Yield:
1 serving (about ¾ cup)
Ingredients
1 medium (200 g) zucchini, peeled and chopped
1-2 tablespoons honey or maple syrup (more or less to taste)
1 teaspoon lemon juice
1 teaspoon ground cinnamon
⅛ teaspoon freshly grated nutmeg
1 pinch (1/16 teaspoon) sea salt
Instructions
The night before you want to make this (or up to 3 days in advance), add the peeled and chopped zucchini to a food processor and process until it forms a chunky paste (see photo below). Cover the zucchini and store it in the fridge until you're ready to make the "applesauce" so the juices seep out.
Transfer the zucchini (with the liquid that has seeped out) and all other ingredients to a small saucepan.
Bring to a boil over medium heat, then turn heat down to low and simmer (uncovered) until the zucchini is tender and the juices are mostly evaporated, about 15 minutes, stirring frequently.
Serve however you like your applesauce – hot, warm, or cold.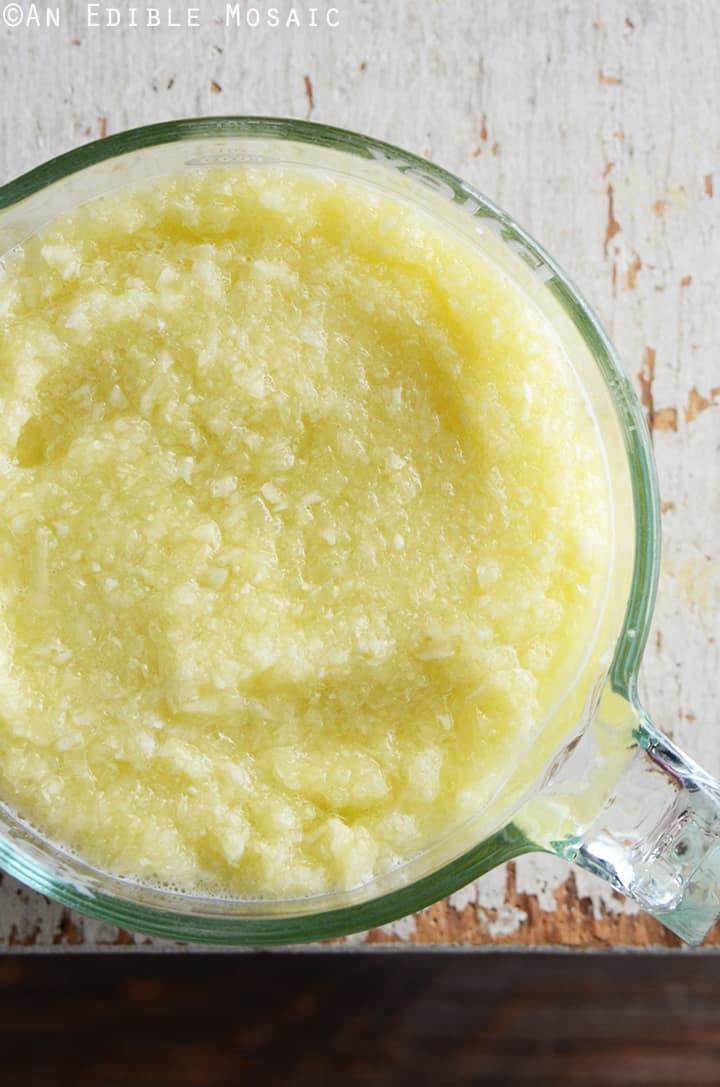 Process the zucchini in a food processor until it forms a paste like what is shown in the photo above.