Classic Lemon-Scented Blueberry Muffins whip up in 30 minutes for a crowd-pleasing breakfast or snack.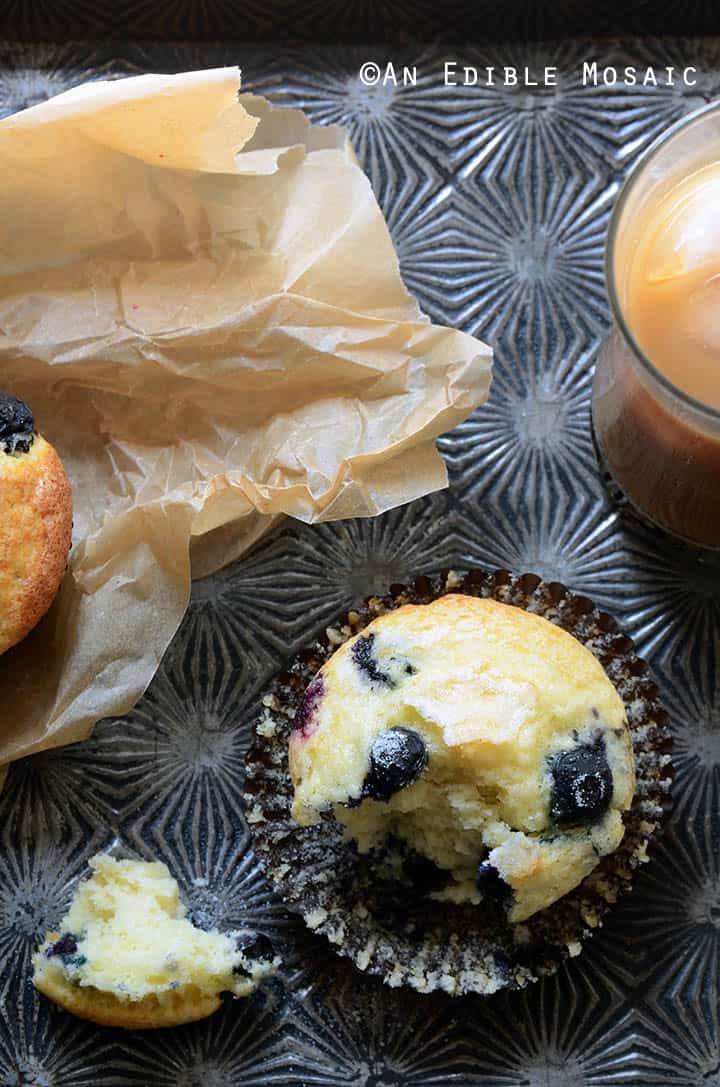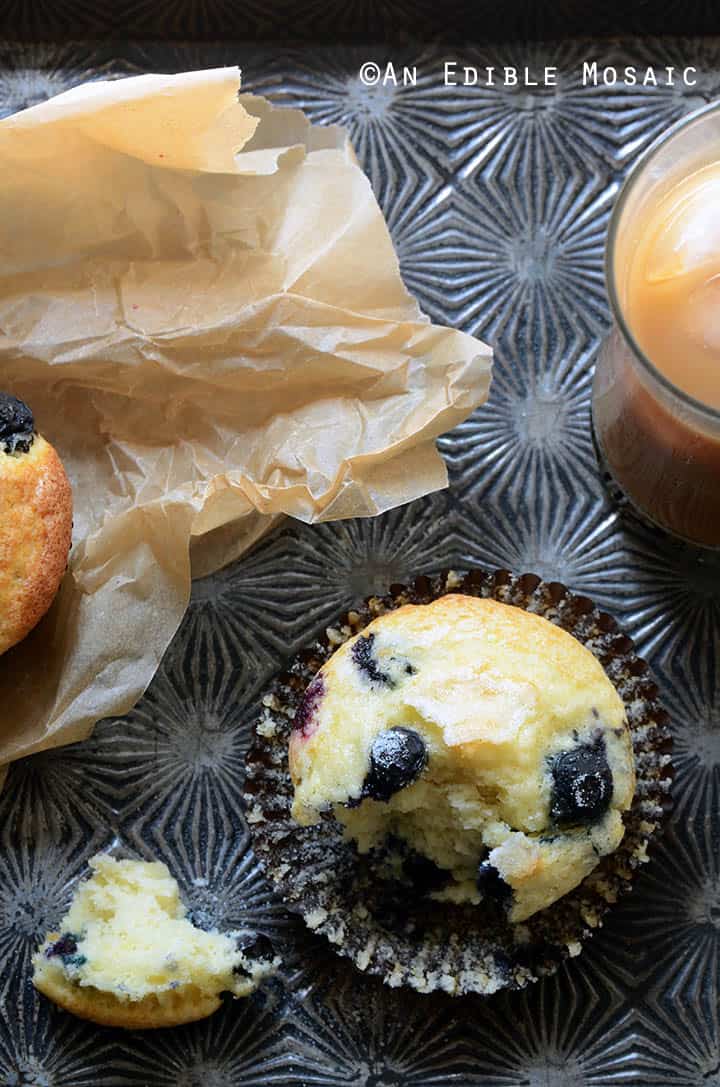 It's funny the things we miss when we're away from home.
When Mike and I were in Kuwait, I was surprised by which sights and smells triggered a memory.
(Side Note: This is probably a good time to tell you that Mike and I moved from Kuwait back to the US earlier this summer! His contract with the military ended and he decided not to renew because he got a job opportunity at the Pentagon. I couldn't be prouder of my wonderful husband…and we are having a blast exploring the beautiful DC area!)
For instance, there was this bakery down the block from where we lived in Kuwait that always had the best smells permeating from it. Every time I passed by, I was reminded of my favorite bakery back home and my favorite treat to get there: blueberry muffins, which the bakery in Kuwait didn't carry. That's when I started playing around with my own recipe.
Bright, citrusy lemon and sweet/tart blueberry is a flavor match made in heaven. Soft, spongy, sweet, and aromatic, these muffins are everything a blueberry muffin should be (and they're even better if blueberries are in season and you can use local!). And the best part is, they taste like home.
Classic Lemon-Scented Blueberry Muffins
Prep time:
Cook time:
Total time:
Ingredients
2¼ cups (288 g) all-purpose flour
1¾ teaspoon baking powder
½ teaspoon salt
¼ teaspoon baking soda
⅔ cup (160 ml) milk (I used skim)
2 teaspoons fresh lemon juice
2 large eggs
¾ cup (150 g) sugar, plus 1 tablespoon for topping
¼ cup (60 ml) canola or vegetable oil
2 teaspoons fresh lemon zest
1½ teaspoons pure vanilla extract
1¼ cups (188 g) fresh blueberries, divided
Instructions
Preheat oven to 400F; line a muffin tray with paper liners.
Whisk together the flour, baking powder, salt, and baking soda in a medium bowl; set aside.
Add the milk to a small bowl and drizzle on the lemon juice; let it sit for a couple minutes without jostling the bowl until the milk is curdled.
While the milk is curdling, beat together the eggs and sugar until light and fluffy. Beat in the oil, lemon zest, vanilla extract, and curdled milk.
Add the dry ingredients to the wet all at once and use a wooden spoon to stir just until incorporated, being careful not to overmix (a few streaks of flour are fine). Fold in 1 cup of blueberries.
Pour the batter into the prepared muffin tray; sprinkle the remaining ¼ cup of blueberries and 1 tablespoon sugar on top.
Bake until the muffins are golden on top and a toothpick inserted inside comes out clean or with just a couple crumbs, about 20 minutes.
Notes
If Lemon Isn't Your Thing: Omit the lemon juice and lemon zest; use buttermilk instead of regular milk; and if you want, add ¼ teaspoon ground cinnamon.