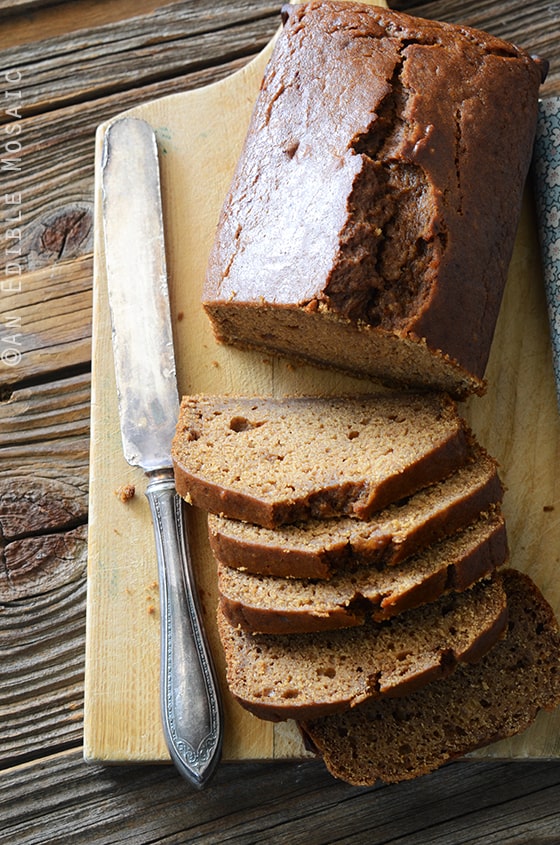 Ramadan, the Islamic holy month of fasting, has just begun; this means that for a whole month Mike and I won't be eating or drinking from sunrise to sunset. (I will still be posting regularly though -- I have quite the backlog to share with you!) The point is to teach you patience, discipline, and empathy for others who aren't as fortunate. I have to say, it really works…food and drink (especially cold water!) never taste as good the rest of the year as they do during Ramadan.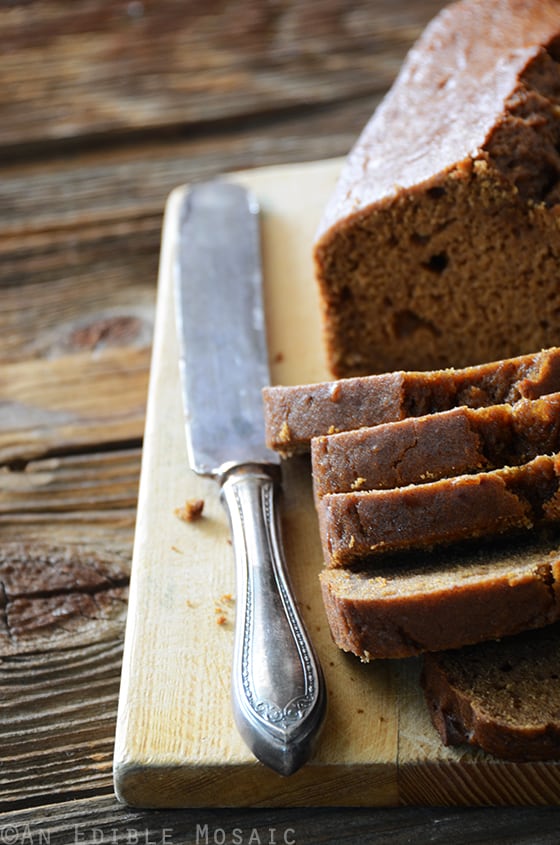 Each day at sunset the fast ends with prayer, followed by a meal called iftar. The fast is usually broken with dates and a sip of water (really, just a sip since you don't want to be too full for the feast that awaits). Then comes the meal, usually starting with a cup of soup (tonight Mike and I will be having Red Lentil Soup, the soup that I shared with you during Ramadan three years ago), and leading into what is often a pretty elaborate spread, especially if guests are joining you for the meal. And if guests are over, of course after the meal comes tea, coffee, and sweets.
All manner of sweet treats are enjoyed during Ramadan, but date-filled cookies called ma'amoul are traditional. I'm planning to make ma'amoul for the Eid (the three day festival at the end of Ramadan), but for now, I wanted something with dates and warm spices for a festive feel so I decided on a date-sweetened spice cake.
This cake is like a spice bread (basically a Middle Eastern-style gingerbread), but it tastes so much better. (I'm telling you, food tastes amazing during Ramadan.) I like mine spread with a little labneh (a tangy yogurt cheese), but Greek yogurt or even cream cheese is delicious too (or you could strain regular yogurt and use that). A little drizzle of honey on top of the tangy labneh makes it a really decadent treat.
(If you want to learn more about Ramadan, About.com has a very informative article called Benefits of Ramadan.)
Wishing Everyone Ramadan Kareem (Generous Ramadan)!
Date Loaf Cake
Prep time:
Cook time:
Total time:
Yield:
1 (9 by 5-inch) loaf or about 10 servings
Ingredients
5 oz (140 g) pitted, chopped dates
1 cup (235 ml) warm water
2 large eggs
¼ cup (60 ml) canola oil
2 tablespoons molasses
2 teaspoons pure vanilla extract
1½ cups whole wheat pastry flour or all-purpose flour
½ teaspoon baking soda
½ teaspoon salt
1 teaspoon Middle Eastern Cake Spice Mix (see Note below)
½ teaspoon mahlab spice (see Note below)
½ teaspoon cinnamon
½ cup shelled walnuts, chopped (optional)
Instructions
Preheat oven to 350F; line a 9- by 5- by 3-inch loaf pan with parchment paper (or butter and flour it, if you prefer).
Add the dates and water to a blender or food processor and puree until smooth. Cool a couple minutes and then process in the eggs, oil, molasses, and vanilla until smooth.
Whisk together the flour, baking soda, salt, cake spice mix, mahlab spice, and cinnamon in a medium bowl.
Stir the wet ingredients into the dry, being careful not to over-mix; fold in the walnuts if using.
Pour the batter into the prepared pan, and bake until a toothpick inserted inside comes out clean or with just a couple crumbs, about 45 to 55 minutes. Cool for 5 minutes in the pan, and then transfer the bread to a wire rack to finish cooling.
Cool completely before slicing.
Notes
Middle Eastern Cake Spice Mix:
This is a mix of warm spices that's used in Middle Eastern sweets. I have a recipe for it in
my cookbook
.
Mahlab:
This is a spice that's commonly used as a flavoring in Middle Eastern cooking. It is the seed kernel that comes from the center of St Lucie Cherry pits. Mahlab has a lovely aroma and tastes like a cross between almonds and cherries; you can read more about it in my post on
Cherry Sauce
.
Update (June 1, 2014): I made this loaf again and snapped a few pictures, so I decided to update the photos in this post.