Easy Miso Chicken Soup comes together in 30 minutes for a delicious weeknight dinner!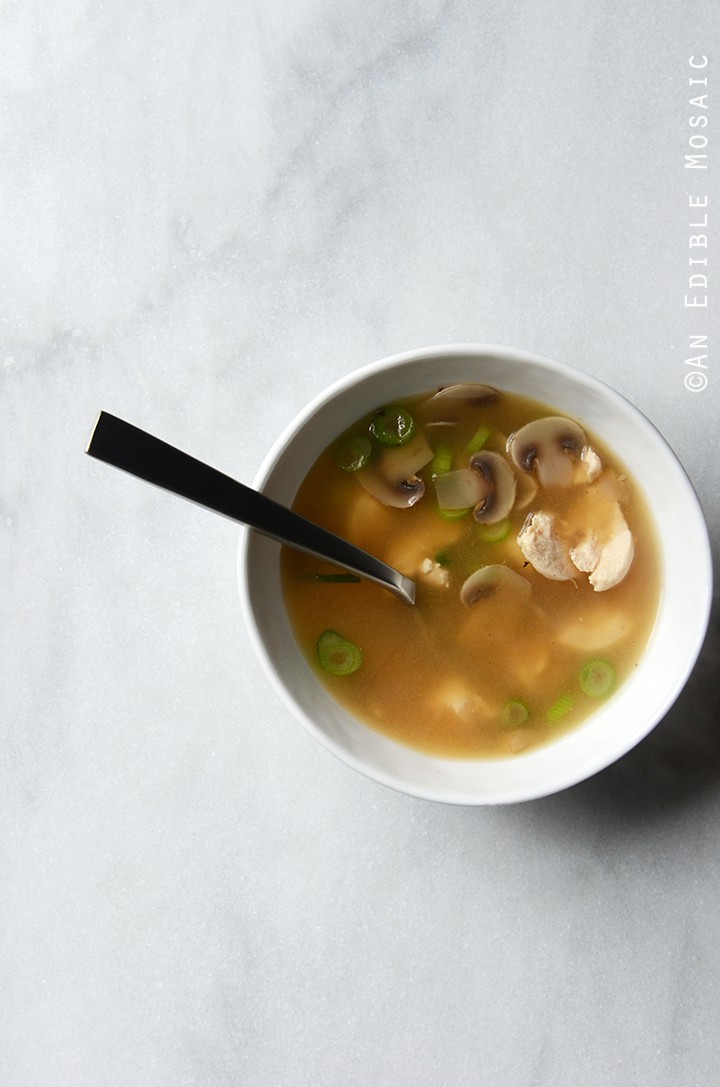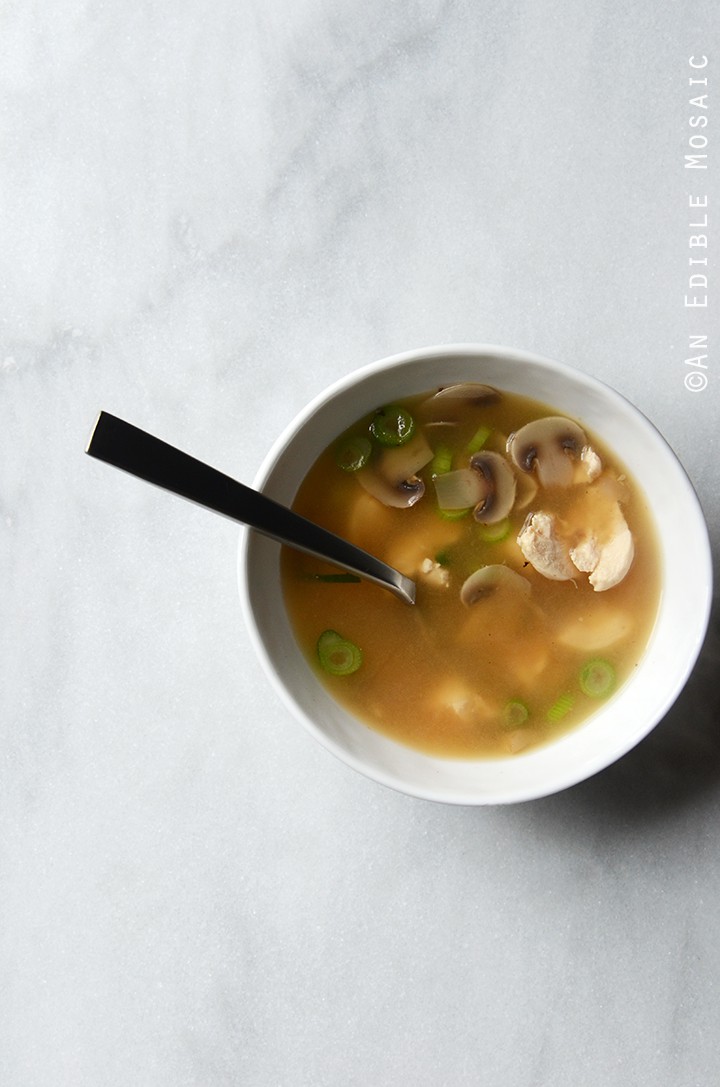 Friends frequently ask Mike and I where we want to travel next, and both of us immediately think of going back to Thailand because it completely stole our hearts. The only problem with that is there are so many other beautiful places we want to visit first; Turkey, Eastern Europe, and Japan are all high on our list, with Japan in particular being near the top.
The Cherry Blossom Festival in DC gave us a thirst to see Japan's natural beauty, and I've always been intrigued by the stunning architecture. And then there's the food…of course the food.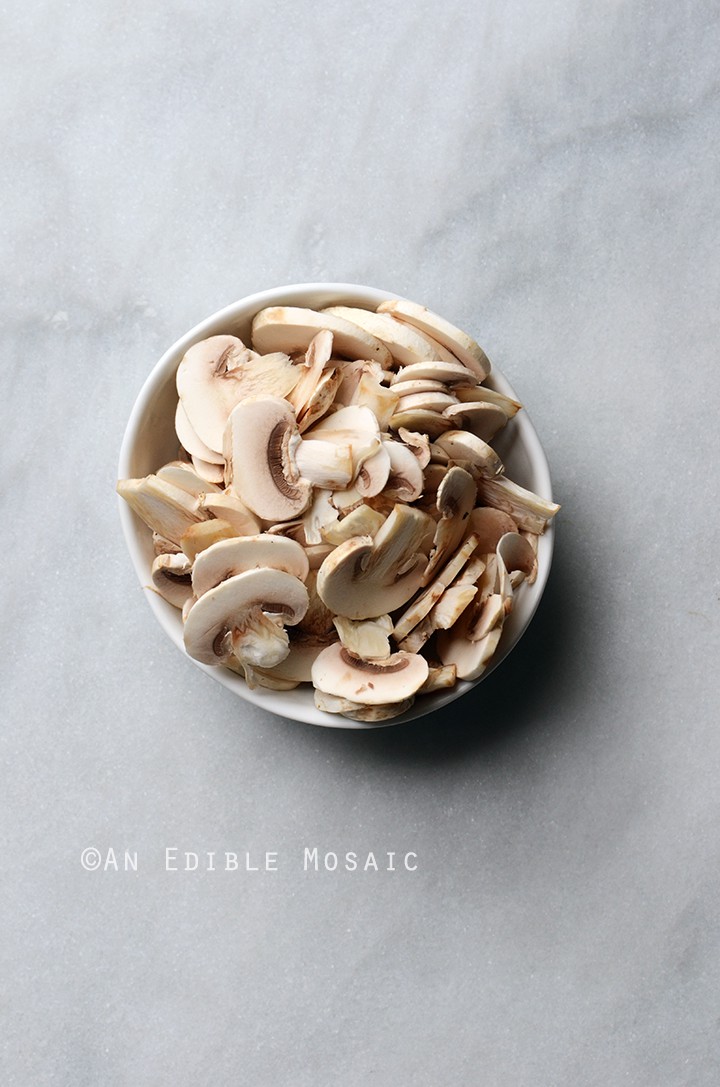 I don't think we've had an accurate sampling of authentic Japanese food, as we've never been to Japan and had the chance to eat like the locals. But Japanese food served in Japanese restaurants here in the U.S. is always a favorite. (Especially their sauces and salad dressings, which inspired the sesame-ginger dipping sauce for my Mango-Coconut Chicken Rolls.)
One of my hubby's favorites at Japanese restaurants is the miso soup, and I've been wanting to try my hand at a homemade version for a while now. With soup season in full swing, I decided there's no better time than the present to make it.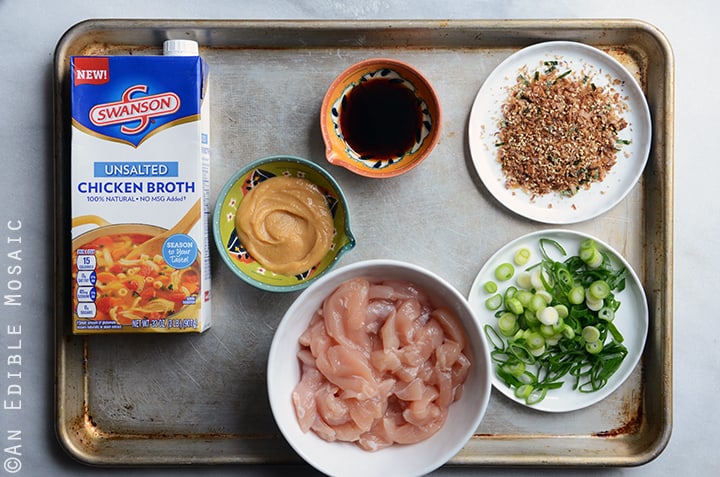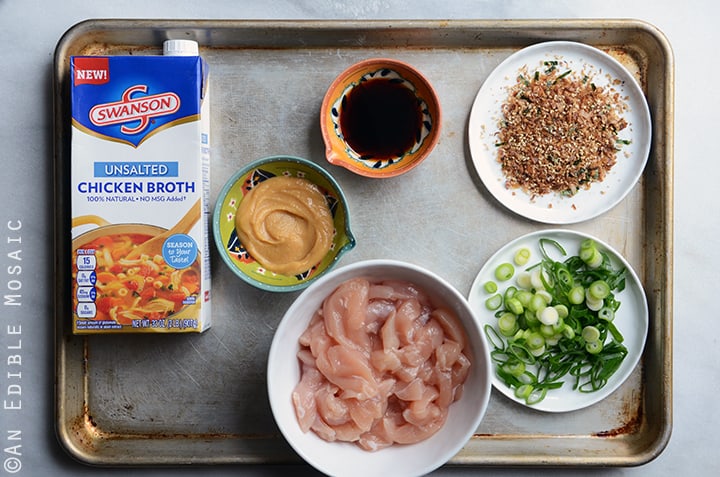 This soup features Swanson Unsalted Chicken Broth for a flavorful base and is accentuated with soy sauce, Japanese rice seasoning (I like the kind with bonito, sesame seeds, and seaweed), and light (white or yellow) miso paste. One of the great things about using unsalted broth in this recipe is that you can add other bold ingredients, such as soy sauce and miso paste, and the end result won't be overly salty.
There are minimal ingredients to prep here (just chicken, mushrooms, and a scallion) because this soup is all about the balanced flavor profile of the broth. It comes together quickly and easily enough for a weeknight meal, and you won't find a more comforting meal on a chilly evening.
Until Mike and I make it to Japan, we'll make do with Japanese-inspired dishes like this!
Easy Miso Chicken Soup
Prep time:
Cook time:
Total time:
Easy Miso Chicken Soup comes together in 30 minutes for a delicious weeknight dinner!
Ingredients
8 cups (two 32 oz cartons) Swanson® Unsalted Chicken Broth
2 tablespoons soy sauce, tamari sauce, or coconut aminos
2 tablespoons Japanese rice seasoning (see Note)
¼ teaspoon salt, or more to taste
1 lb (450 g) boneless, skinless chicken breast, thinly sliced
¼ lb (115 g) mushrooms, very thinly sliced (I used button mushrooms)
2 tablespoons light (white or yellow) miso paste
1 large scallion, green and white parts, thinly sliced
Instructions
Add the broth, soy sauce, rice seasoning, and salt to a medium-sized pot. Bring to a boil, and then add the chicken and mushrooms and bring back up to a boil.
Cover the pot, turn the heat down, and simmer until the chicken is fully cooked and the mushrooms are tender, about 8 to 10 minutes.
Turn off the heat and stir in the miso and scallion.
Serve.
Notes
Japanese Rice Seasoning: This is also called Katsuo Fumi Furikake; I used a blend containing bonito, sesame seeds, and seaweed that I found in the international aisle at my local grocery store.
Disclosure: I'm thrilled to partner with Swanson® as a brand ambassador. I received the Swanson® products that I used in this recipe for free, and I also received compensation for this post. I am happy for the opportunity to share brands that I believe in with my readers, and I hope you enjoy my recipe. As always, opinions stated are my own.