If you follow me on Instagram, you probably already know that we recently went on vacation to Thailand. What you don't know is that we mostly planned this trip for Mike, who is an avid tiger-lover, to get to see tigers up close and personal (more on that in a later post!).
But in all honesty, I think I came away from the vacation with a deeper love and respect for Thailand than even my husband did…
Forgetting for a moment that Thailand is breathtakingly gorgeous (because we all know that in the end beauty is only skin deep anyway).
And putting aside the fact that Thailand is rich in culture, history, and heritage.
Instead, just focus on the people for a minute; Thailand's beautiful people. Having spent a fair amount of time living in different areas of the Middle East, I thought Arab hospitality reigned supreme; what I realized during the week I was in Thailand, is that Arab hospitality has nothing on Thai hospitality. It was an amazing experience.
As someone from a very different part of the world, I discovered many aspects of Thai cultural etiquette and social norms that I wanted to share in case anyone else is planning a trip to Thailand.
Greeting People with a Wai
A "wai" is the act of bringing your hands together palm-to-palm to your chest and bending your head until your hands and nose touch, in a fluid, graceful movement. This gesture is used as the traditional greeting, but it can also be used as a way to show appreciation or an apology.
The thing about performing a wai that foreigners may not realize is that it is not just a greeting; it is simultaneously used to show respect in hierarchical Thai society in which the king, Buddist monks, and elders have the highest stature. When performing a wai, the person of lower status will initiate the wai and the person of higher status may respond with a less enthusiastic wai or with no wai at all.
As a traveler in Thailand, people in service will greet you with a wai; once they've done so, the polite thing to do is wai in return. However, it isn't recommended to initiate a wai; if you're of higher status and you initiate a wai to someone of lower status, it is an embarrassment for them.
Public Behavior
In Thailand, people typically don't shout or show their anger in public to avoid bringing shame or dishonor on their family. As a traveler and guest in their country, put on a smile and try to keep your cool even if you're upset. Whatever the situation might be, it is more likely that it will be worked out better (and in your favor) if you do so.
Also, public displays of affection – even as minor as holding hands – are not very frequently seen.
Public Attire
Thais in general take great care of their appearance; they avoid going out in public with body odor or looking sloppy or disheveled. Aside from at the beach, topless men and sleeveless shirts and very short skirts or shorts for women aren't common. It's considered more dignified to dress modestly. At a temple, the need to dress conservatively is even more so, as many have dress codes requiring covered shoulders and long pants.
Sacred and Taboo Parts of the Body (Head and Feet)
The head is sacred to Thais; do not touch someone else's head and try to avoid towering over others (for example, duck when you're passing seated people).
The feet are considered dirty and should not be used to point at objects, or put up onto furniture so that they're pointing at someone. Remember to take your shoes off when entering indoor living quarters, temples, and even some shops (if the shopkeeper requires you to remove your shoes before entering, he or she will let you know, but do not be offended if he does so).
I have a story showing how strongly Thais feel about feet being dirty. Mike and I were touring a spa and had to remove our shoes and don their slippers before going inside. Mike and I removed and stacked our flip-flops on the shelving provided for this purpose, and the Thai guide who we were with also removed her shoes. Mike grabbed her shoes and stacked them for her; she looked embarrassed and kept apologizing and performed several wai toward him. At that time, Mike hadn't known any better, but he could have spared her the embarrassment by letting her handle her own shoes.
Family Values
Elders are shown the utmost respect in Thai culture, but children and babies are doted on. Don't be surprised if your little ones get more attention than you!
Religion
Most Thais are Buddhist; temples can be found all over, and monks rank high in their society. As a guest in their country, you should try to avoid offending their religious sense. For example, before going to a temple be sure to dress appropriately (i.e., with covered shoulders and legs) and remove your shoes before going inside. Once inside a temple, talk in a hushed voice and treat their relics reverentially to show respect.
(Note that the observations I've shared here are based on my own personal experience, as well as information from the following sources: Thai Etiquette: Dos and Don'ts, Culture and Customs in Thailand; Showing Respect: The Wai Greeting, and Dos and Don'ts in Thailand: Showing Respect for Thai Religion and Culture.)
* * * * *
And now onto some of the things to do in Thailand! We stayed in Phuket (which is a large island) the entire time and never ran out of things to do…actually, we didn't have enough time to get in everything that we wanted!
Temples at Wat Chalong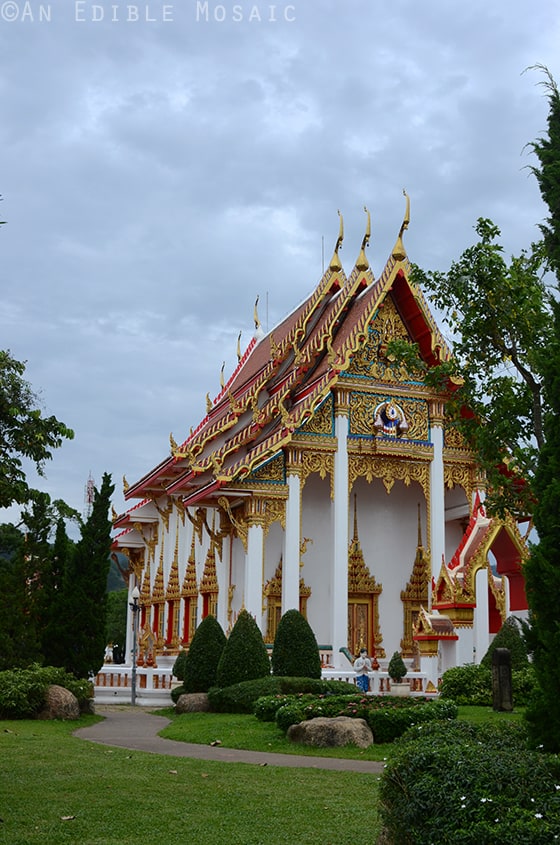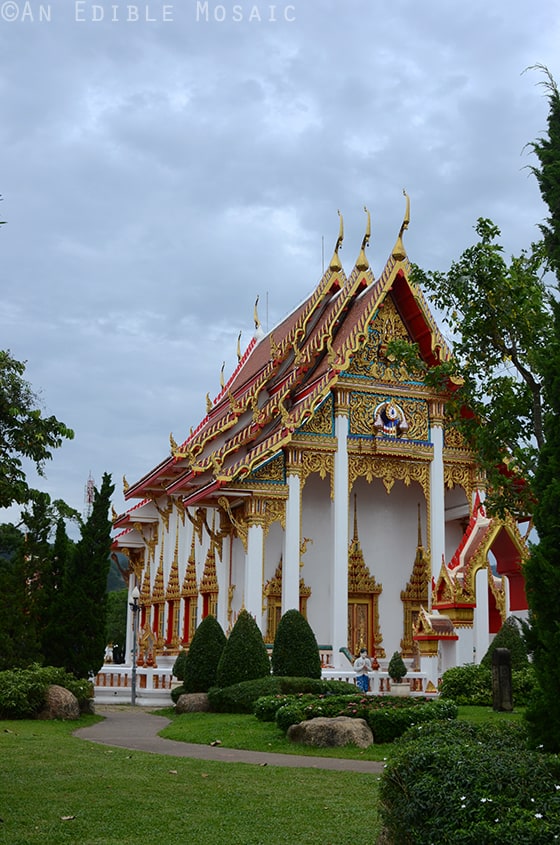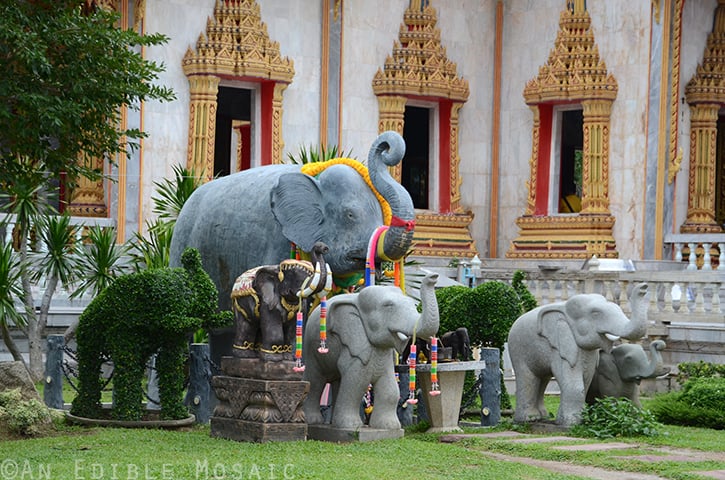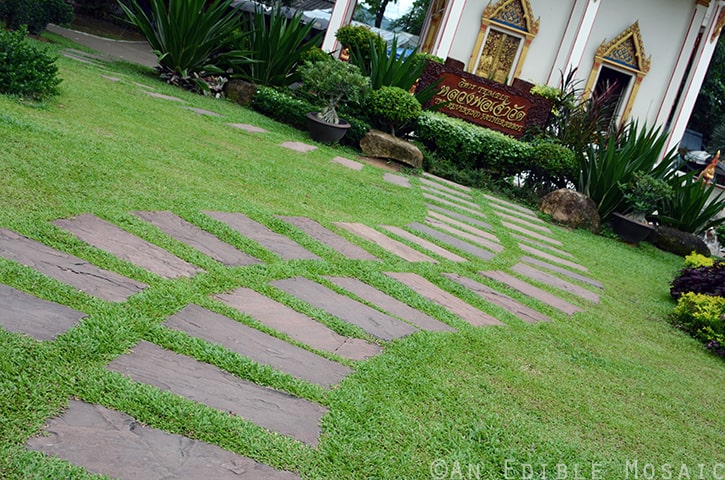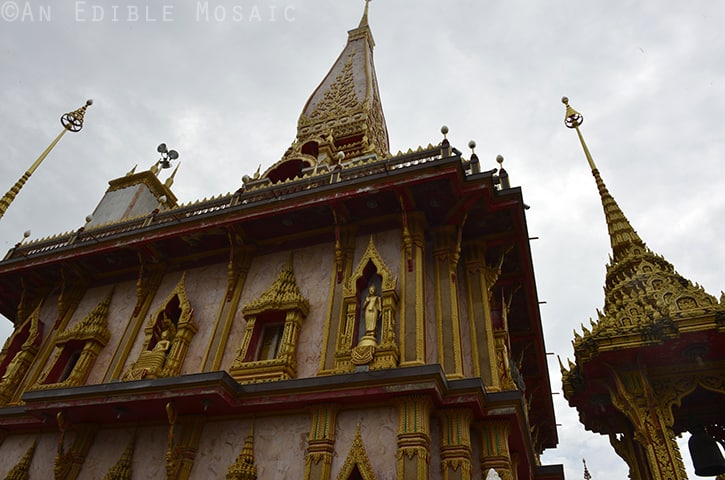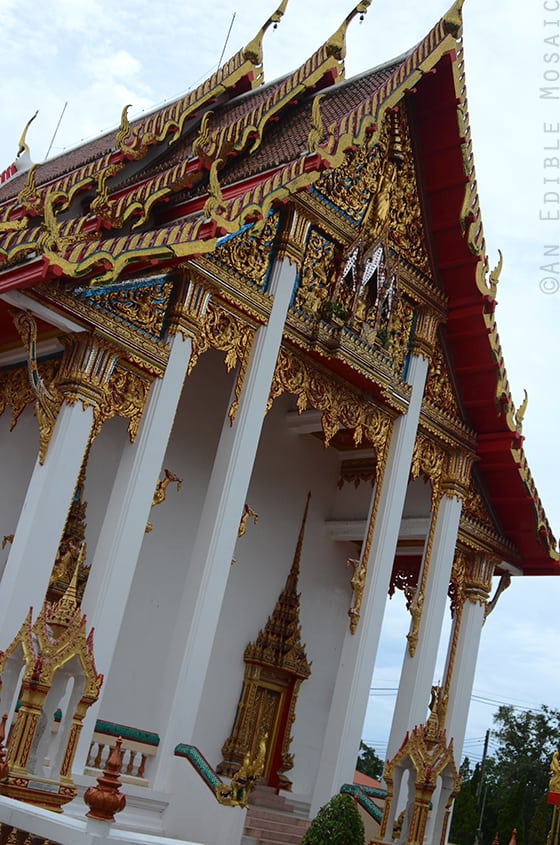 Patong Beach
Weekend Market
Local Food (I will be dedicating a full post to this later! Update: Here's my post on Street Food in Thailand!)
Tiger Kingdom (Another full post on this will be coming later as well! Update: Here's my post on Tiger Kingdom!)
Hotel (We stayed at the beautiful Thavorn Beach Village & Spa and I have so much to tell you about it; a full review will be coming in a separate post.)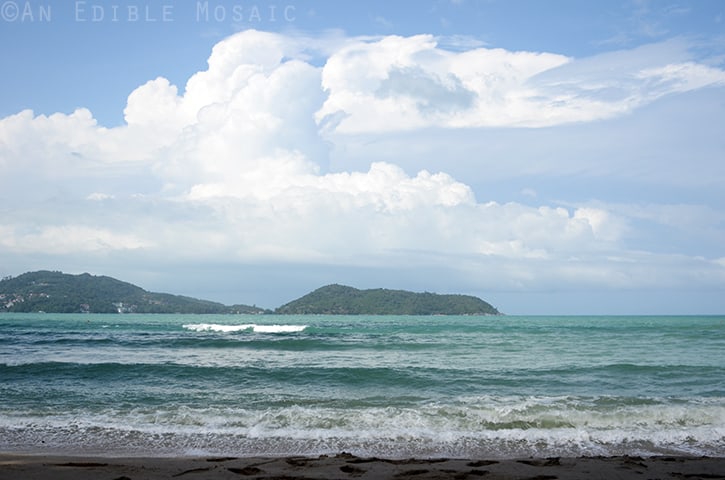 If you're planning a trip to Phuket and are looking for more things to do, here are just a few of the other things we would have liked to do in Phuket if we had more time:
Phang Nga Bay (Including James Bond Island)
Phi Phi Island
Khao Saam Haad (Karon Viewpoint)
Big Buddha
Old Phuket Town
Elephant Trekking
White Water Rafting
We had such an incredible time in Thailand and left not only planning our next trip there, but also with a deep respect for the Thai people and culture.
This post is just the tip of the iceberg when it comes to all I want to share with you from our trip to Thailand, so be on the lookout for more of our adventures coming soon.