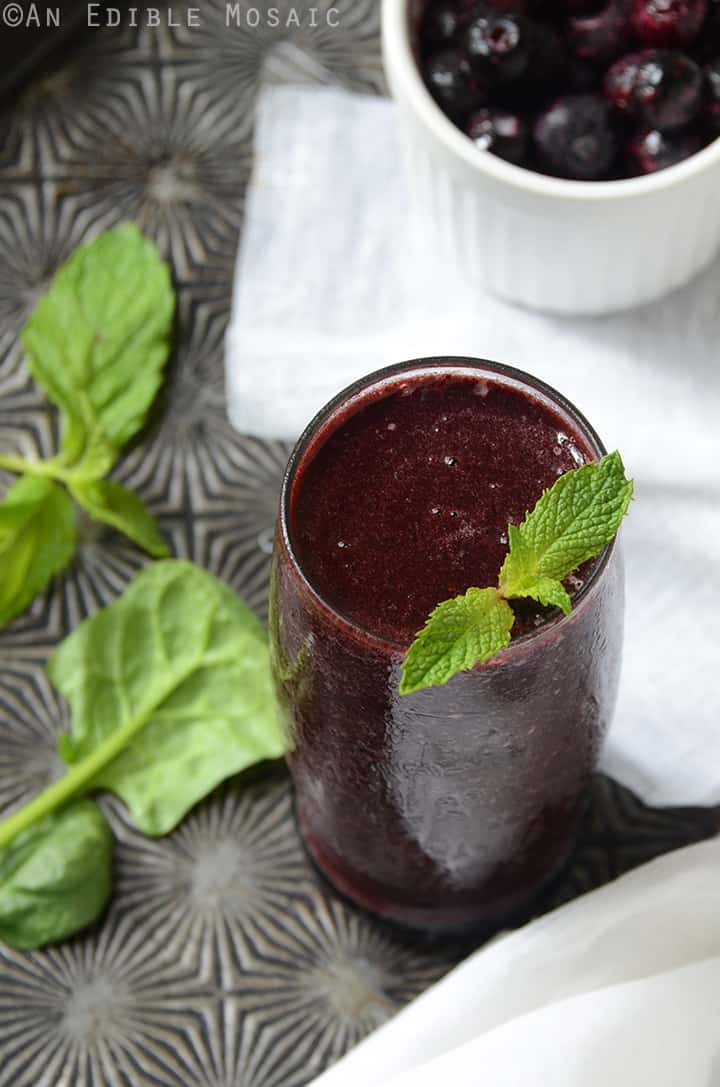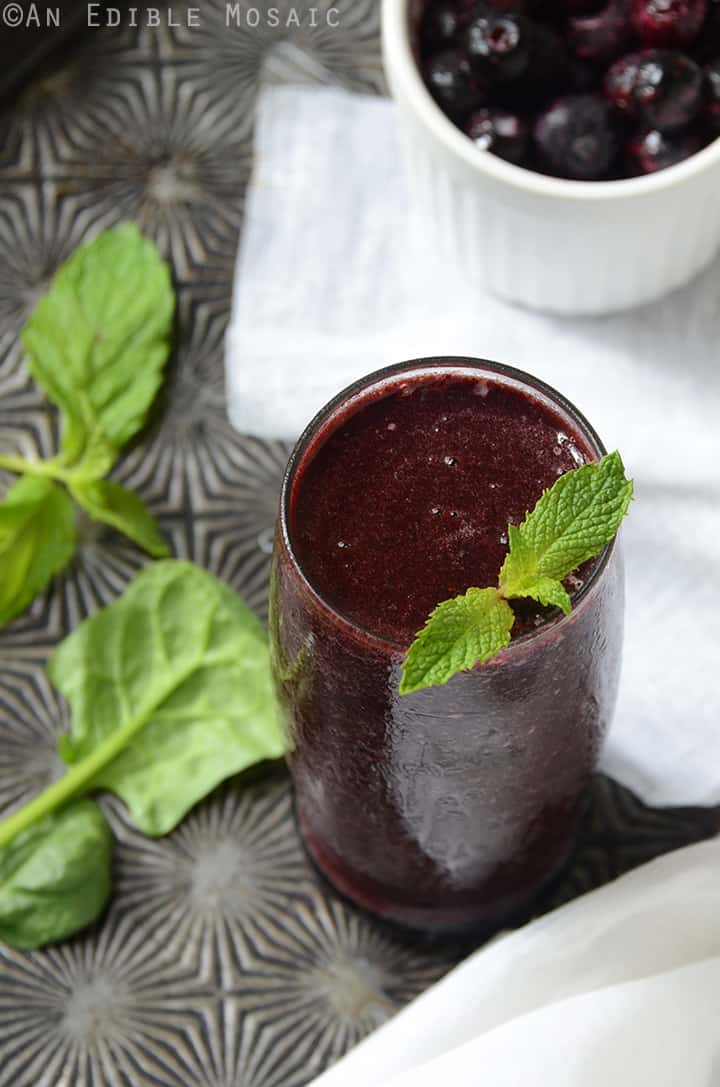 I'm the girl who eats soup in summer and ice cream in winter. (But maybe that's not so strange…scientists say a hot drink on a hot day can cool you down and ice cream can warm up the body because of its caloric content.)
Smoothies are my anomaly though; I enjoy them just as much in the dead of January as I do in the blazing heat of July.
A lot of people use smoothies as a tool either to get extra nutrition into a busy lifestyle, or to get picky eaters to eat more fruits and vegetables. But in addition to their health benefits, I enjoy the beauty of a nutritious smoothie with a well-crafted flavor profile (Alyssa and I developed a whole line of artisanal smoothies around this concept!).
This smoothie is all about the blueberry flavor. Earthbound Farm Organic Frozen Blueberries are perfect here for two reasons: 1) I find them to be sweeter than most fresh or frozen blueberries, and 2) they're already frozen so there's no need to add ice to the smoothie. And bonus, you know you're getting a quality product from farmers who care about their product, the environment and their farming practices.
A little bit of mint ads dimension here, but the surprise ingredient in this smoothie is a dash of super good-quality balsamic vinegar. It perks up the flavors and actually highlights the natural sweetness of blueberries, just like a touch of sea salt does. There's also a handful of Earthbound Farm Organic Baby Spinach in there, but that's just for the added nutritional oomph; you won't be able to see or taste it in the final product (but if seeing or tasting it doesn't bother you, go ahead and add up to 1 1/2 cups baby spinach – that's how I like mine!).
No matter what your reason for integrating smoothies into your lifestyle, you'll want to try this one! I can't think of a more energizing way to start the day.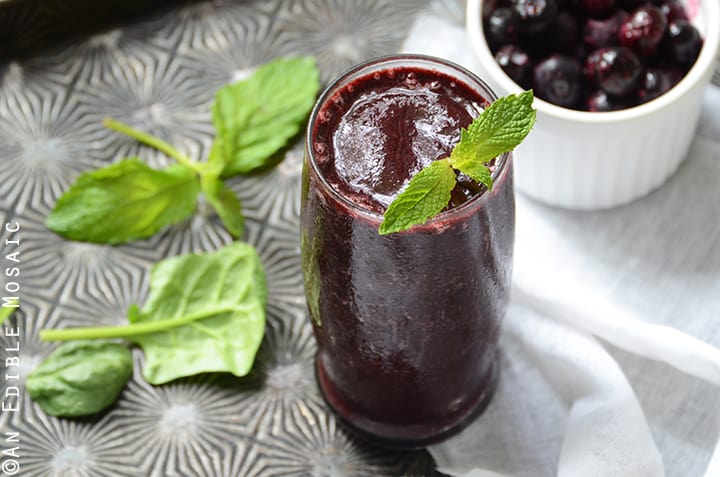 Minted Blueberry Balsamic Smoothie
This refreshing, antioxidant-rich smoothie is all about the blueberry flavor. Be open-minded and don't skip the vinegar and you'll see how it brightens the flavors!
Ingredients
½ cup (15 g) Earthbound Farm Organic Baby Spinach
1½ cups (210 g) Earthbound Farm Organic Frozen Blueberries
1 sprig fresh mint leaves (about 8 to 10 leaves)
½ teaspoon good-quality balsamic vinegar
1 pinch sea salt
1 teaspoon honey (optional; more or less to taste)
¾ cup (180 ml) water
Instructions
Add all ingredients to a blender in the order listed (so the spinach is at the bottom), and blend until smooth. Serve immediately.
Notes
Honey: Taste the smoothie before adding any honey because you might find the smoothie sweet enough without it!
Disclosure: I received the Earthbound Farm products that I used in this recipe for free, and I also received compensation for this post. I am happy for the opportunity to share brands that I believe in with my readers, and I hope you enjoy my recipe. As always, opinions stated are my own.