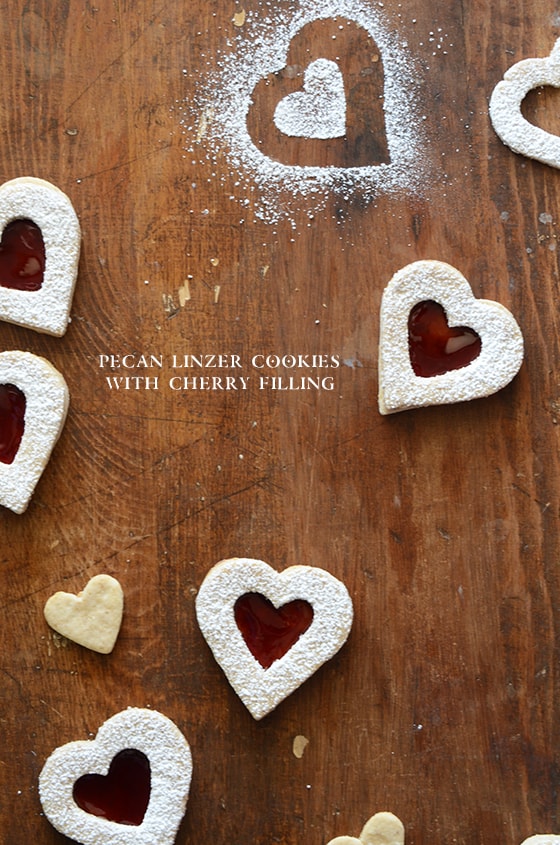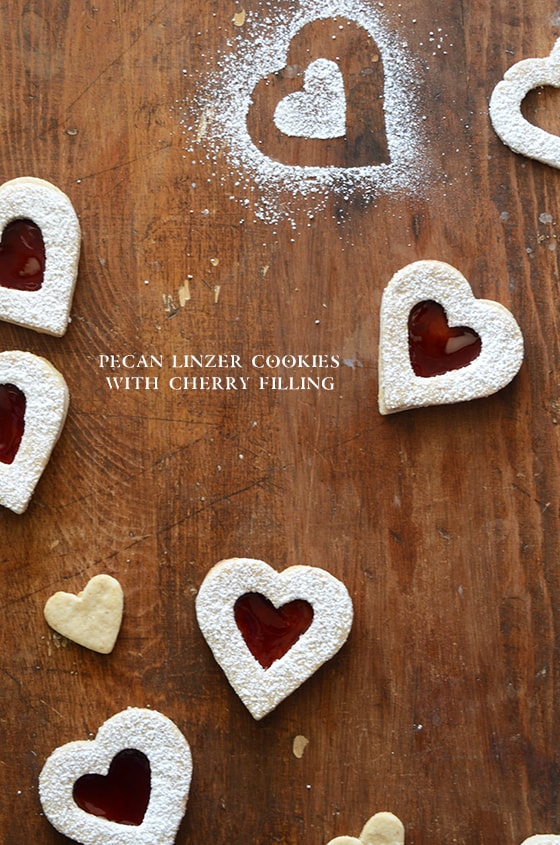 Does anyone else remember being in elementary school and literally spending days hunting around for the perfect Valentine's Day cards for your classmates?
Everyone used to have to give a card to everyone – boy or girl – no matter if we liked them or not.
(Which of course was good so that no one felt left out…but it left serious problems when it came to choosing the perfect card. It was a fine line between finding a pretty, flowery card for the girls without having it be too sappy and endearing for the boys. Ahhh, to have the problems of a fifth-grade girl again, lol.)
Instead of passing out paper valentines, I wish we had stuck with these pretty cookies. Heart-shaped and decked out in red and white, they're festively adorable. They're perfectly Valentine's Day-ish, but still completely appropriate for anyone and everyone in class (or at the office!). They're also easily customizable by writing each recipient's name on a cookie. If only Valentine's Day gift-giving had been this easy when I was in grade school. :)
Head over to my post on Culinary Covers for the full recipe for Pecan Linzer Cookies with Cherry Filling!