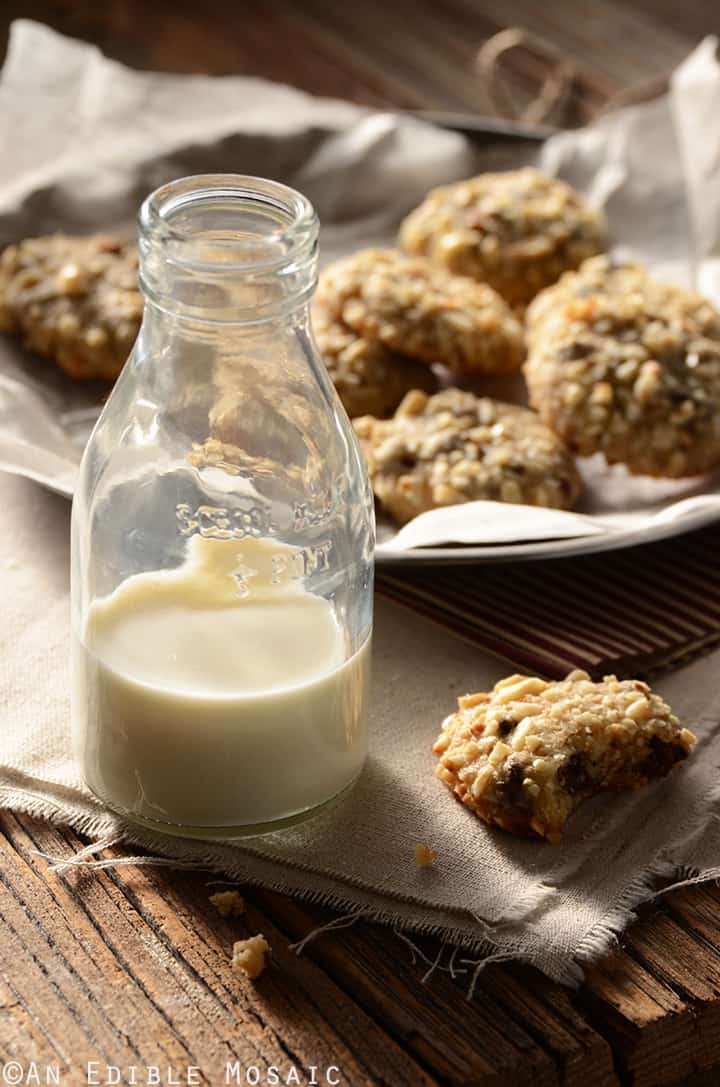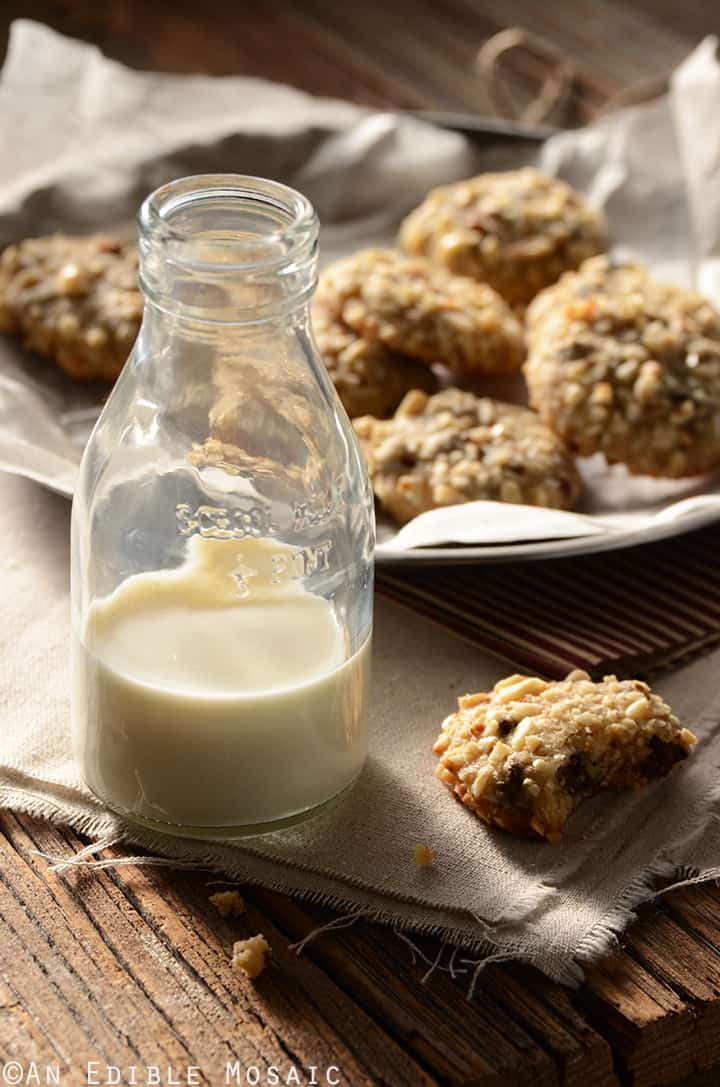 Mike and I have a friend here in Kuwait who doesn't like to eat.
I know what you're thinking. Wait…what?! Explain please, because I just don't understand.
Yup, it's true, he doesn't like to eat, toddler-style. As in, I guess I'll eat if I have to, but only when I really feel like it, and good luck getting me to try anything new.
Sigh. The challenges I have to face, lol.
At first I thought it as just my cooking that he didn't like (hey, it happens…I'm not too arrogant to admit that). So I made meals that I thought he'd be certain to like (Mike has known him since they were kids, so I have the inside track). One night it was M'sakhkhan, which is a beautiful Palestinian chicken dish with onion and sumac. For this dish, lots of onion is cooked down until soft in olive oil, and then spiced with sumac…the spiced onion is layered between lovely taboon bread and baked in the oven with chicken on top. Then once it's out of the oven, it gets a generous sprinkling of toasted nuts. If it's cooked right, the sides and bottom of the bread get crispy because of the oil, but the inside stays soft like stuffing. It is truly bliss. (By the way, if you're interested, the recipe for M'sakhkhan is in my cookbook.)
I snapped this photo of M'sakhkhan a while ago and shared it on my Instagram feed…sorry for the iPhone picture!
Anyway, as Mike and I, along with the eater-averse guy's wife (ok, we'll call him AH) sat at the dining table and devoured this meal (I could have sworn it was the best M'sakhkhan I ever made!), AH sat on the couch playing with his phone. And he literally said No way am I going to eat. Umm…ok.
So I brushed it off, thinking maybe he grew to not like M'sakhkhan as he got older, or maybe he had an upset stomach…or just a big lunch earlier that day!
Silly me.
A couple weeks later we invited him and his wife over for another of his supposed favorite meals, Shakriya (meat in yogurt sauce served with rice). Now, I know this dish might sound strange (or gross) if you didn't grow up eating it…but I have come to love it and I think it's delicious. Not to mention, AH's wife said it's one of his favs. I thought for sure he'd be all over it, and so did Mike, who made sure to remind AH of it three times before the day he was supposed to come over for dinner (and each time AH said that he was coming).
You won't believe what he did. (Well, maybe you can guess.)
He just didn't show up.
After Mike and I ate dinner (an hour late because we were waiting for him), Mike called him and AH said he had already eaten at home…and did you mention dinner at your house tonight?…and do you and Faith want to go out for coffee? My response: No, I do not want to go out for coffee with him! Mike's response: Sure, where do you want to meet? Oh geez.
I'm not all about formalities, but what happened to common courtesy?
Anyway, despite his lack of manners, I still (with great trepidation) make food for him…or at least serve him food that I've made. Like these cookies.
I was completely flabbergasted one evening when after having one of these cookies with his coffee, he reached for a second. I felt like shooing his hand away from the platter and telling him he couldn't have another cookie until after he had eaten supper. But I smiled and nudged the plate closer to him. After all, he's not my kid.
Make these cookies for your kids or loved ones…or for your Christmas cookie platter. They are sure to please the pickiest of eaters. :)
A quick note about the instant espresso powder, I use Medaglia D'Oro, and for the biggest savings I buy it in bulk on Amazon. It's also available in a 2 oz jar if you just want to try it out. Just a little bit of it adds another delicious level of flavor and complexity to baked goods!
Toasted Hazelnut Chocolate-Espresso Cookies
Prep time:
Cook time:
Total time:
Yield:
About 2½ to 3 dozen cookies
Ingredients
½ cup (110 g) light brown sugar, lightly packed
½ cup (115 g) unsalted butter, slightly softened
1 teaspoon pure vanilla extract
1 large egg
1¼ cups (160 g) all-purpose flour
1 teaspoon instant espresso powder
¼ teaspoon salt
½ cup (100 g) good quality semisweet chocolate chips, coarsely chopped
¾ cup (115 g) toasted hazelnuts, coarsely chopped
Instructions
Preheat oven to 350F; line 2 large baking sheets with parchment paper or silpat liners.
Cream together the sugar and butter in a large bowl; beat in the vanilla and egg until light and fluffy. Stir in the flour, espresso powder, and salt, and then the chopped chocolate chips.
Cover the dough with plastic wrap and refrigerate briefly until it's stiff enough to roll into balls, about 10 minutes.
Pour the chopped hazelnut into a shallow bowl. Use a 1 tablespoon-sized scoop to measure out the dough; roll the dough into balls and then roll them in the hazelnut to coat the outside. Slightly flatten the balls of dough and arrange the cookies about 1 inch apart on the prepared sheets.
Bake until the cookies are set and light golden on the bottom, about 10 to 12 minutes, rotating the trays once.
Disclosure: This post contains Amazon affiliate links to products I believe in, which means that even though it doesn't cost you anything extra, I will receive a small amount of money from the sale of these items, which helps me keep this site alive – thank you for helping to support An Edible Mosaic!