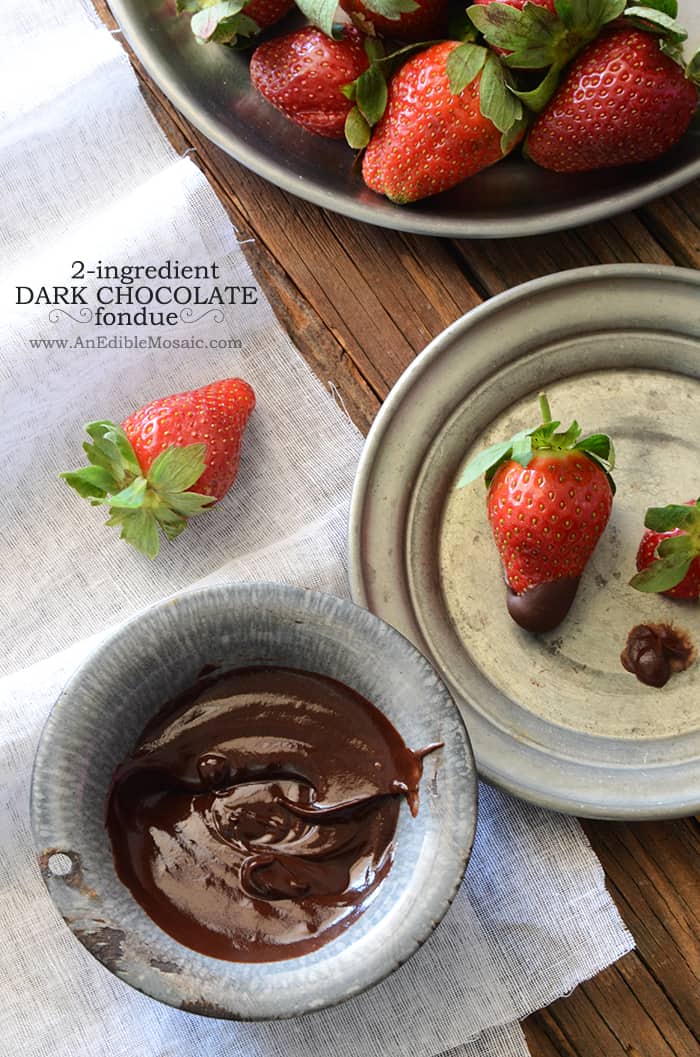 I know it's last-minute, but I got you a Valentine's Day gift.
(You knew I wouldn't forget about you, right?)
I think you'll forgive me for being fashionably late when you find out what it is.
Yeah, it's chocolate (after all, it is Valentine's!), but it has a few perks that your average chocolate recipe probably doesn't have.
Since it's Valentine's Day, you probably don't want to spend all night in the kitchen, and this healthy dessert is the perfect last-minute sweet treat. I don't know of many decadent desserts that come together this quickly and easily (two ingredients and two minutes are all it takes!), but result in something this delicious, decadent, and fun to eat with your sweetie. Of course you could just grab a chocolate bar and call it a night, but where's the fun in that? This is something that anyone can make and everyone will enjoy. Plus, it looks like it takes much more effort than it really does, which is sure to impress whoever you make it for.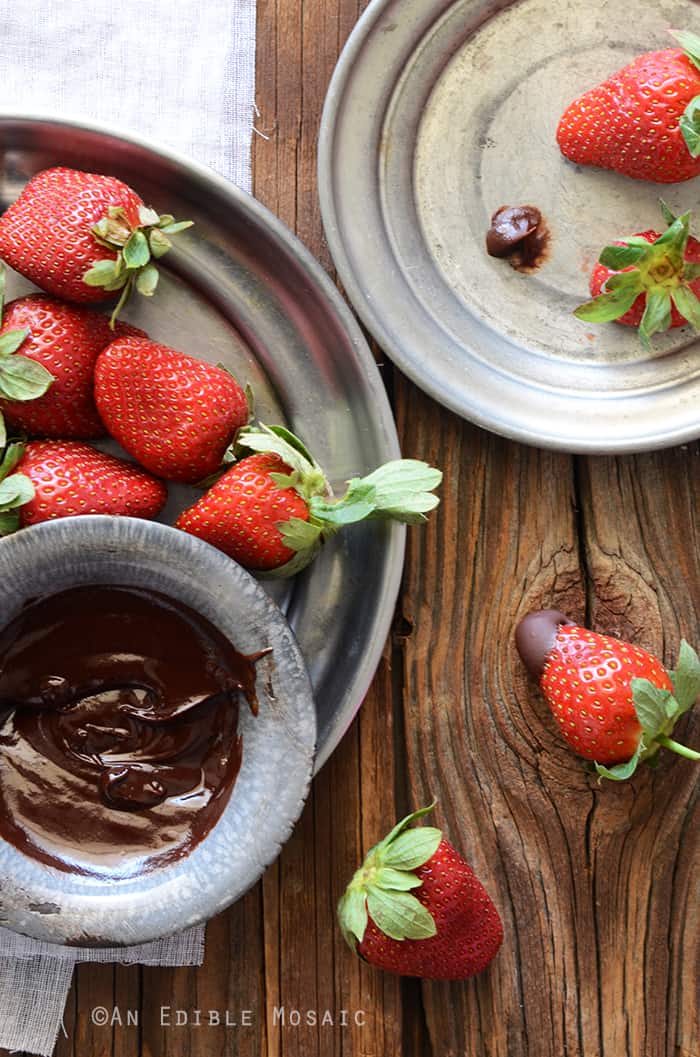 This recipe makes one serving so it's easy to adjust for however many people you're feeding. Serve it with your favorite fruit (strawberries are perfect for Valentine's Day, but sliced apples, pears, banana, and/or skewered blueberries are also great); marshmallows, brownie bites, cubed pound cake, or little cookies are also fun dippers.
This just goes to show that sometimes procrastination pays off. If I had thought about Valentine's Day sooner, I probably wouldn't have been so lazy creative in coming up with such a quick little gem of a recipe. And then where would I be on a random weeknight when nothing short of a super-quick-but-still-sort-of-healthy chocolate fix will do?
Ingredients
1 oz good-quality dark chocolate, broken into pieces (see Note)
1-2 tablespoons full-fat canned coconut milk
Instructions
Melt the chocolate in a microwave or double boiler.
Stir in the coconut milk until smooth and creamy, adding enough so that it reaches your desired consistency. (I like it with 1 tablespoon of coconut milk.)
Serve warm with fruit or other goodies of your choice for dipping.
Notes
Chocolate: To keep this paleo and vegan, use dairy-free, stevia-sweetened dark chocolate.
http://www.anediblemosaic.com/two-ingredient-dark-chocolate-fondue-paleo-2/