With these 10+ Perfect Desserts for the 4th of July (Or Any Summer Party!), there's truly something for everyone at your next summer gathering!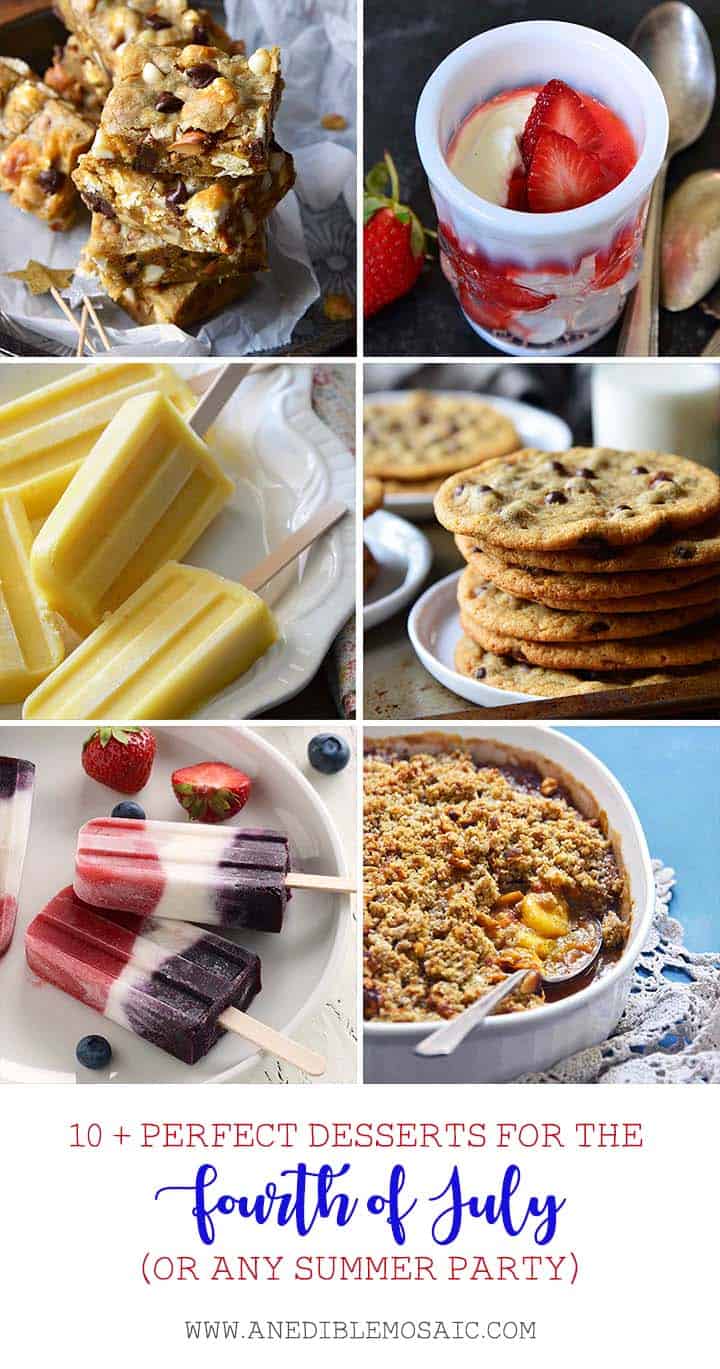 Summer parties are in full swing! At summer festivities we all know that the grill will be working overtime and there will be an abundance of side dishes (everything from pasta salad to potato salad, garden salad, and fruit salad), but let's talk for a minute about the fun part – dessert!
With everything from red, white, and blue treats, to brownies/blondies/cookies, no-bake cheesecake, and popsicles to cool down with, there's something for everyone. Some of these treats are low-carb (hello, Easy Sugar Free Turtle Cheesecake Dip), and some are mostly fruit (like my Vanilla Pineapple Popsicles), so you have plenty of options if you want to keep things on the healthier side.
What's part of your summer dessert buffet?
All decked out in red, white, and blue, these parfaits are as festive as they are delicious! This recipe uses goat cheese for a slight tang to balance the sweetness, which makes them unique.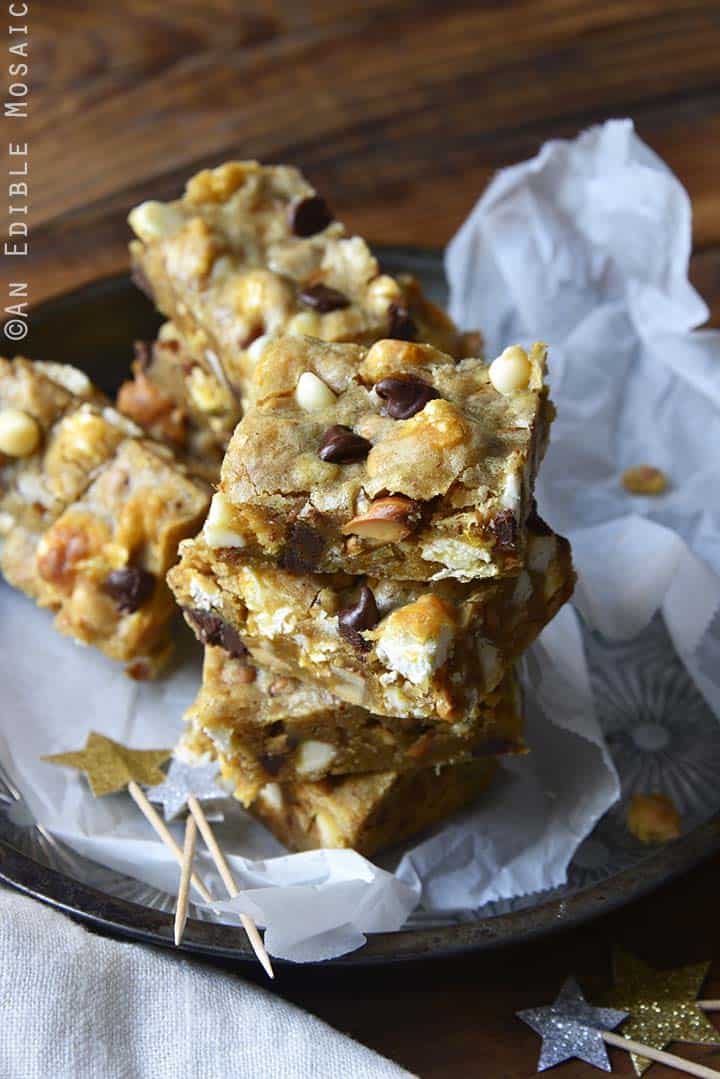 These squares are loaded with the treats we enjoy at a baseball game (like caramel corn and salted peanuts), all packed into the gooey deliciousness that everyone loves about a blondie.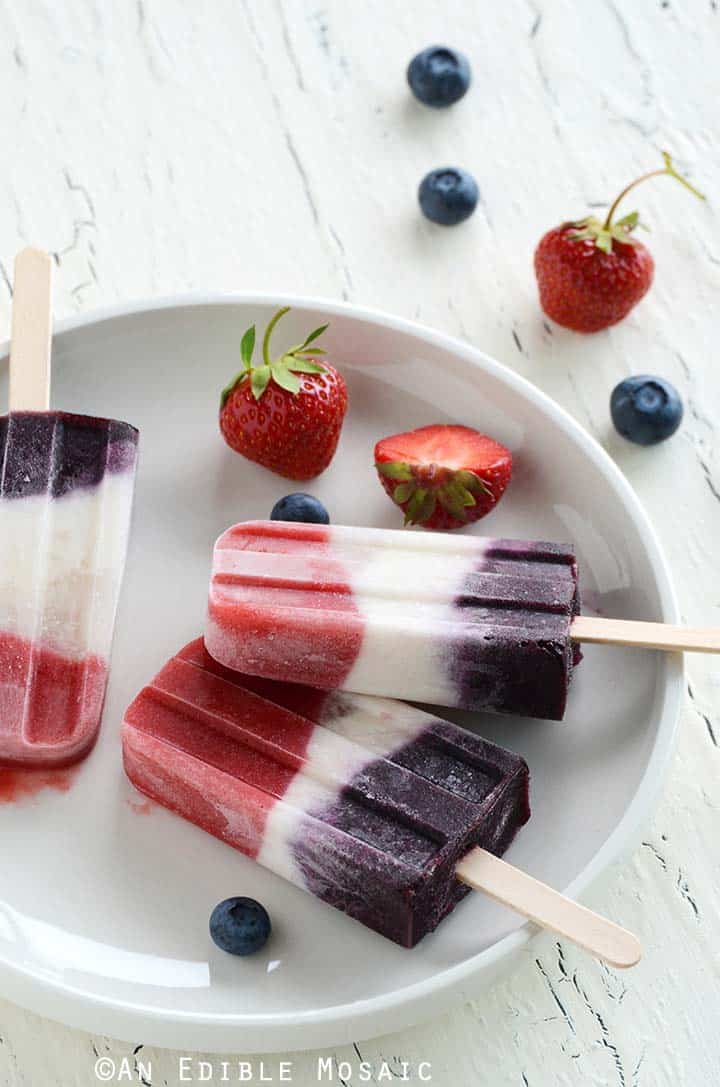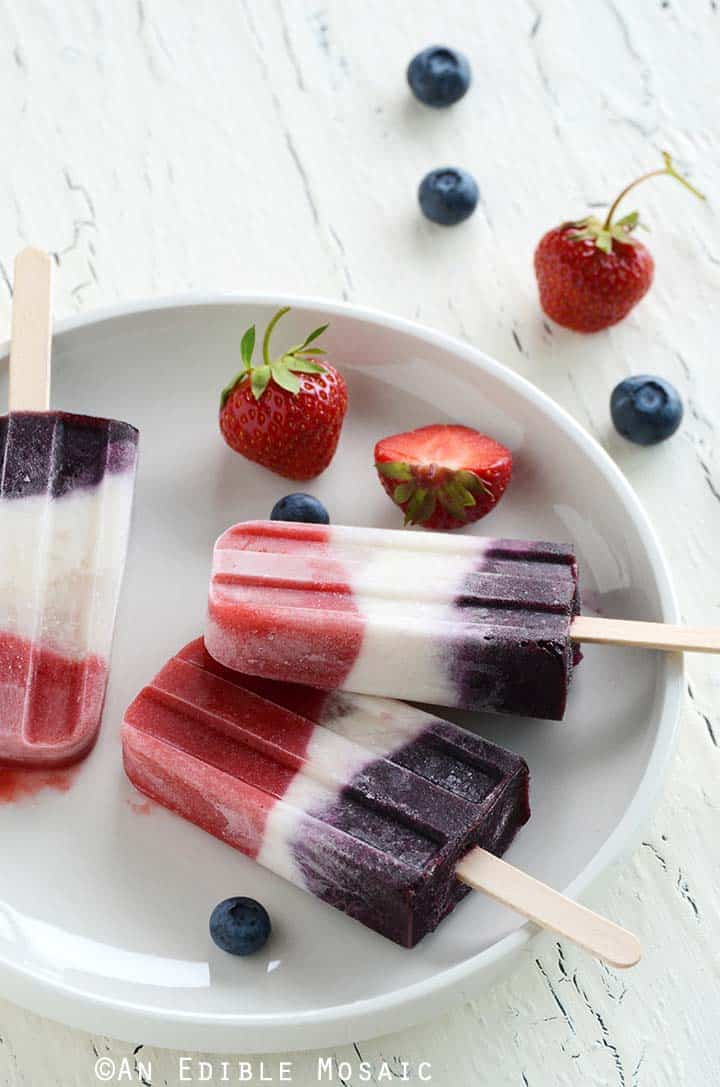 In addition to sporting patriotic colors perfect for the 4th of July, these pops are great if you want to have a healthier option on hand! They're loaded with fruit and don't have any added sugar.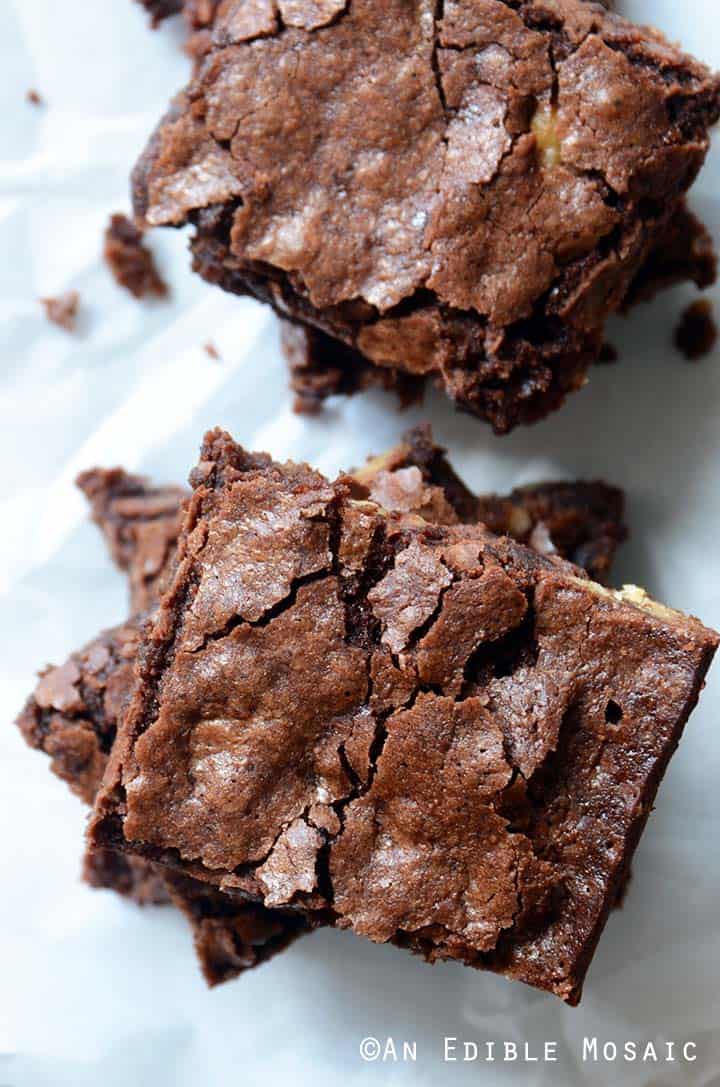 If you're a fan of that gorgeous crackle top and chewy texture, these are the brownies for you! You'll never want to use a boxed mix again.
These deliciously crisp cookies bake up easy! They have malted milk powder baked right in, and they're studded with little balls of chocolate; sort-of like inside out Whoppers candy.
Remember those chocolate-coated caramel pecan candies? I made that same flavor profile into a dip that you can serve with apple slices, graham crackers, vanilla wafers, or even regular crackers (I love that sweet/salty combo!). Oh, and this one is also low-carb!
This refreshing treat is just three simple ingredients; when your pineapple is as sweet as honey, you literally don't need to add any sweetener at all! Of course, if your pineapple isn't quite as sweet, add sweetener to taste before freezing (you could go with honey, maple syrup, agave nectar, or simple syrup here).
One of my favorite things about summer is cherry season! You can use store-bought or homemade cherry pie filling to make these delicious gluten-free bars.
When peaches are in season there's nothing better. So sweet, juicy, and intensely flavored, and perfect for making into things like crisp, crumble, and pie. This oat crisp is a celebration of peaches, with a hint of warm spices and a touch of maple and vanilla.
We all love a good no-bake cheesecake recipe in the summer. This mousse is rich and creamy and balanced perfectly with an easy (no-cook!) strawberry sauce. Add a few fresh blueberries on top for a red, white, and blue treat. This little gem of a recipe also happens to be low-carb and keto-friendly! (For a version with fresh blueberry sauce instead of strawberry sauce, head over to my recipe for No-Bake Vanilla Cheesecake Mousse with Fresh Blueberry Sauce on The Keto Queens.)
Other Summer Dessert Inspiration: