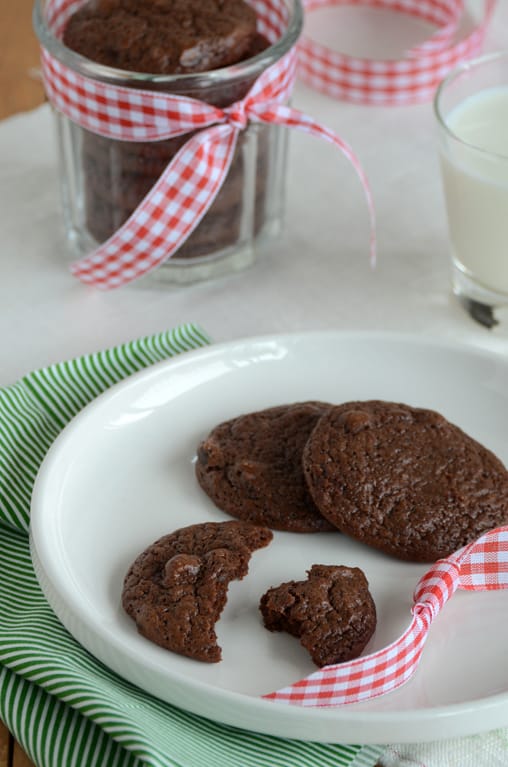 Mmm, chewy, fudgy, chocolaty cookies…with whole coffee beans! The idea for these cookies came to me out of the blue; I mentioned chocolate covered coffee beans in this post and since then couldn't get them out of my head. Instead of making them, I decided to turn the idea into a cookie…because really, you can't have too many cookie recipes this time of year. ;)
A Word of Caution: These cookies provide a nice little jolt of caffeine so be mindful about what time of day you're eating them!
A Second Word of Caution & A Note on the Whole Coffee Beans: You can use any good quality roasted whole coffee beans you like in this recipe. Using whole beans not only gives these cookies a nice coffee flavor, but also adds a nice crunch – but be sure to warn people that there are whole coffee beans in them so they don't chip a tooth! If you prefer, you can add 1 to 2 teaspoons of powdered instant coffee for a similar flavor effect without the crunch or risk for an emergency visit to the dentist. ;)
Who knew cookies needed two words of caution?! Lol!
A Note on the Bake Time: These cookies have a great chewy texture if they're cooked perfectly, but be careful not to over-bake them or they'll be cakey; I like to err on the side of a little doughy rather than cakey.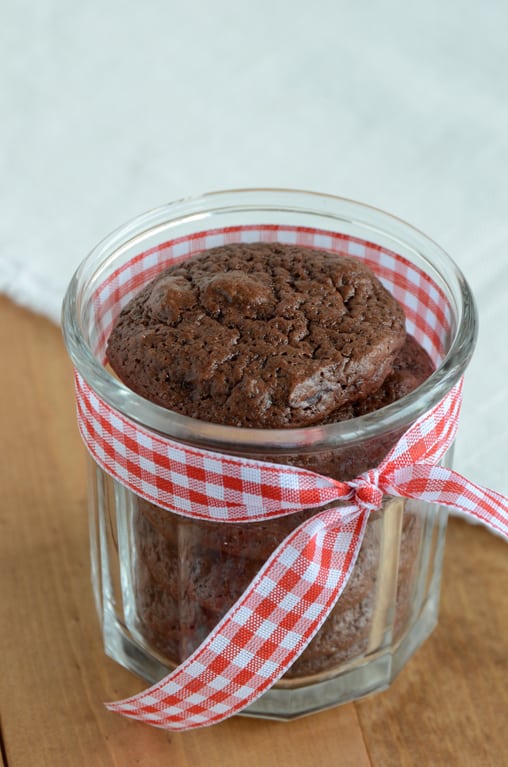 Chocolate Coffee Bean Cookies
Yields 3 dozen cookies
1/2 cup unsalted butter, room temperature
8 oz sour cream
1 large egg
1 teaspoon pure vanilla extract
1 cup white sugar
1/2 cup brown sugar, lightly packed
2 cups all-purpose flour
1/2 cup unsweetened cocoa powder
1/2 teaspoon baking soda
1/4 teaspoon salt
1 (3.5 oz) good quality dark chocolate bar, chopped
1/4 cup good quality roasted whole coffee beans
Preheat oven to 350F; line 2 large baking sheets with parchment paper or silpat liners.
Use a handheld electric mixer to beat together the butter, sour cream, egg, vanilla, white sugar, and brown sugar until smooth and creamy. Whisk together the flour, cocoa powder, baking soda, and salt in a medium bowl. Use a wooden spoon to gradually stir the dry ingredients into the wet. Fold in the chopped chocolate and coffee beans. Cover the dough and put it in the freezer to stiffen a little, about 10 minutes.
Use a 1 1/2 tablespoon measure to scoop out the dough into balls onto the prepared baking sheets about 2 inches apart. Bake until the edges are set and the tops don't feel sticky, about 12 minutes. Cool completely on the trays before removing.