Mango Meyer Lemon Margarita Mocktails are the perfect family-friendly non-alcoholic drink for a party!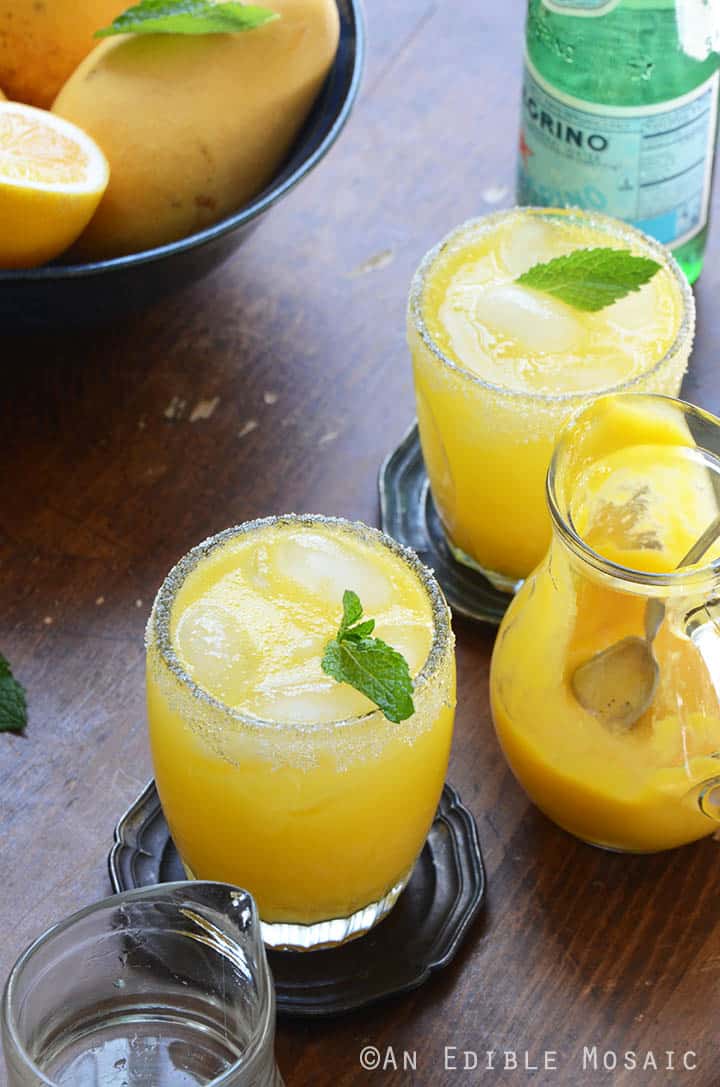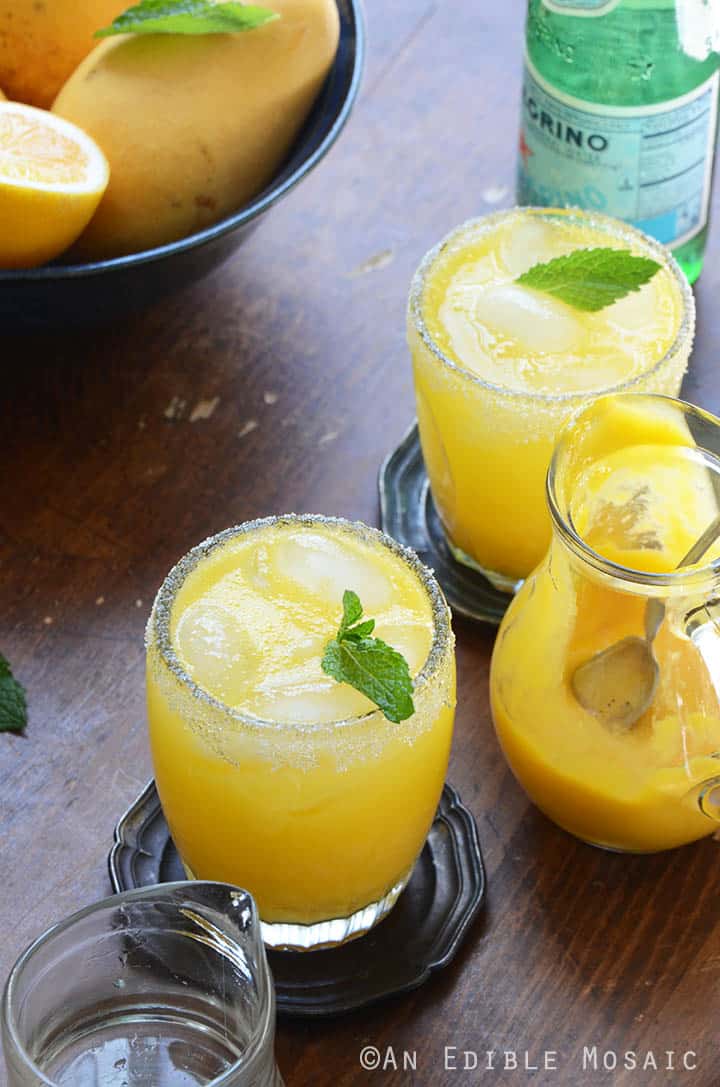 Just because I don't drink alcohol doesn't mean I'm not into cutsie little drinks. In fact, if the Shirley Temple wasn't over-the-top sweet and entirely sugar-laden, it would probably be my drink of choice at restaurants.
But really, a delicious little mocktail is super easy to whip up, plus homemade tastes better and is healthier than most things you'd order out. You can use the freshest fruit instead of concentrate, and of course you can control how much or how little sugar gets added.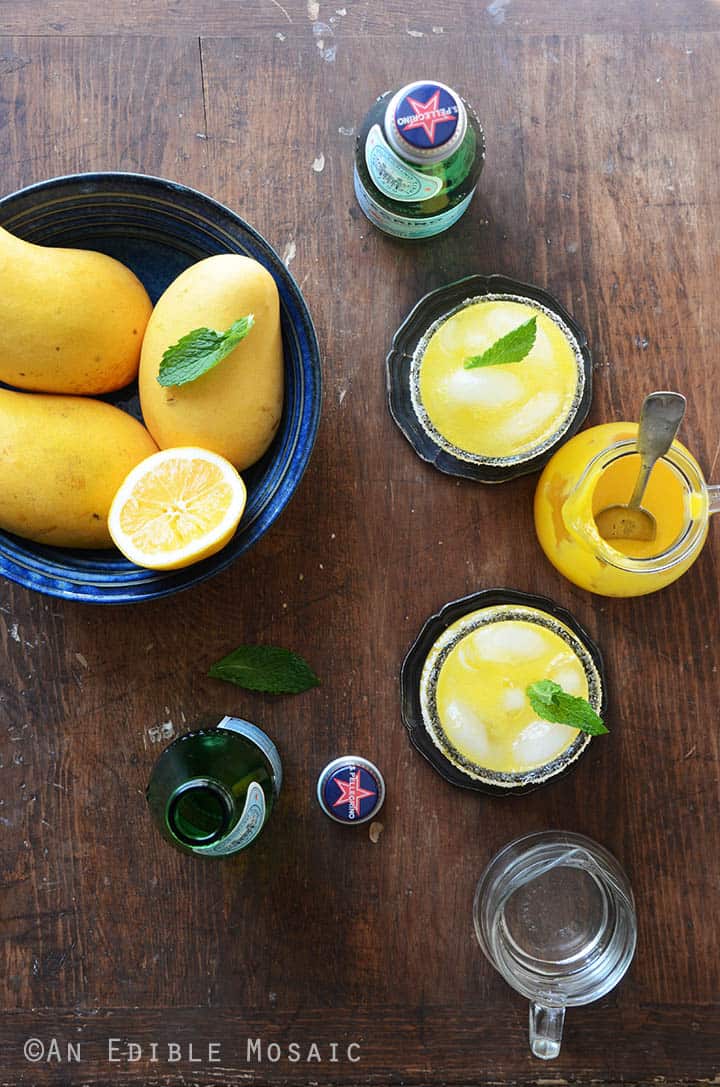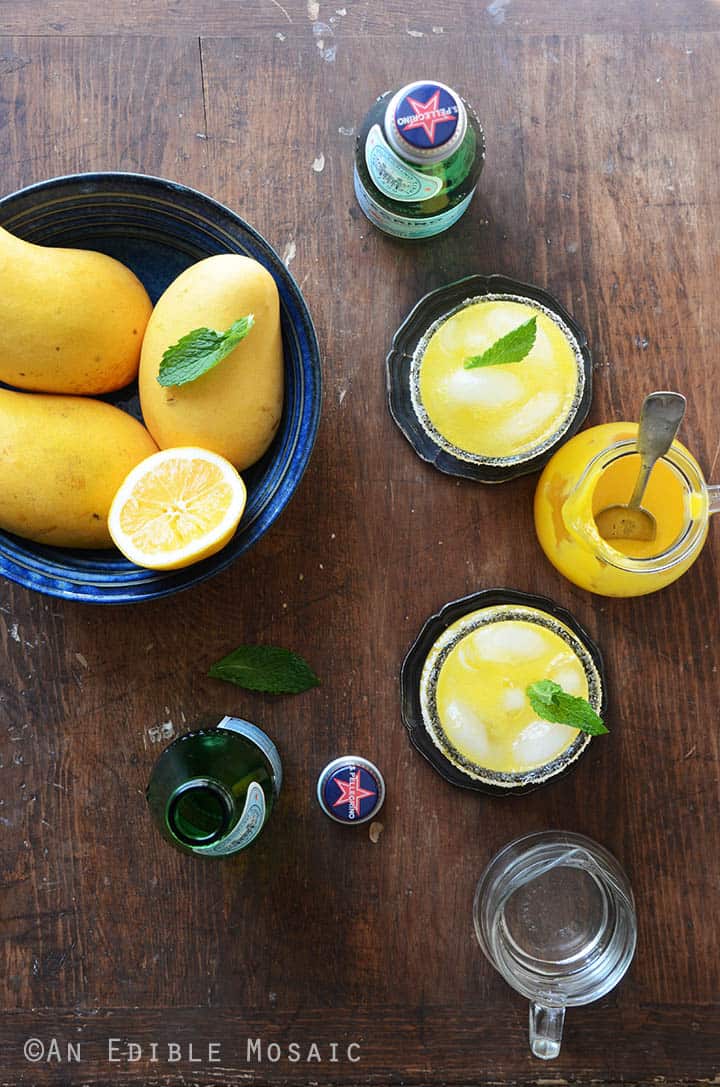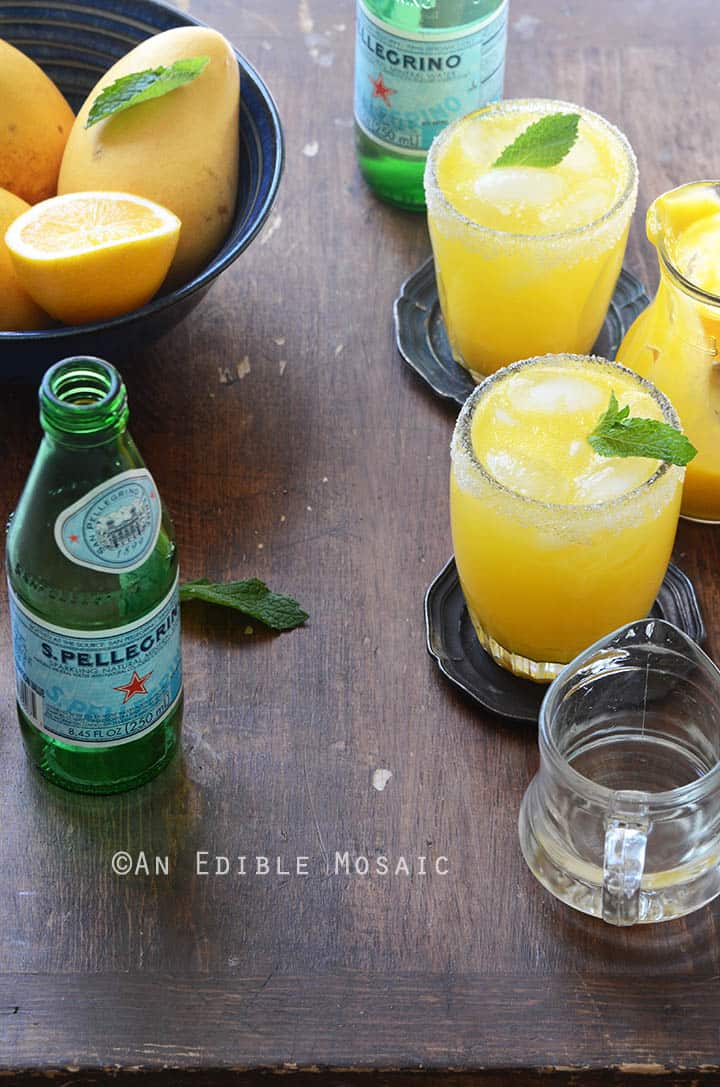 Not long ago, the lovely Kate (the talented lady behind the blog ¡Hola! Jalapeño) emailed me asking if I'd like to participate in Margarita Week in honor of Cinco de Mayo. She assured me that non-alcoholic beverages are very much welcome, and with that, I was all in.
A regular (cocktail) margarita typically features tequila and a punch of fresh lime and sometimes simple syrup, served over ice in a pretty salt-rimmed glass. I kept the bright citrus flavor here, but replaced lime with Meyer lemon, and also added fresh mango puree along with bubbly water and a little bit of simple syrup to sweeten it up. Instead of salt, I sugared the rims of the glasses and served these mocktails over ice with a sprig of mint for garnish. Delicious, fun, and festive, right? It's a total family-pleaser.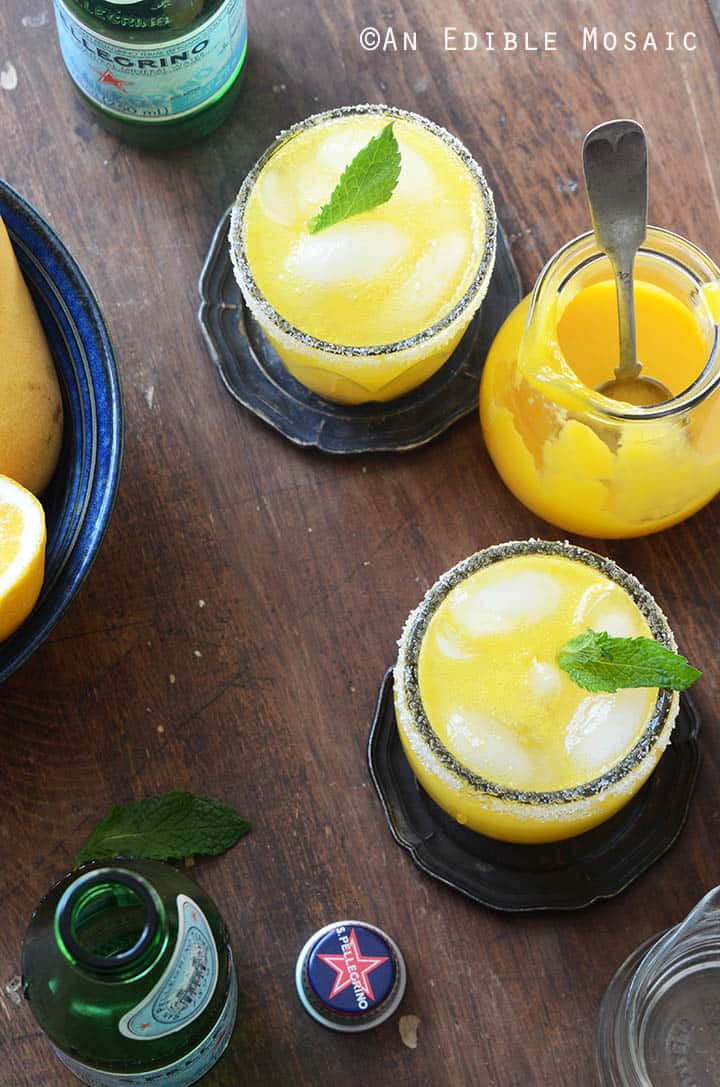 Happy Cinco de Mayo tomorrow!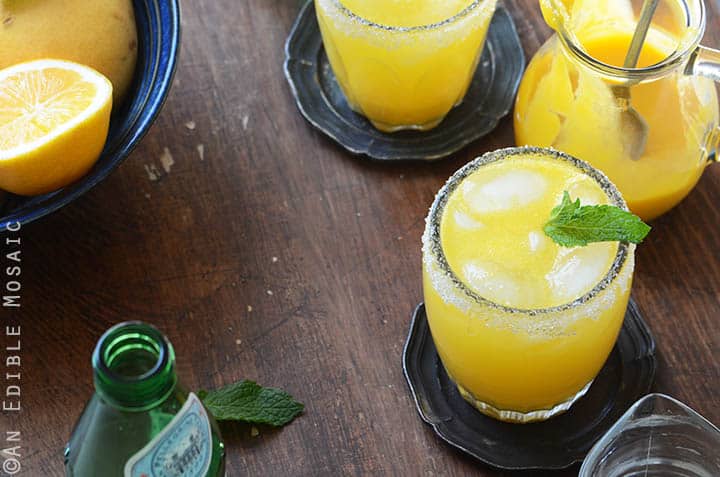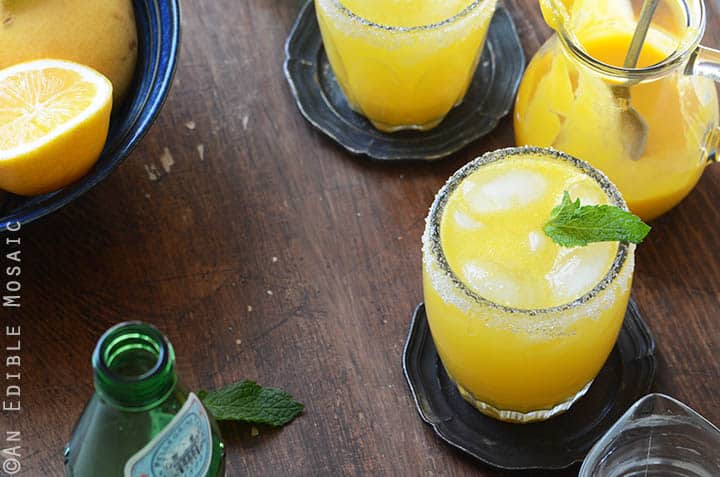 Mango Meyer Lemon Margarita Mocktails
Mango Meyer Lemon Margarita Mocktails are the perfect family-friendly non-alcoholic drink for a party!
Ingredients
6 tablespoons fresh mango puree (see Note)
3 to 4 tablespoons simple syrup, more or less to taste (see Note)
2 tablespoons fresh Meyer lemon juice
16 oz (500 ml) sparkling water (I used San Pellegrino)
For sugaring the rims of the glasses:
1 Meyer lemon wedge
Coarse sugar
Other:
Ice cubes
Fresh sprigs of mint, for garnish
Instructions
Whisk together the mango puree, simple syrup, and lemon juice in a large pitcher. Briefly stir in the water, being careful not to over-stir and lose all the carbonation.
To sugar the rims of the glasses, rub a lemon wedge along the rim of each glass and then dip it into coarse sugar.
Put a few ice cubes in each glass, pour in the drink, and garnish each with a mint sprig.
Serve immediately.
Notes
Fresh Mango Puree: To make this, peel and cut a fresh mango (you will probably need 1 mango for this recipe), and then puree it until smooth in a blender or food processor. If you have leftover mango puree, use it as a topping for yogurt, oatmeal, ice cream, pancakes, etc.

Simple Syrup: This is just a 1:1 ratio of sugar and water that's been heated to fully dissolve the sugar. To make enough for this recipe, add 4 tablespoons of sugar and 4 tablespoons of water to a small saucepan; bring it to a boil, and then turn the heat down and simmer until the sugar is fully dissolved, about 30 seconds. Cool to room temperature before using.