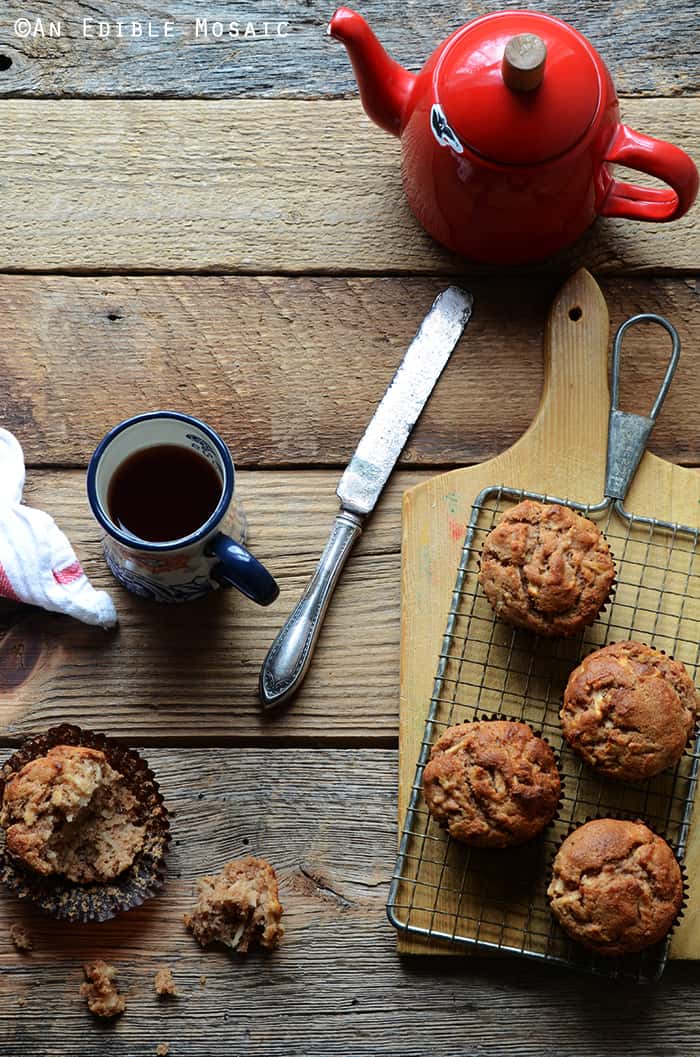 When Mike and I lived in Buffalo, we had the best neighbor ever. (She really was the sweetest, most amazing lady; she's the one I talked about when I mentioned our ant problem one summer.)
Being a bit older, she was old-school in a lot of ways.
She believed in the value of hard work (I can't even count how many times I saw her shoveling snow off other peoples' cars!), bringing festively decorated plates of traditional Italian cookies to her neighbors for the holidays, and taking your shoes off when you go into someone else's home. (All of which was very much appreciated!)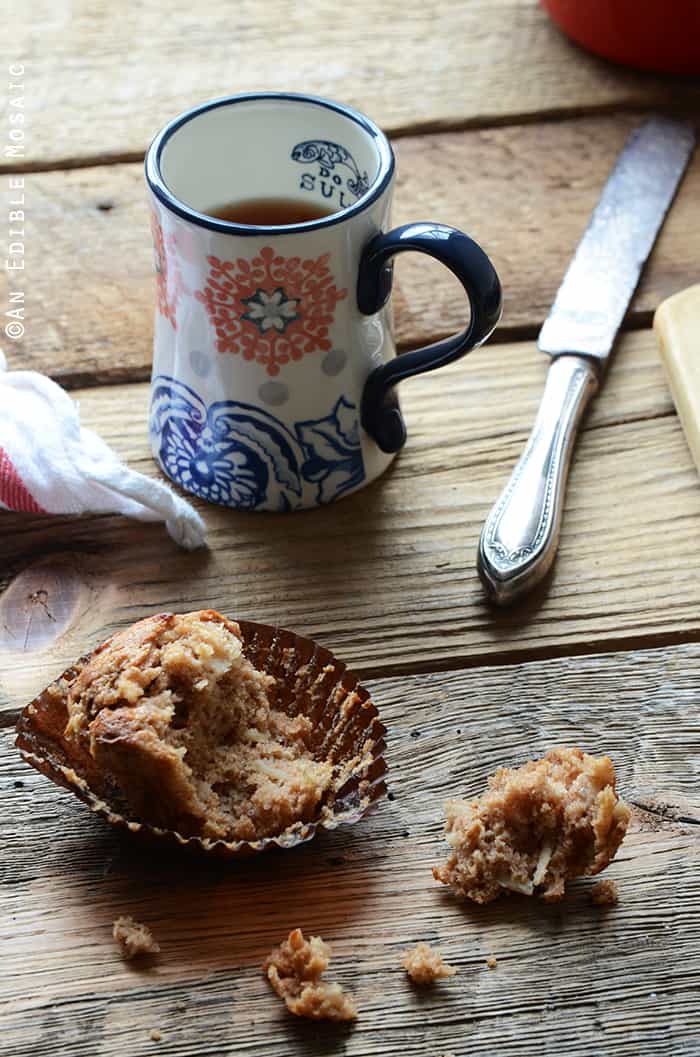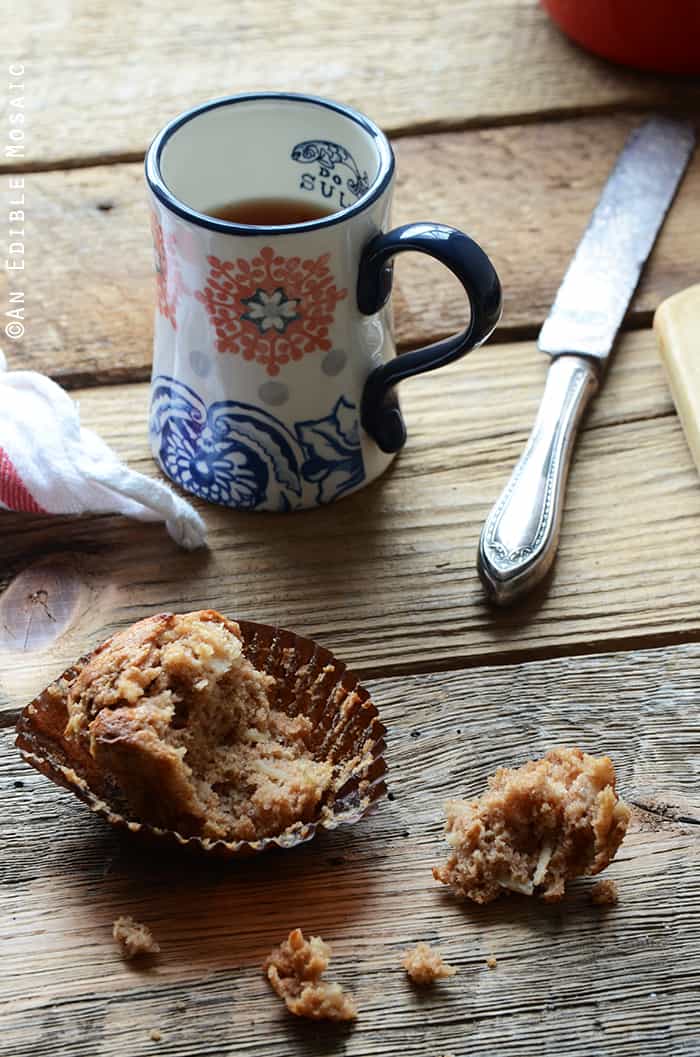 One afternoon I popped by her place to drop something off and she invited me in. Always the hostess, she offered me a beverage; not wanting to be rude, I accepted. Deep in conversation (she always had the best gossip so conversations with her were quite interesting), she reached into her fridge and pulled out a jug of milk. She opened it, sniffed, and then squealed and laughed, saying that wasn't the right milk – that was the spoiled stuff she saved for making muffins!
At that point I had to pause the conversation because using sour milk to make muffins was a completely novel idea to me. She explained that she never threw spoiled milk away, but instead always saved it for baking. (I don't know for sure, but I think that sounds like remnants of the Great Depression – or maybe this kind of frugality/repurposing has been going on long before then?!). And she said that she never got sick off them or knew anyone who did (because you know I had to ask).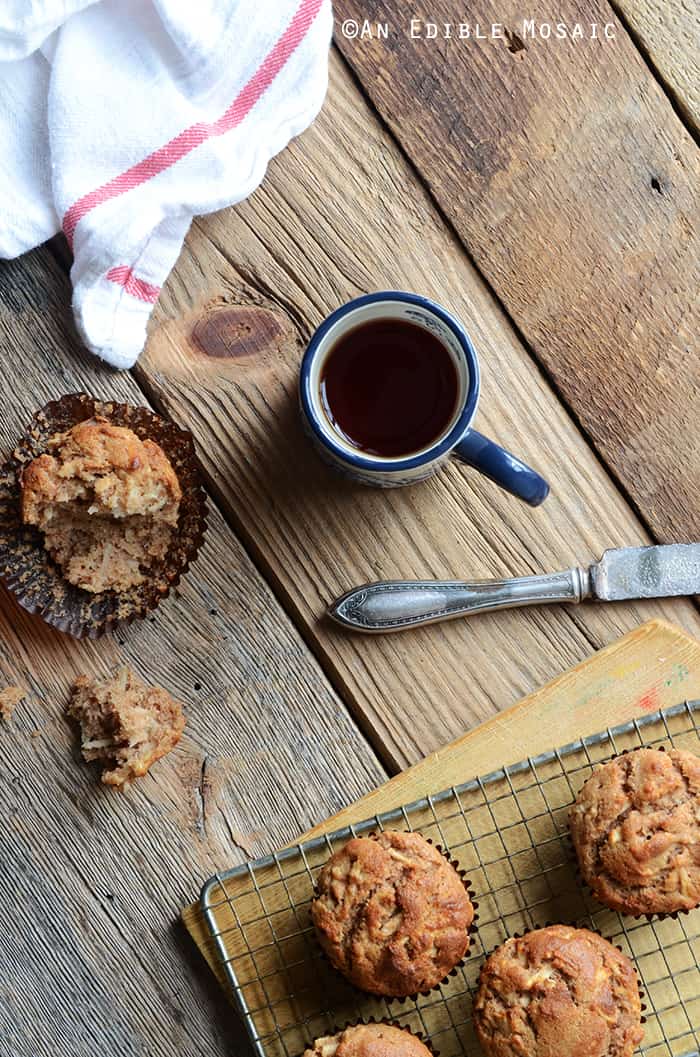 That was at least two years ago, and I haven't thought about spoiled milk muffins for a very long time. That is, until recently when I found myself with a nearly full gallon of sour milk sitting in the back of my fridge when we got home from vacation.
Muffins immediately came to mind and I thought why not give it a go?
I did some experimenting, and these Whole Wheat Sour Milk Apple Cinnamon Muffins were the result. First things first, no one got sick off them (so yay for that!). But full disclosure here, they were so good my mom told me I need to start keeping a jug of sour milk in the fridge for anytime I want to make muffins. (I did not see that one coming.)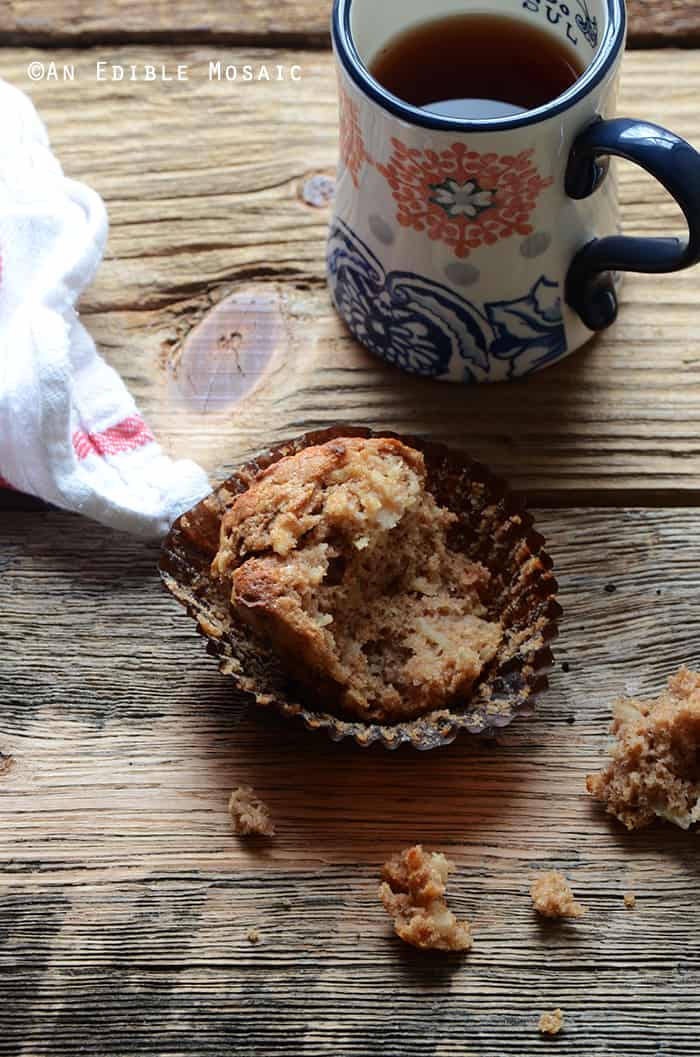 I did a little research and according to Global Post, sour milk is commonly used in baked goods because it helps prevent them from being dense and tough. It also imparts a pleasant tang, similar to buttermilk or yogurt used in baking; and the heat during baking kills harmful bacteria that can cause food poisoning. Of course if you're squeamish about using sour milk, in this recipe you can substitute buttermilk or regular milk that's been curdled with a splash of lemon juice or vinegar.
Light and tender-crumbed and sweetly aromatic of cinnamon, these muffins are nothing short of spectacular.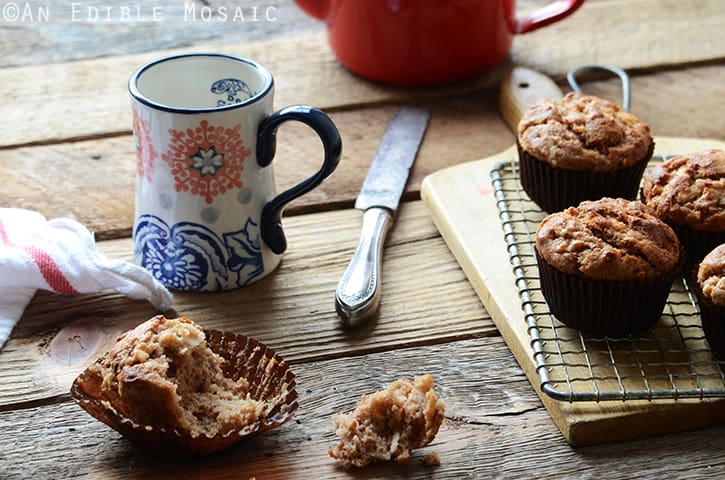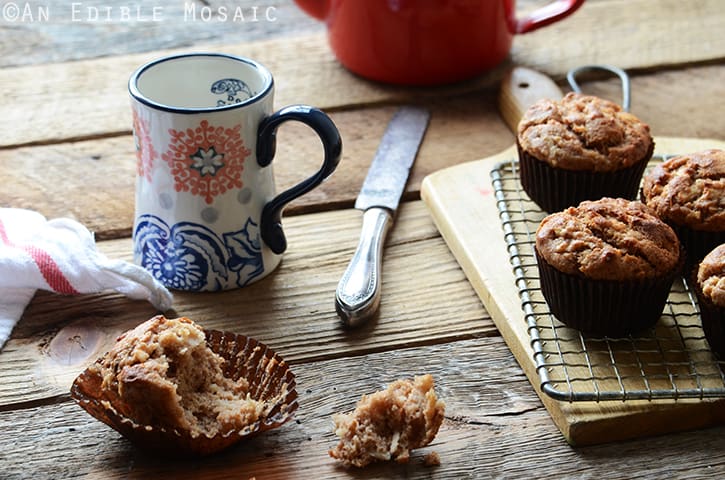 Whole Wheat Sour Milk Apple Cinnamon Muffins
Prep time:
Cook time:
Total time:
Yield:
About 1 dozen muffins
Ingredients
¾ cup (180 ml) sour milk (or buttermilk)
¾ cup (150 g) sugar
⅓ cup (80 ml) light olive oil (or vegetable oil)
1 large egg
2 teaspoons pure vanilla extract
2 medium apples, peeled, cored, and shredded (I used Empire)
2 cups (255 g) whole wheat flour
2 teaspoons baking powder
1½ teaspoons ground cinnamon
¾ teaspoon fine salt
½ teaspoon ground nutmeg
¼ teaspoon baking soda
½ cup chopped walnuts (optional)
Instructions
Preheat the oven to 400F; line a muffin tray with 12 paper liners.
Whisk together the milk, sugar, oil, egg, vanilla, and apple in a large bowl. Add the flour, baking powder, cinnamon, salt, nutmeg, baking soda, and walnuts and use a wooden spoon to stir just until combined.
Spoon the batter into the prepared muffin tray and bake until a toothpick inserted inside comes out clean, about 18 to 20 minutes.