The best easy smoked salmon dip recipe is a beautiful balance of flavors: smoky salmon in a creamy base that's brightened with capers and lemon, and laced with fresh dill and red onion. It's decadent but whips up in just 10 minutes, and is perfect for a special brunch or afternoon snack. And bonus, this salmon dip is naturally gluten free and low carb!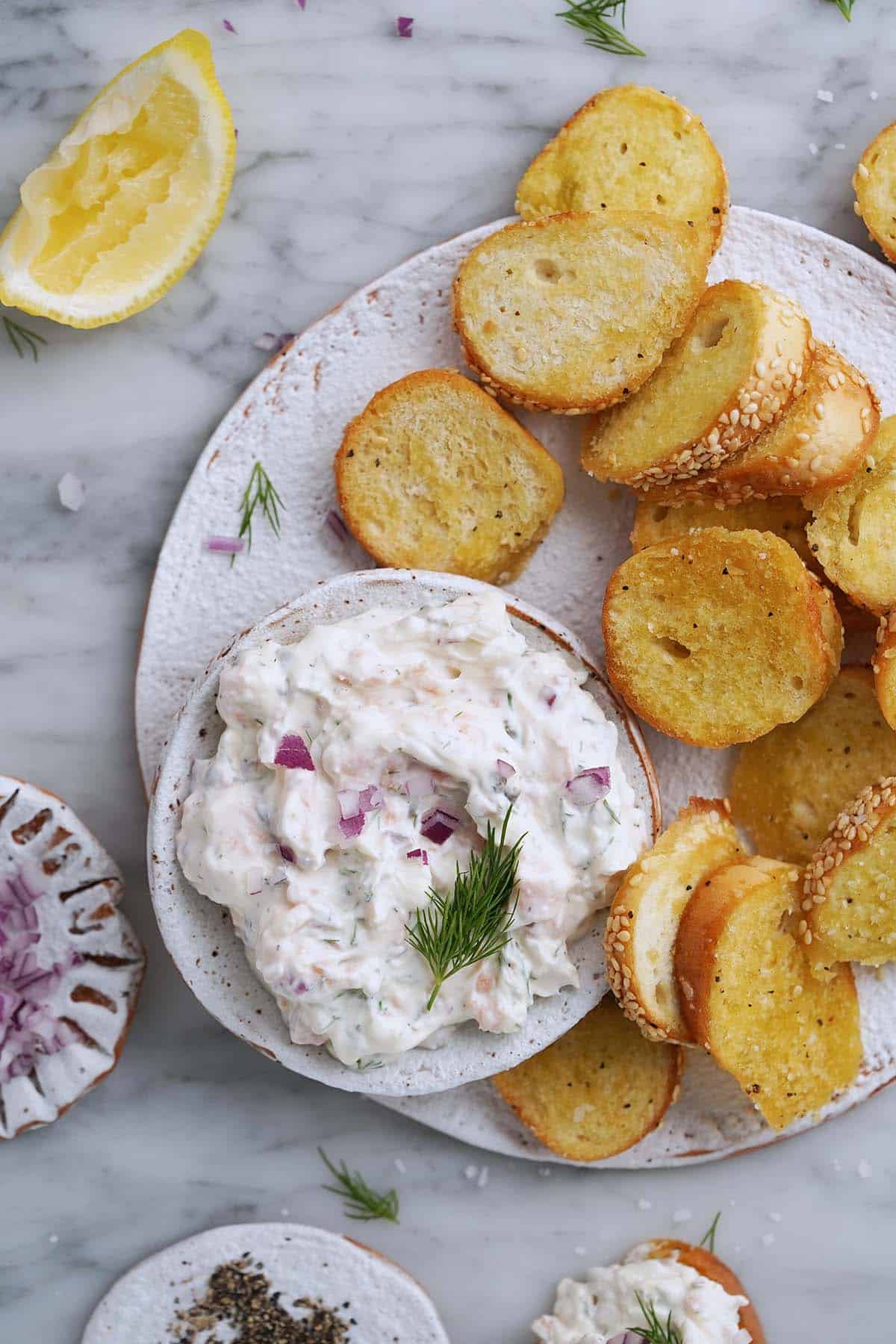 Welcome to your new favorite dip.
It's perfect for those times when you need a quick breakfast for you and your sweetie (just pick up a couple bagels and breakfast is served!).
Also, it's great for a special occasion or holiday brunch (you can easily scale up this recipe to feed a crowd if you need to!).
Additionally, if you want an easy yet elegant snack or appetizer that you can whip up on a whim or at a moment's notice, you found it.
…