Baked Eggs with Mushrooms and Cheese pairs earthy mushrooms with nutty Swiss cheese and a hint of garlic and herbs. It makes the perfect weekend breakfast, special occasion brunch, or breakfast-for-dinner.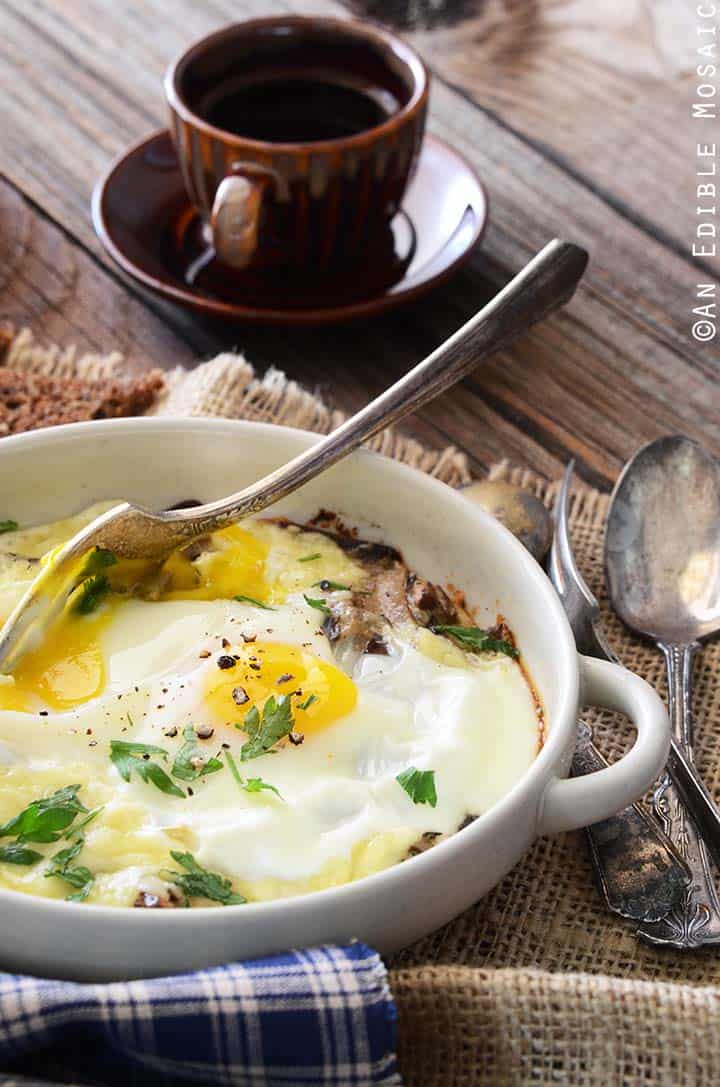 I always love the idea of going away for a weekend.
Even though I live close to the beach and technically every weekend could feel like a mini-getaway, they usually don't.
…