Epcot International Festival of the Arts at Walt Disney World is a celebration of food, entertainment, and art for the whole family.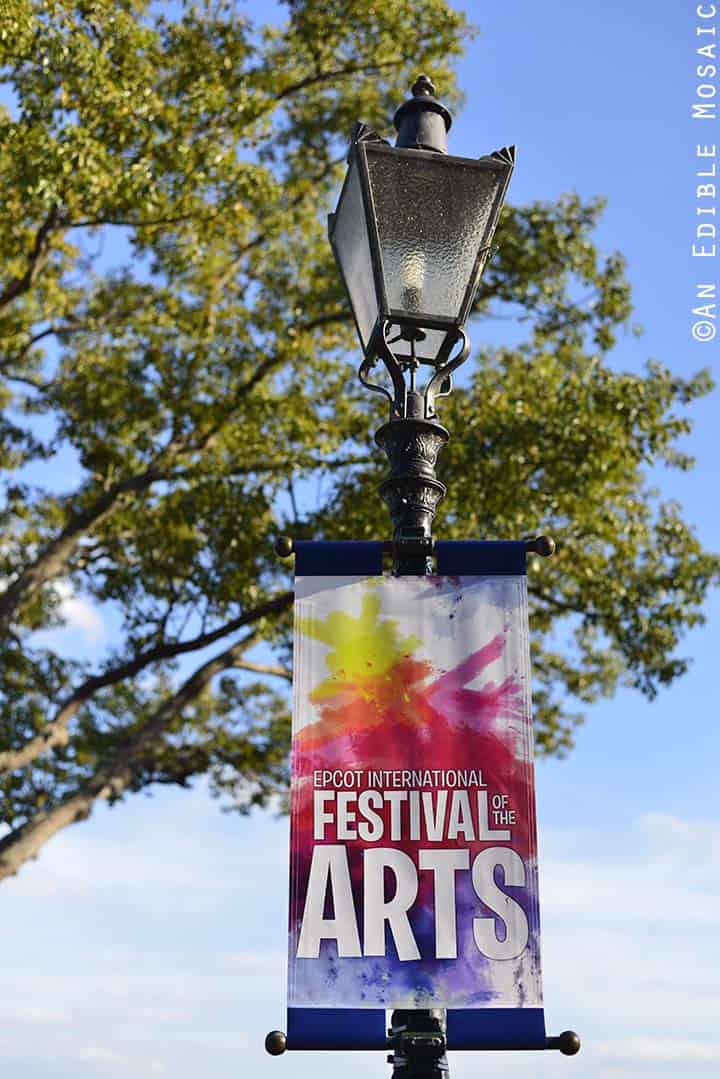 One of the coolest things about Epcot is that it has so many festivals going on throughout the year. As a result, I think it's one of the most (if not the most!) dynamic theme park experience I've ever been to. For each festival, the food and entertainment changes, and this festival in particular has the added bonus of beautiful art.
Epcot International Festival of the Arts at Walt Disney World
Snow White's Wishing Well at the Germany Pavilion
What To Do at the Epcot International Festival of the Arts
Fine Art
This festival completely amazed me with how unique and captivating the fine artwork is. I'll be honest, I'm a HUGE Disney fan, but I find it very rare to discover a Disney-themed painting that I would display in my home; however, I found several at the Festival of the Arts! Here are a few that caught my eye...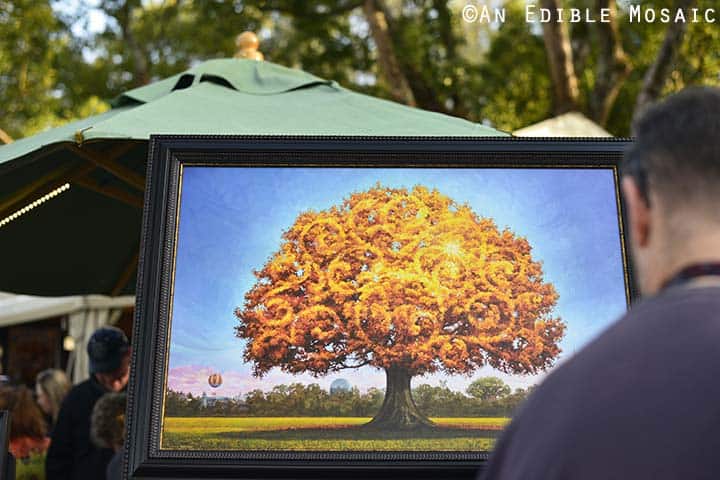 Artful Photo Opportunites
At this festival, you can literally step into some of the most well-known art pieces from around the world, including Boticelli's "The Birth of Venus" and Munch's "The Scream", and take a picture! You'll find various different photo opportunities located throughout the World Showcase.
Family Fun
One of things that stands out to me about Disney is that they're always thinking of family-friendly activities, and this festival is no different! Here are just a few of the cool things available that the whole family will enjoy...
Help paint the Figment wall, which is fun for both kids and adults (located in the Showcase Plaza)
Take a look at the imaginative chalk art drawn by artists, and then help create a chalk art masterpiece (located in Future World East)
Check out the Epcot Living Statues walking around (located in the Fountain View Plaza)
Discover one-of-a-kind galleries and cultural displays in each country around the world showcase in the Art Walk (located throughout the World Showcase)
Help paint the Figment wall!
You'll get your own Figment postcard after you help paint the wall.
Performing Arts
The Disney on Broadway concert series features show-stopping songs from award-winning Disney on Broadway musicals. The series takes place in the America Gardens Theatre, Fridays through Mondays, January 12 to February 19, 2018, and showtimes are 5:30 PM, 6:45 PM and 8:00 PM.
The Disney Performing Arts Showcase gives you the opportunity to listen to marching bands and jazz ensembles from some of Central Florida's best schools (located in the Fountain View Plaza; see Times Guide for show times)
The Visual Art in Performance lets you watch as renowned Disney artists paint favorite Disney characters onstage, making them magically appear before your eyes in just minutes (located in the Fountain View Plaza; Fridays through Mondays)
What To Eat at the Epcot International Festival of the Arts
Culinary Arts
When I think of the Disney theme parks, I have different go-tos for different reasons. Magic Kingdom is iconic with Cinderella's Castle; Hollywood Studios has my favorite rides (Tower of Terror all the time!); Epcot is where I go when I want a culinary experience to remember. The Festival of the Arts features not only gourmet dishes, but each is thoughtfully crafted and beautifully presented; they are literally works of art! Here are a few of my favorites...
Red Wine-Braised Beef Short Rib with Parsnip Puree, Broccolini, Baby Tomatoes, and Aged Balsamic (from Cuisine Classique in the Germany Pavilion)
Basil-Scented Salmon Roulade, Purple Rice, and Romesco Sauce (from L'Arte Di Mangiare in the Italy Pavilion)
Deconstructed Reuben with Shredded Corned Beef, Thousand Island Dressing, Pickled Red Cabbage, and a Rye Curl (from The Deconstructed Dish in the Showcase Plaza)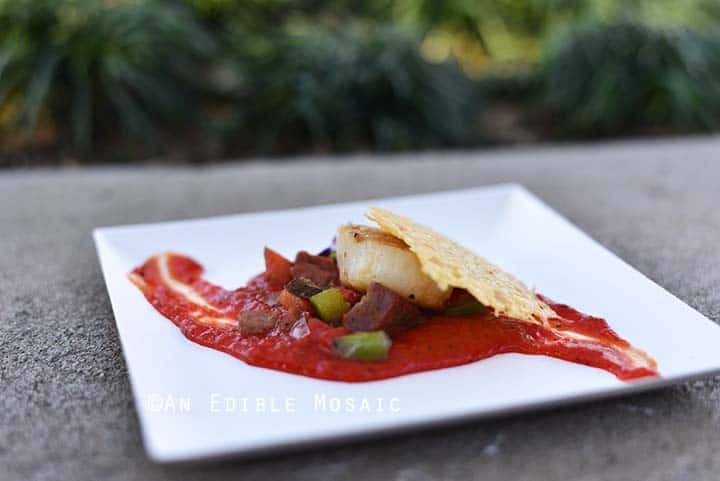 Pan-Seared Scallop with Chorizo, Roasted Red Pepper Coulis, and Parmesan Crisp (from The Artist's Table in the American Adventure Pavilion)
Sous Vide Poulet Rouge Chicken Roulade with Apples and Sage, Served with Warm Brie Fondue, Blueberry and Beet Gel, Garnished with Apple and Beet Chips (from Pop Eats! in the Showcase Plaza)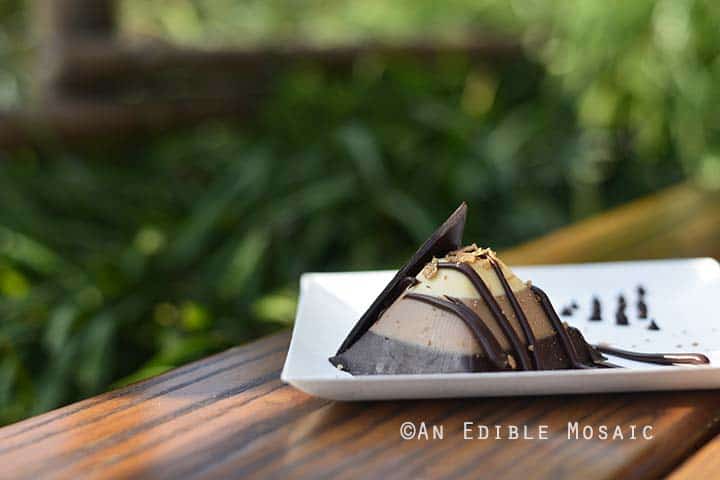 Triple Chocolate Mousse, Chocolate Crunch, Dark Chocolate Sauce, and Gold Leaf (from The Masterpiece Kitchen in the Canada Pavilion)
The Epcot International Festival of the Arts runs from January 12 through February 19, 2018. Discover all it has to offer for yourself!
Update: Epcot International Festival of the Arts 2019
Another year of fun for the whole family at the Festival of the Arts! This year I wanted to share a few photos from one of my favorite food destinations, L'Art de la Cuisine Française (The Art of French Cooking) at the French Pavilion. Year after year The Art of French Cooking comes up with creative, unique, and delicious dishes that are presented beautifully. They offer some of the best food at the festival, and additionally, they are always so friendly, which makes the experience even more enjoyable.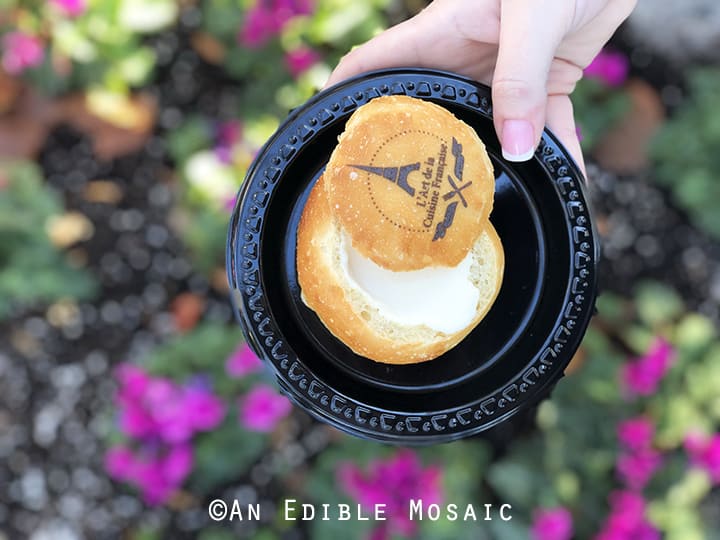 Crème de Brie en Petite Pain (Warm Creamy Brie in a House-Made Bread Bowl)
What's not to love about bread and cheese? When I went to Paris, this combination was my favorite thing to eat in the City of Lights. Not only is it delicious, but additionally I love their attention to detail and the Eiffel Tower mark on the bread.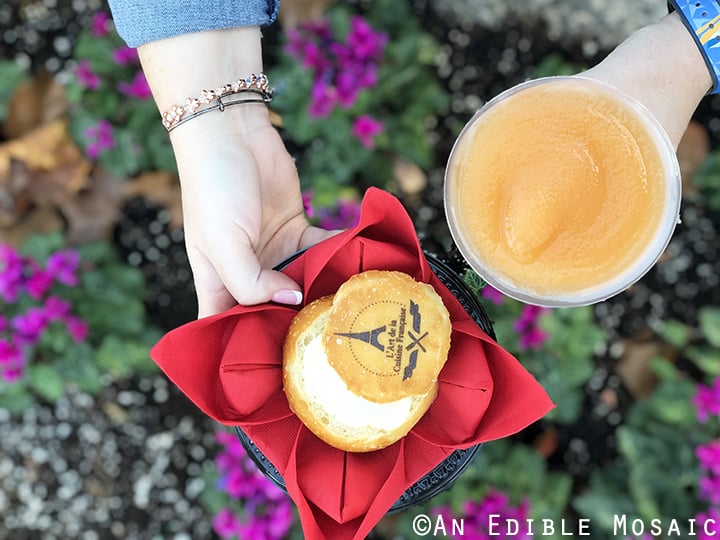 Warm Creamy Brie and Frosé (Frozen Côtes de Provence Rosé Wine with Grey Goose Vodka and Peach Purée)
On a hot Florida day, there are few things as refreshing as peach flavored rosé! This pretty drink is fruity and perfect for sipping to help cool down (ages 21+ and remember to drink responsibly!).
Dariole de Saumon à la Provençale, Sauce Beurre Blanc, Fleuron (Salmon Terrine with Zucchini and Tomato, Beurre Blanc Sauce, Puff Pastry Fleuron)
Flaky puff pastry in a white butter sauce with a flavorful savory salmon and vegetable terrine. And if that wasn't enough, there's a celestial theme with the moon and stars because yet again, they are outstanding with their attention to detail.
Molleux Aux Chocolats Valrhona (Molten Chocolate Cake with Pure Origin Valrhona Chocolates)
Starting with the fun, colorful presentation, this cake is a delight in every way. Its rich chocolate flavor is accentuated by the fruity dots on the plate. Finally, the best part is diving into the luscious molten chocolate center.
The best part...the luscious inside of the Molten Chocolate Cake!
Find all this and more at this year's festival, which runs from January 18 through February 25, 2019!
More Disney Fun:
Disclosure: I visited the Epcot International Festival of the Arts as a guest of Disney; as always, opinions stated are my own.