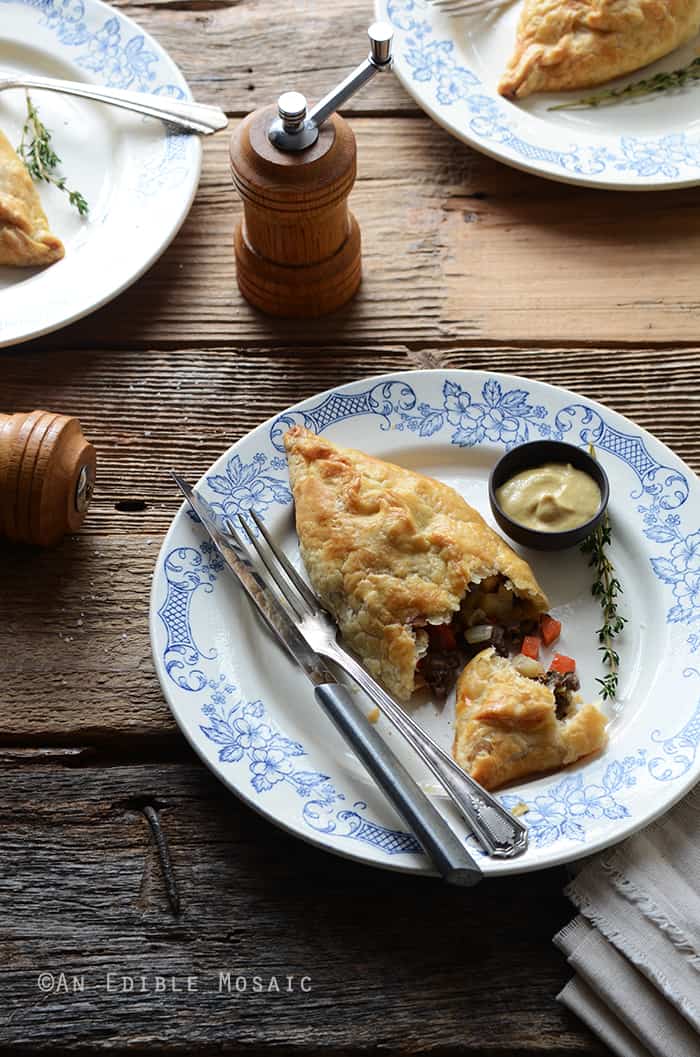 There are some TV shows that I just don't expect to get into.
Gotham was like that for me (Batman really isn't my thing, but oddly enough I felt compelled to not miss an episode), and Downton Abbey was as well.
A couple years ago when a friend first recommended Downton Abbey to me, she basically described it as a glimpse into the life of people living and working on an estate in the English countryside in the first half of the 1900's. She laughed as she assured me that it was a lot more interesting than it sounds.
She was completely right.
It's hard to put into words what it is about Downton Abbey, but that show is seriously addictive. Maybe it's the costumes that were à la mode back in the day, or maybe it's the setting (who wouldn't want the chance to snoop around a huge manor and visually take in the breathtaking English countryside?). Or it could be the fancy accents, the complex character development, or even the food (Mrs. Patmore looks to be one heck of a cook). Whatever it is, if you're anything like me, you'll be hooked by the end of the first episode you watch.
So with the 5th season airing on Sunday, I had to make some British fare to celebrate.
If you've never had pasties, they're basically hand-held meat pies. As the story goes, they were a hearty, portable, and cheap lunch for mine workers in Cornwall. The first time I had pasties was in London, so I was lucky to get to enjoy authentic Cornish pasties. I sampled a traditional pasty with beef, potato, and onion simply seasoned with salt and pepper in a gorgeously golden pastry, but I also tried a couple modern flavors: a Chicken Tikka Masala Pasty, as well as a bite of my friend's Philly Cheesesteak Pasty. As you can imagine, no matter the filling, pasties are wonderful comfort food.
My Herbed Beef Pasties with Carrot and Parsnip aren't at all authentic in their filling; in addition to beef and onion, I went with carrot and parsnip (because, yum) and added fresh rosemary, fresh thyme, and Worcestershire sauce for seasoning. As long as you keep the amounts the same, you can swap out the carrot and parsnip for any veggies you like, such as turnip or potato. The flaky golden crust encompassing the savory filling is the perfect foil.
Pasties were eaten by the poor working class so they're something you'd find in the servants' hall downstairs rather than the family's dining room on Downton Abbey. But they are absolutely delicious and pretty perfect for munching on while watching TV. (Make them to enjoy during the 5th season premiere on Sunday!)
Do you watch Downton Abbey?
I'm wishing everyone a very Happy New Year!!
Herbed Beef Pasties with Carrot and Parsnip
Prep time:
Cook time:
Total time:
Ingredients
Pastry Dough:
2½ cups (320 g) all-purpose flour
¾ teaspoon fine salt
1 cup (226 g) cold unsalted butter, diced
5-7 tablespoons ice-cold water (or more as needed)
Filling:
¾ lb (350 g) raw beef steak (I used sirloin), trimmed of fat and diced into ¼-inch cubes
1 cup carrot, diced into ¼-inch cubes (about 2 medium or 1 very large carrot)
1 cup parsnip, diced into ¼-inch cubes (about 2 medium or 1 very large parsnip)
1 small onion, diced small
1 tablespoon minced fresh rosemary
1 tablespoon minced fresh thyme
1 teaspoon salt
¼ teaspoon ground black pepper
Other:
1 egg, beaten with 1 tablespoon water (for eggwash)
Dijon mustard, for serving (optional)
Instructions
Start by making the pastry dough. Pulse together the flour and salt in a food processor. Add the butter and pulse until it looks like coarse meal (the pieces of butter should be about the size of small peas). (Alternatively, this can be done by hand; whisk the flour and salt together in a large bowl, then cut in the butter with a pastry cutter or a fork until it looks like coarse meal.) Transfer the dough from the food processor to a large bowl. Add 1 tablespoon water at a time, working the dough together with your fingertips just until it comes together, and only adding enough water so the dough comes together when you squeeze it. Divide the dough into 8 equal pieces, roll each into a ball, place them in a large bowl, cover with plastic wrap, and refrigerate until chilled, about 30 minutes.
While the pastry chills, stir together all filling ingredients in a large bowl; set aside.
Preheat the oven to 400F. Line 2 large baking sheets with parchment paper or silpat liners.
Working with 1 ball of dough at a time, roll it out on a floured surface to a circle about 8 inches in diameter; use a plate as a guide to trim the edges so you have a perfect circle. Spoon about ½ cup of filling into the center of the dough; lightly brush the edge of the dough with eggwash. Fold both sides of dough up over the filling and crimp the edges together in the center of to form a tight seal. Continue this way until 8 pasties are assembled, then if there is filling leftover, re-roll the dough scraps and continue making pasties until you run out of filling or dough (I usually get 9 pasties out of this recipe).
Arrange the pasties onto the prepared baking sheets and lightly brush each with eggwash.
Bake at 400F for 15 minutes, rotating the trays once halfway through. Reduce the heat to 350F and bake until the crusts are golden brown, about 30 minutes more, rotating the trays once halfway through.
Serve warm or at room temperature.
A couple things to note: (1) this post isn't sponsored; I just really enjoy Downton Abbey and wanted to make something to celebrate it; and (2) my pasties aren't authentic Cornish pasties. The European Union awarded the Cornish Pasty "protected geographical indication" status, meaning only pasties prepared in Cornwall using the traditional recipe can be called Cornish Pasties (read more about authentic Cornish Pasties here). As I mentioned, my pasties are not authentic – but they sure are delicious.