This paleo Lemon Almond Cake Recipe has a dense, but moist and tender crumb, and is sweetly aromatic with vanilla and lemon.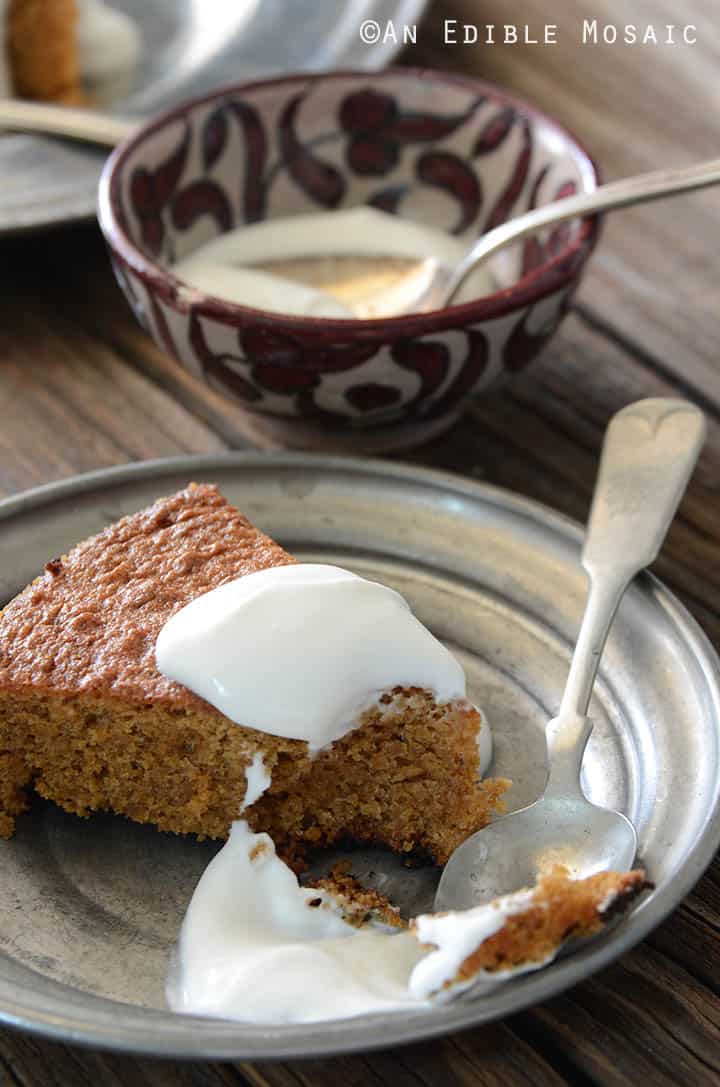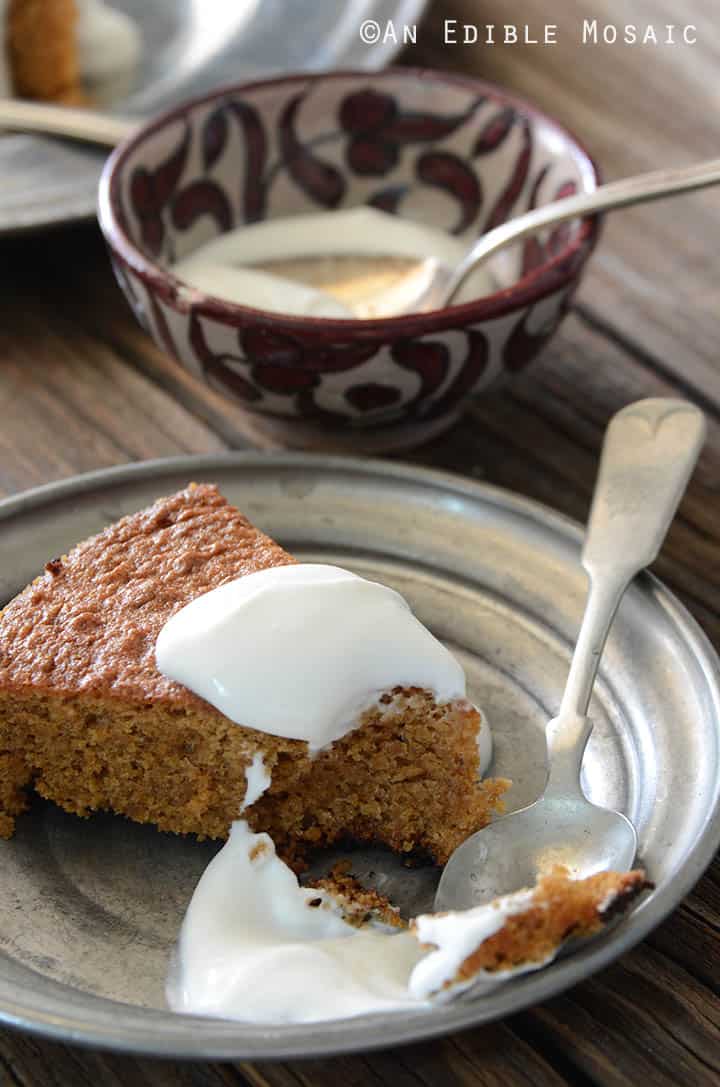 When I was younger, I hated any and all lemon-flavored desserts with a passion. Lemon bars, lemon meltaway cookies, and even lemon meringue pie were all on my "avoid at all costs list".
(But oddly enough, I was a big fan of super sour lemon-flavored WarHeads candy – does anyone else remember those? Incidentally, I consider this proof positive that there is no rhyme or reason to kids' tastes.)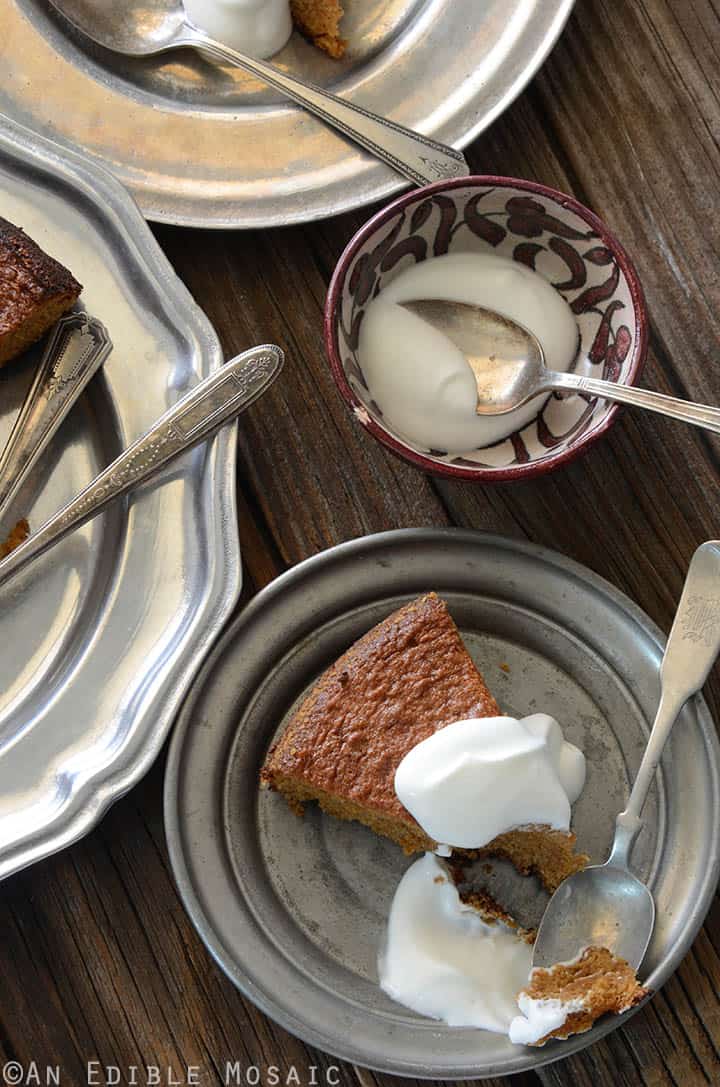 These days, however, lemony treats are something I thoroughly enjoy. (I can't say that my tastes have done a complete 180 though, because I haven't had Warheads in years…so who knows, I might still like them, lol! Although for some reason I doubt it.)
The lemon + vanilla pairing in this cake is a sublime combo, made even more so by the addition of sweet-scented almond.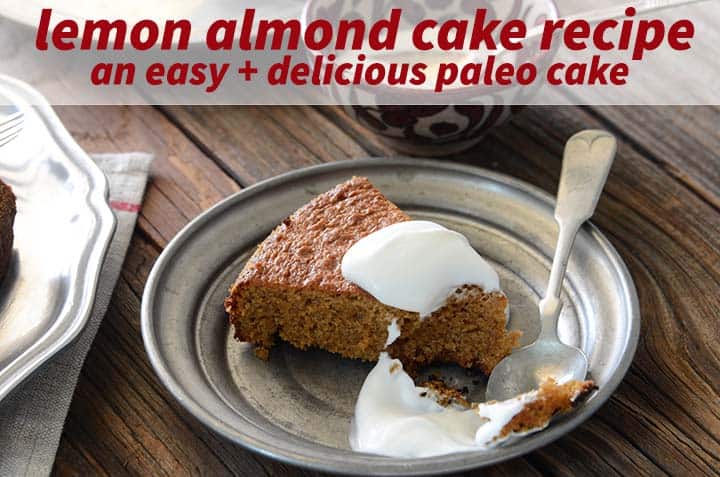 Lemon Almond Cake Recipe
This cake is lovely; dense but not heavy, moist with a tender crumb, aromatic, and flavorful.
I'd say it's rustic (which I know is a term frequently used to cover up the fact that a dish is a bit of a mess to behold), but only because it's quite moreish in a humble way.
It's the sort of cake that's perfect to serve to friends over coffee during a leisurely afternoon chat about nothing and everything. But be careful because before you know it, the afternoon will have passed and the cake and a couple pots of coffee vanished along with it.
Is Almond Meal the Same as Almond Flour?
No, almond meal and almond flour are different. However, they're both made of ground almonds.
The difference is, almond flour is made of blanched ground almonds and almond meal is made of ground almonds that have their skin on.
In baking, almond meal will yield a darker colored result, similar to a "whole wheat" look. Alternatively, almond flour will yield a lighter colored result.
More Paleo Cake Recipes to Try:
Did you make this recipe? Please rate it and leave a comment below because I love hearing from you! You can also tag @anediblemosaic on social media. To stay up-to-date FOLLOW ME on Instagram, Twitter, and Facebook. Xoxo, Faith
Lemon Almond Cake Recipe (Paleo)
This paleo Lemon Almond Cake Recipe has a dense, but moist and tender crumb, and is sweetly aromatic with vanilla and lemon.
Ingredients
Other:
Butter

ghee, or coconut oil, for the pan

Almond meal or almond flour

for the pan

Coconut "whipped cream" or regular whipped cream

for serving (optional)
Instructions
Preheat the oven to 350F. Butter an 8-inch springform pan and add a sprinkling of almond meal; rotate the pan around to coat the inside and tap out any excess.

Use a handheld electric mixer to beat the egg whites in a large bowl until they form stiff peaks; set aside for now.

In a separate large bowl, beat the egg yolks, sugar, vanilla bean paste, almond extract, and lemon zest about 3 minutes, or until it's pale-colored and falls off the beats in thick ribbons.

Add the almond meal, salt, and baking powder to the wet ingredients all at once and stir to combine (the batter will be very thick at this point).

Add ¼ of the egg whites and stir to fully incorporate them. Add the remaining egg whites ¼ at a time, stirring the batter with a rubber spatula only in 1 direction and being careful not to over-mix. (Seeing some streaks of egg whites is better than over-mixing.)

Pour the batter into the prepared pan and bake until it's golden and feels springy to the touch, about 15 to 20 minutes. Do not over-bake.

Cool completely; serve with a dollop of coconut "whipped cream" or regular whipped cream if desired.
Faith's Tips
You can use almond flour instead of almond meal in this recipe. If you do, your cake will be lighter in color.
Nutrition information was calculated without the optional dollop of

coconut "whipped cream" or regular whipped cream.
Nutrition
Nutrition Facts
Lemon Almond Cake Recipe (Paleo)
Amount Per Serving
Calories 260
Calories from Fat 144
% Daily Value*
Fat 16g25%
Cholesterol 82mg27%
Sodium 143mg6%
Potassium 43mg1%
Carbohydrates 24g8%
Protein 9g18%
Vitamin A 119IU2%
Vitamin C 1mg1%
Calcium 77mg8%
Iron 1mg6%
* Percent Daily Values are based on a 2000 calorie diet.
This post was first published on An Edible Mosaic on May 2, 2014. I updated it with more information on April 14, 2020.
Disclosure: This post contains Amazon affiliate links to products I believe in, which means that even though it doesn't cost you anything extra, I will receive a small amount of money from the sale of these items, which helps me keep this site alive – thank you for helping to support An Edible Mosaic!