Keep the kiddos (and adults) happy with these delicious and nutritious back to school lunch ideas! Plus lots of inspiration for healthy lunch ideas for work too because mom – and dad – also deserve a good lunch, right?!
When the end of summer break rolls around, there's no need to stress about the new school year! (At least not in terms of lunch.) These back to school lunch ideas will help you keep things exciting while nourishing your family.
And you can make most of these lunch ideas ahead of time, so they're perfect for meal prep! Because on a busy weekday morning, the last thing anyone wants to do is make lunch.
I also share lots of healthy lunch ideas for work because mom has to eat too! (And also, your teenagers will love them.)
Back to School Lunch Ideas
Lunch Ideas for Little Ones
We all know that younger children can be really picky! But if you give them things they can easily pick up with their tiny fingers they're more likely to give it a try.
And you know your own kid; some of them like bolder flavors, but most of them go for bland until their palate is a little more developed. Set them up for success by packing a variety of nutritious foods that you know they like. And if you make it look cute, even better! (This lunchbox is cute, functional, comes in pink or blue, and includes a cold pack and cutlery.)
Here are a few school lunch ideas for kids (beyond peanut butter and jelly sandwiches!):
Apple slices with peanut butter
Rolled up turkey and/or cheese from the deli counter
Hummus and dippers (like chopped broccoli, carrot sticks, cherry tomatoes, etc.)
Pinwheels made with rolled up soft tortillas, cream cheese, and deli meat or cheese
Lunch toothpick kebabs (just not for the really little ones!) – meat, cheese, vegetables, and/or bread cut into cubes and skewered on toothpicks
Step Up Your Sandwich Game
Sandwiches are the quintessential lunch item, right? Growing up, the base of the school lunches my mom packed for my sister and I was always a sandwich, usually tunafish or pb&j. Keep your school lunch ideas exciting with this fresh new sandwich filling inspiration!
Note that these sandwich fillings are best for a more advanced palate, such as your teenager or spouse…or even your own lunch.
If you're tired of egg salad, it's time to switch things up a little. Adding bacon and honey mustard is the way to go! Some people like a mushy egg salad sandwich, but if that's not your thing, store the egg salad separately from the bread and assemble it right before eating.
Pro Tip: Keep this meal low carb by skipping the bread and serving with celery sticks for dipping into this egg salad!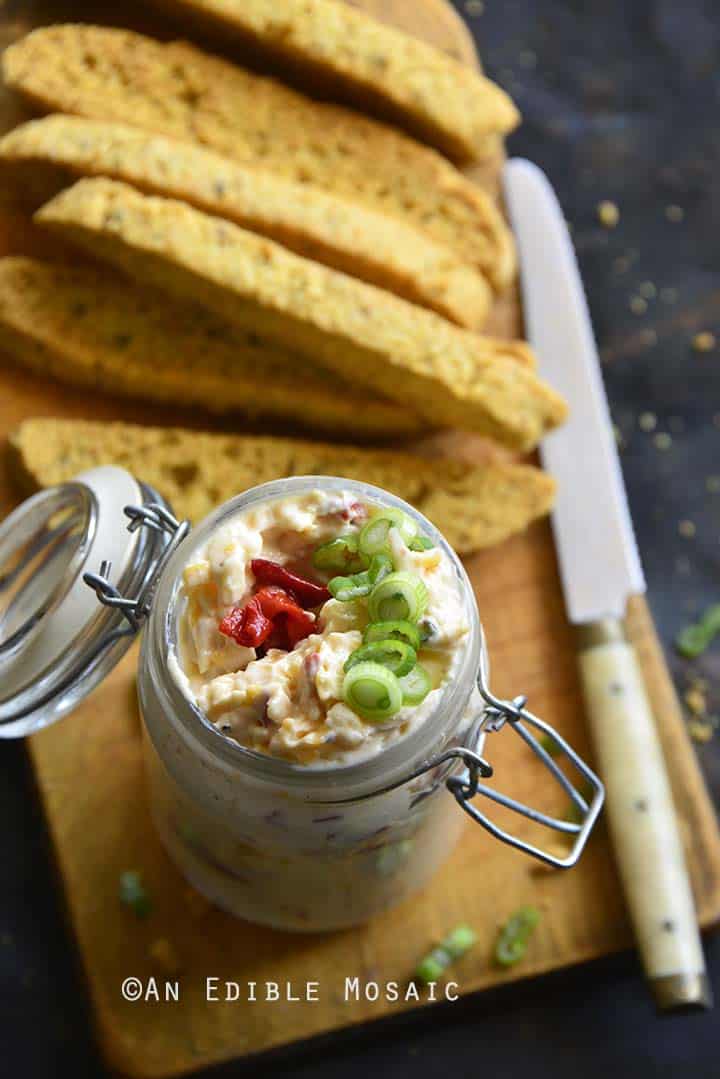 Invented in New York, but now a classic Southern staple, a great pimento cheese recipe is a true work of art. And if you're looking for a great recipe, this is it! Two kinds of cheddar, along with a combination of roasted piquillo peppers, cream cheese, mayo, and a select few herbs, spices, and seasonings make this something special.
Pro Tip: Pack your pimento cheese along with some of my Garlic and Herb Savory Gluten Free Keto Biscotti!
If you like Indian food, this will be your favorite new lunch! And bonus, use leftover chicken or turkey to make it. You can use this turkey or chicken masala mixture to make wraps, pita pockets, or sandwiches. Or keep it low carb and serve it on a bed of greens!
Pro Tip: The wrap in the photo above is my Paleo Flatbread!
If creamy tuna sandwiches are a lunchtime staple, you have to try a chicken salad sammy. Or keep it low carb and serve it with vegetable sticks for dipping. This chicken salad has a similar texture as tunafish, but a completely different flavor profile. And this version is great for fall with sweet/tart flavor from dried cranberries and crunch from walnut!
Hot Lunches for School and Work
Sometimes a hot lunch is really satisfying, especially in colder months. No list of school lunch ideas would be complete without a few hot lunch suggestions. If you have a great thermos, why not pack something hot?! Just don't forget your portable cutlery set.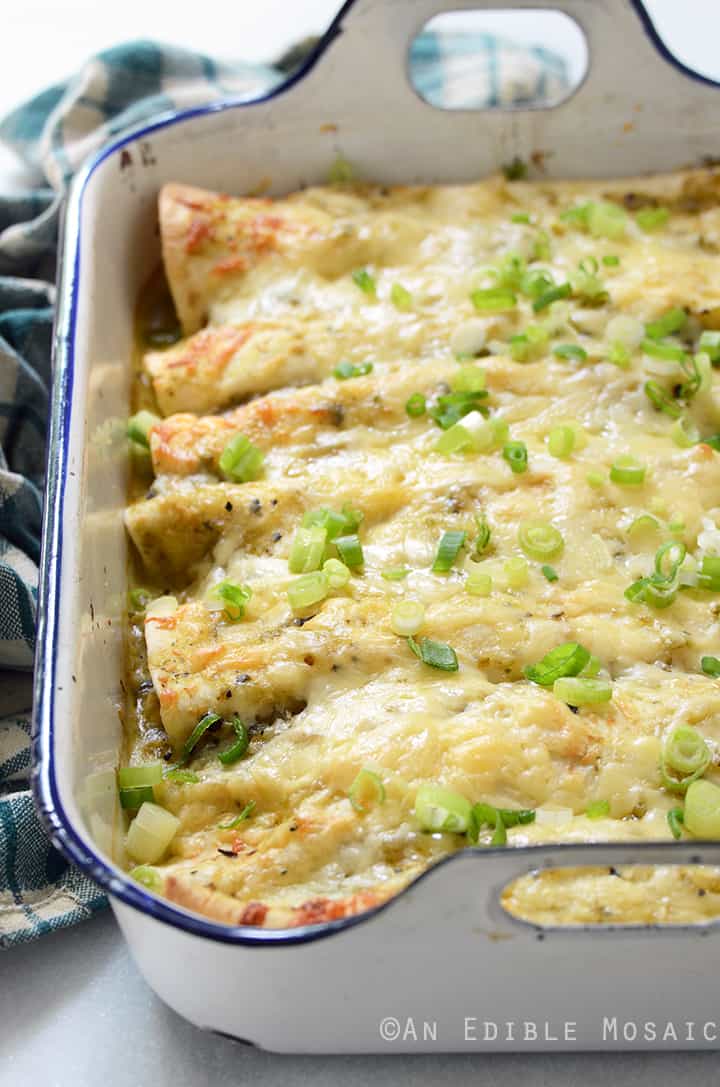 These cheesy enchiladas are so packed with flavor you won't even notice the kale! And if you're looking for a great way to use rotisserie chicken or leftover chicken, this is it. Get ready for some serious lunch envy from your friends when you pack this!
These glass meal prep containers work well for enchiladas! You can freeze them, pop them in the microwave, and also clean them in the dishwasher.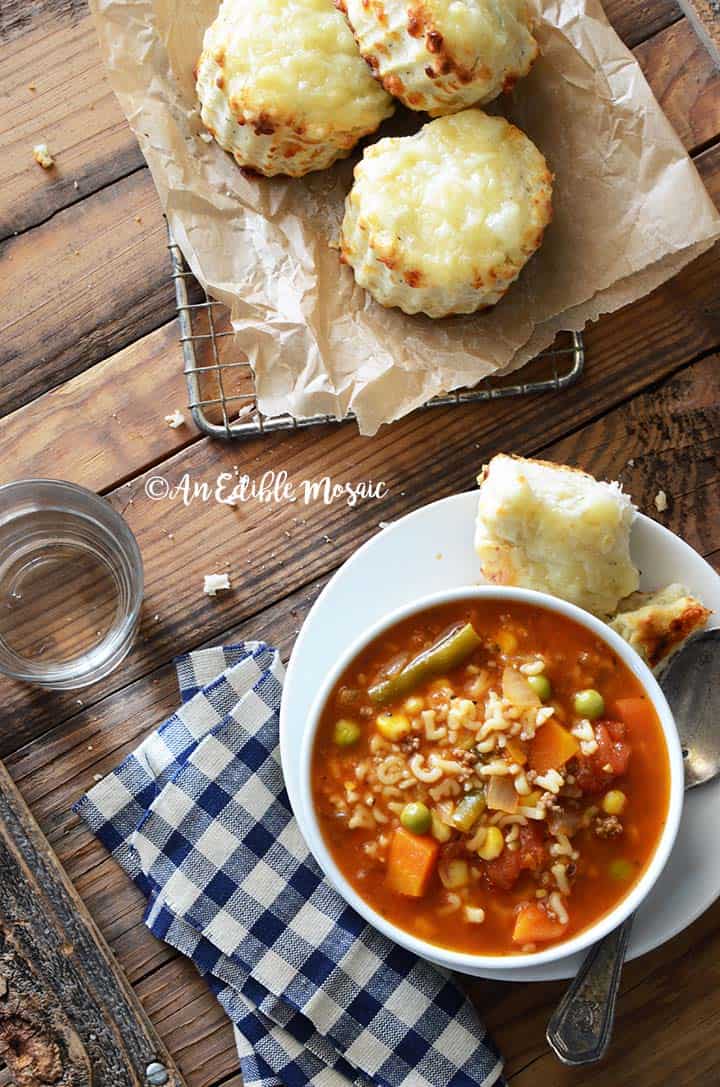 Ok, so first let me just say that the cuteness factor alone is enough to make this soup! But I'll be honest, this soup is so much more than just cute. It's also loaded with veggies and protein, and packed full of flavor. Any way you serve it, this alphabet soup is a favorite with both the young and young-at-heart.
Pro Tip: Serve this soup up with my Savory Thyme and Swiss Cheese Scones!
This deliciously balanced noodle dish was inspired by my trip to Thailand! It features a sweet, spicy, salty, umami-flavored sauce. And there's also chicken and veggies to make it a satisfying meal! (Psst, I love this lunch container for noodles!)
Chili is one of those things that I make a huge batch of in the winter, and then portion into single-serving containers and stash them in the freezer for anytime I need a quick meal. Chili reheats like a dream!
Pro Tip: Use an electric pressure cooker to whip this up extra fast!
Salad Lunch Ideas
These salad lunch ideas are great for teenagers and adults. Make them for your high-schooler or for your own work lunch! I recommend storing them with a cool pack to keep them cold. And don't forget to pack a fork!
What really takes this salad over the top is the addition of roasted butternut squash, which adds a touch of earthy sweetness. You can swap out the pearl couscous for higher-protein quinoa, regular couscous, or even pasta. And use any kind of beans you like!
Pro Tip: If you're meal prepping this salad, mix everything together except the roasted butternut squash. Store that in a separate container and add it right before serving. Glass meal prep containers with two compartments work well.
This fresh and bright vegan salad is a nice balance of flavors and textures. Butter beans add creamy texture, green pepper adds crunch, za'atar adds complexity, and fresh herbs brighten everything up!
Pro Tip: If keeping it vegan isn't a concern, this salad is fantastic with a sprinkle of crumbled feta or goat cheese on top.
Nine times out of ten when I'm looking for an easy weekday lunch salad that I can whip up on the weekend and stash in the fridge for lunches all week, this salad is it!
The roasted red peppers really bump up the flavor here. And if you're running short on time, just grab a jar of roasted red peppers instead of roasting them yourself.
Pro Tip: Add 1/2 cup chopped fresh mint leaves along with the parsley to make this salad even more flavorful and refreshing.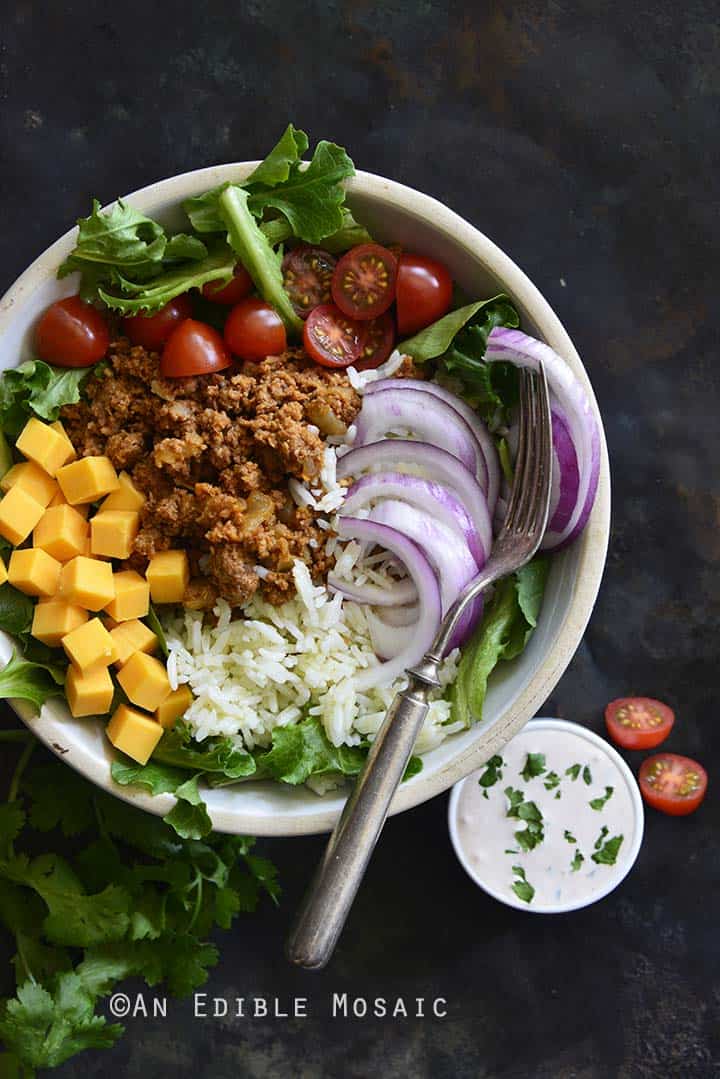 Taco salad bowls are so much cheaper when you make them instead of buying them at your favorite fast food chain! And they really couldn't be easier to make. You can swap out the turkey for ground beef if you prefer, and add any taco fixings you like.
Pro Tip: This salad is perfect for layering in a salad mason jar! To do so, put the cooked meat on the bottom, and then the cooked rice, followed by the tomatoes, onion, salad greens, and finally the cheese. Keep the dressing on the side (or in the top compartment if you're using a salad mason jar) until you're ready to serve.
Low Carb Lunch Options
Any of these low carb lunches work well served hot, cold, or at room temperature. I recommend packing them with an ice pack to keep them cool (except for the biscuits), but whether you heat them up or not is up to you!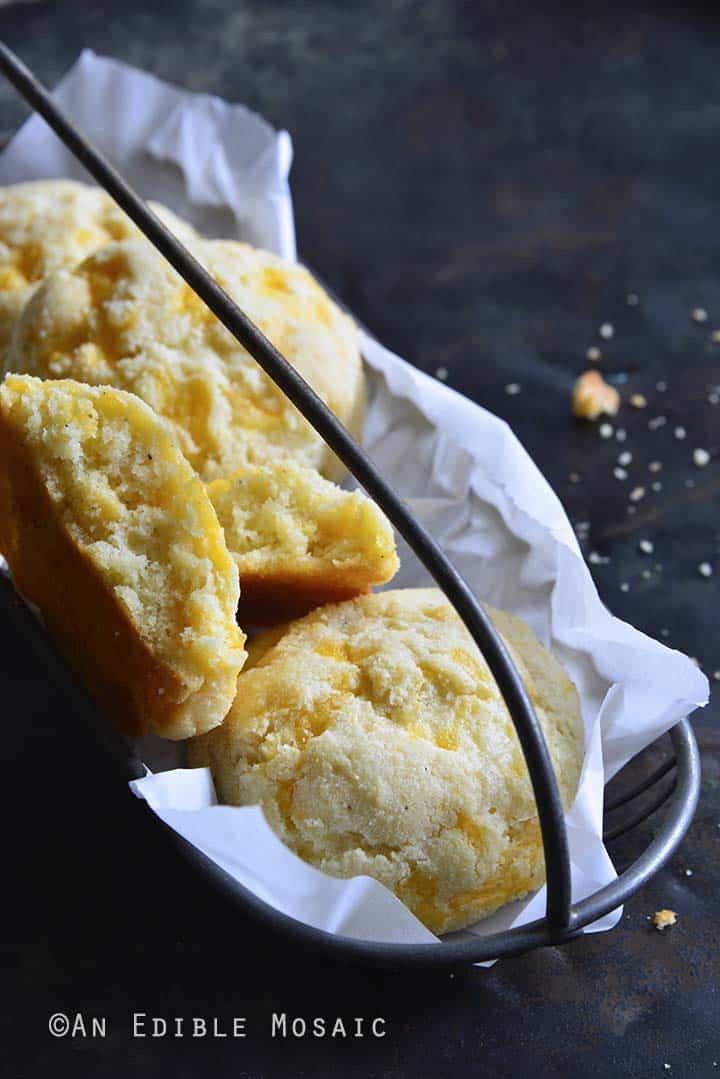 Just like regular (aka high-carb) biscuits, these are slightly crispy outside and fluffy inside! These low carb biscuits are rich and cheesy, with a subtle garlic flavor. You can eat these as-is or along with a thermos of soup.
Pro Tip: Make these into biscuit sandwiches! Split them open and add turkey and cheese, tunafish, pimento cheese, or whatever you fancy.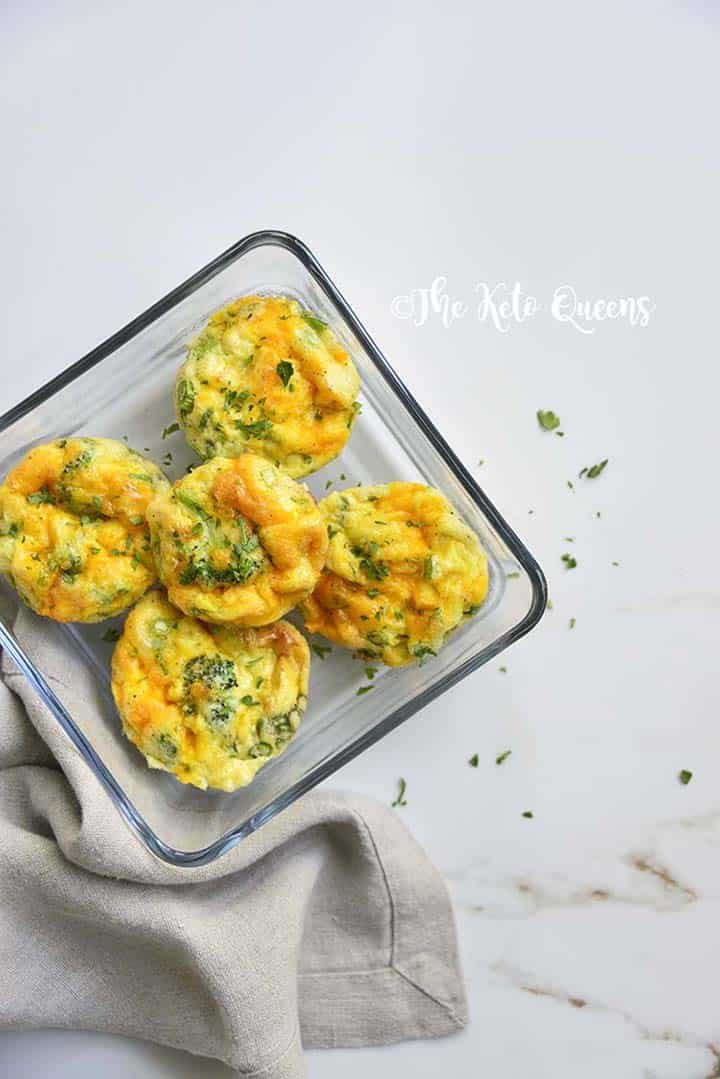 Sneak some veggies into your kids' lunches with these egg muffins! These are perfect to whip up on the weekend so breakfast or lunch is taken care of during the week.
And this might sound weird, but pack ketchup on the side for dipping for the kiddos. Any kid I've encountered who says they don't like eggs likes them with ketchup!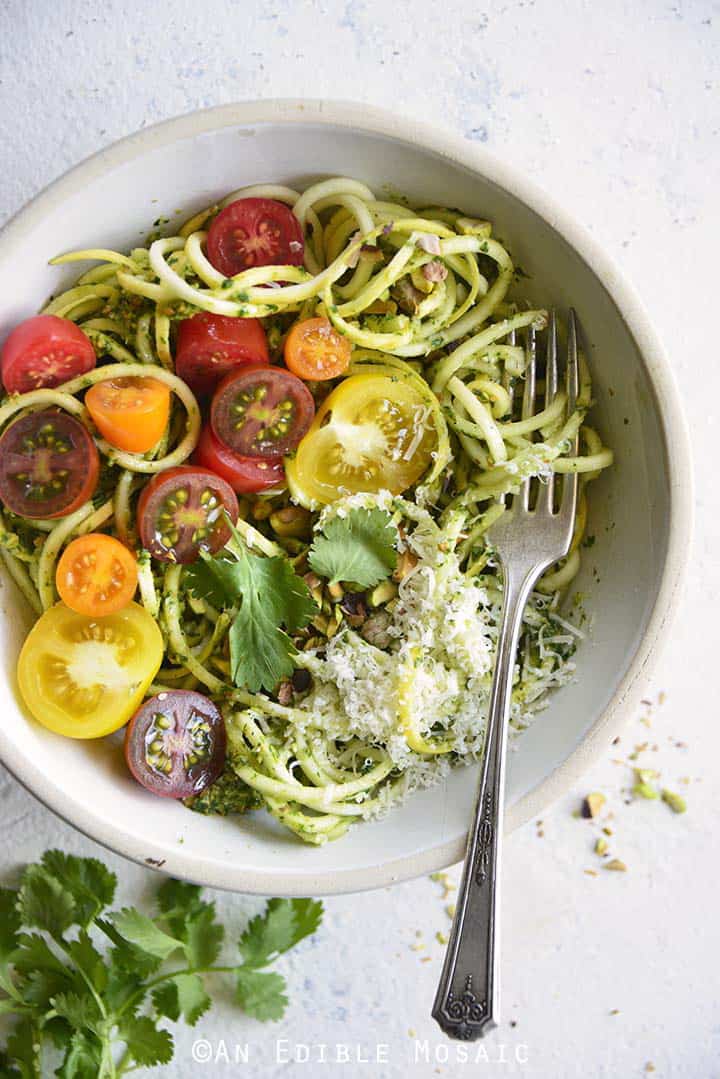 Put your spiralizer to good use for lunch! What makes this meal great for lunch meal prep is that you can toss the raw spiralized yellow squash noodles together with the pesto the night before, and the next day at lunch their texture will be al dente. Yellow squash is a bit sturdier than zucchini, which is why I love making spiralized yellow squash "noodles".
And if you want to up the protein, pack leftover grilled chicken or steak!
Pro Tip: Pack the cheese separately and add it right before serving.
Cheese, bacon, and scallion give this simple, but classic quiche its flavor. I used an almond flour-based pastry crust, which makes it as close to the real thing as you can get when you're going low carb.
Healthy Cookie Recipes for Lunchtime Dessert
Because what is lunch without a little sweet treat, right? When we're talking about back to school lunch ideas, dessert is a must, especially if it's healthy cookies!
For those of you who love oatmeal cookies, but want to cut down on carbs a bit, my noatmeal cookies over on Healthy Sweet Eats are for you! They're rich and buttery with a nutty, cinnamon-spiced flavor and their texture is chewy inside/crisp outside.
And if you're looking for an oat-free porridge replacement for busy mornings, try my regular noatmeal recipe too!
Pro Tip: To cut down on the carbs in this recipe even more, omit the coconut sugar and instead use 1/3 cup golden granulated monkfruit/erythritol sweetener.
These grain-free and gluten-free cookies use hazelnut meal as their base, but you can swap it out with an equal amount of almond flour if you prefer. They're rich and deeply chocolatey, and completely satisfying as a sweet little nibble for the end of lunch!
These sweet and aromatic cookies have vanilla/banana flavor with a delicious nutty crunch from pecans! Be sure to make extra because these can serve double duty; grab them on-the-go for a quick breakfast or pack them as dessert for lunch.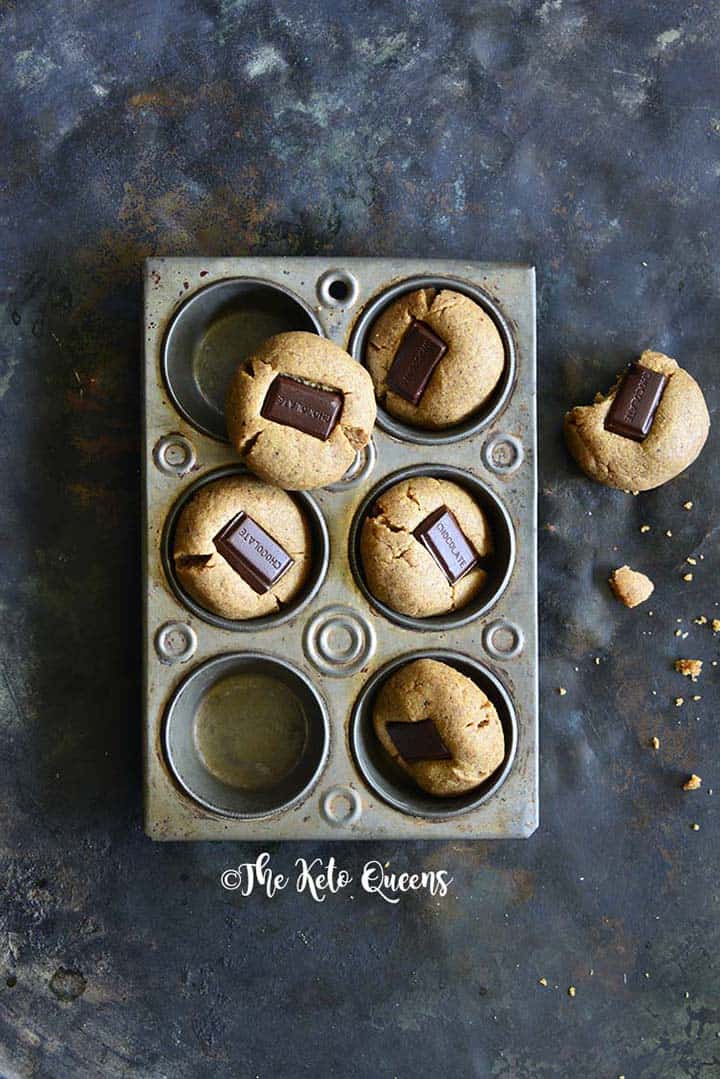 These little gems are basically the keto version of chocolate kiss cookies! Don't wait for the holidays to whip up a batch. These have a deep nutty flavor, which is the perfect pairing with stevia-sweetened dark chocolate. And they're peanut-free so much more allergy-friendly than regular peanut butter kisses cookies!
More Lunch Ideas for Work and School:
Disclosure: This post contains Amazon affiliate links to products I believe in, which means that even though it doesn't cost you anything extra, I will receive a small amount of money from the sale of these items. Thank you for helping to support An Edible Mosaic!
Did you enjoy this article? If you made any of my recipes or liked this article, please rate it and leave a comment below because I love hearing from you! You can also tag @anediblemosaic on social media. To stay up-to-date FOLLOW ME on Instagram, Twitter, and Facebook. Xoxo, Faith