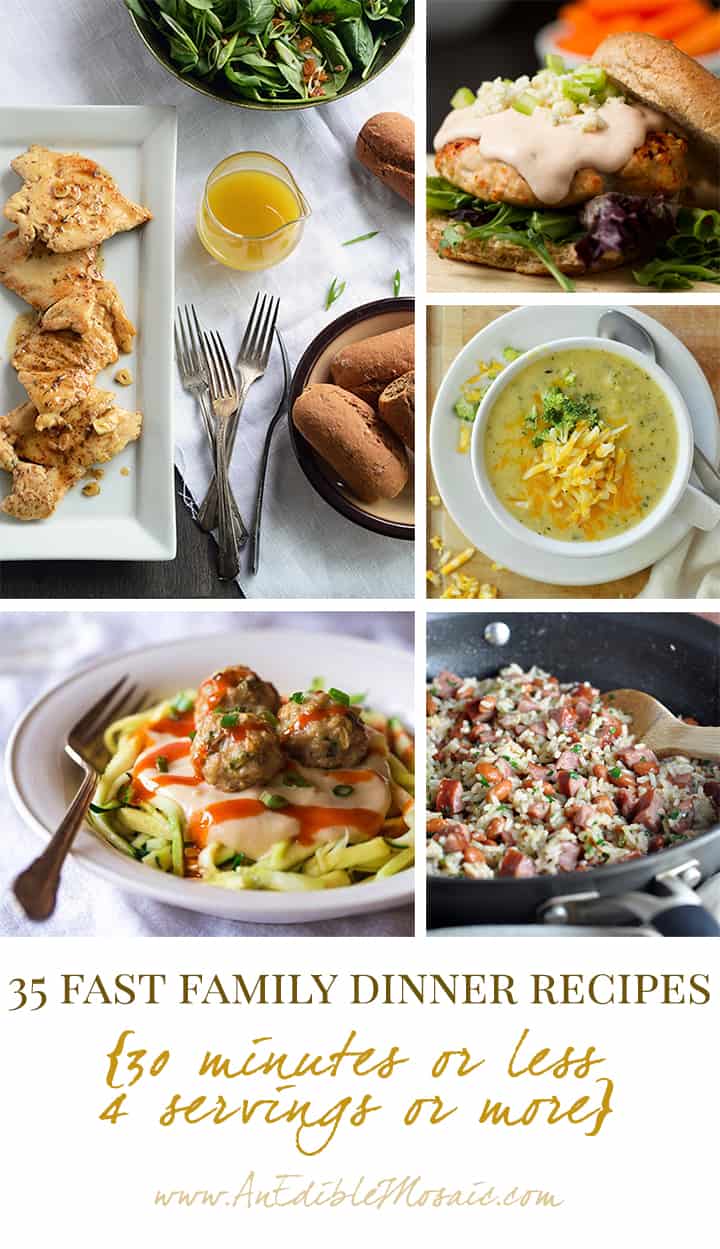 In the collage above, clockwise from the top right: Buffalo Turkey Burgers from Ari's Menu, Broccoli Cheese Soup from Wonky Wonderful, Skillet Beans and Rice with Kielbasa from Very Culinary, Buffalo Chicken Meatballs with Zucchini Noodles and Cauliflower Alfredo Sauce from Food Faith Fitness, and Maple-Mustard Glazed Chicken from An Edible Mosaic.
Growing up, my family ate dinner together. Every single night.
My mom thought it was important that we did so, and I'm glad we did because not only do I think it brought us together (literally and figuratively), but now as an adult, some of my favorite childhood memories are of our family dinners.
Like laughing so hard with my sister that we both spit out our milk and got sent to our room, or stealthfully sneaking our mushy green beans into our napkins so we could head to the bathroom after leaving the dinner table to flush them.
Even though we're all so busy, I still think family dinners are important…and I also think it's important to make family dinners doable time-wise so that you're not stressed about them. Here are 35 fast family dinner recipes; each serves 4 or more people and comes together in 30 minutes or less. So cheers to sitting down as a family and enjoying a meal together!