Here are over 20 of the Best Christmas Brunch Ideas to help you put together a beautiful Christmas breakfast for friends and family. From casseroles, to eggs, to pastries, there are Christmas breakfast recipes to please everyone!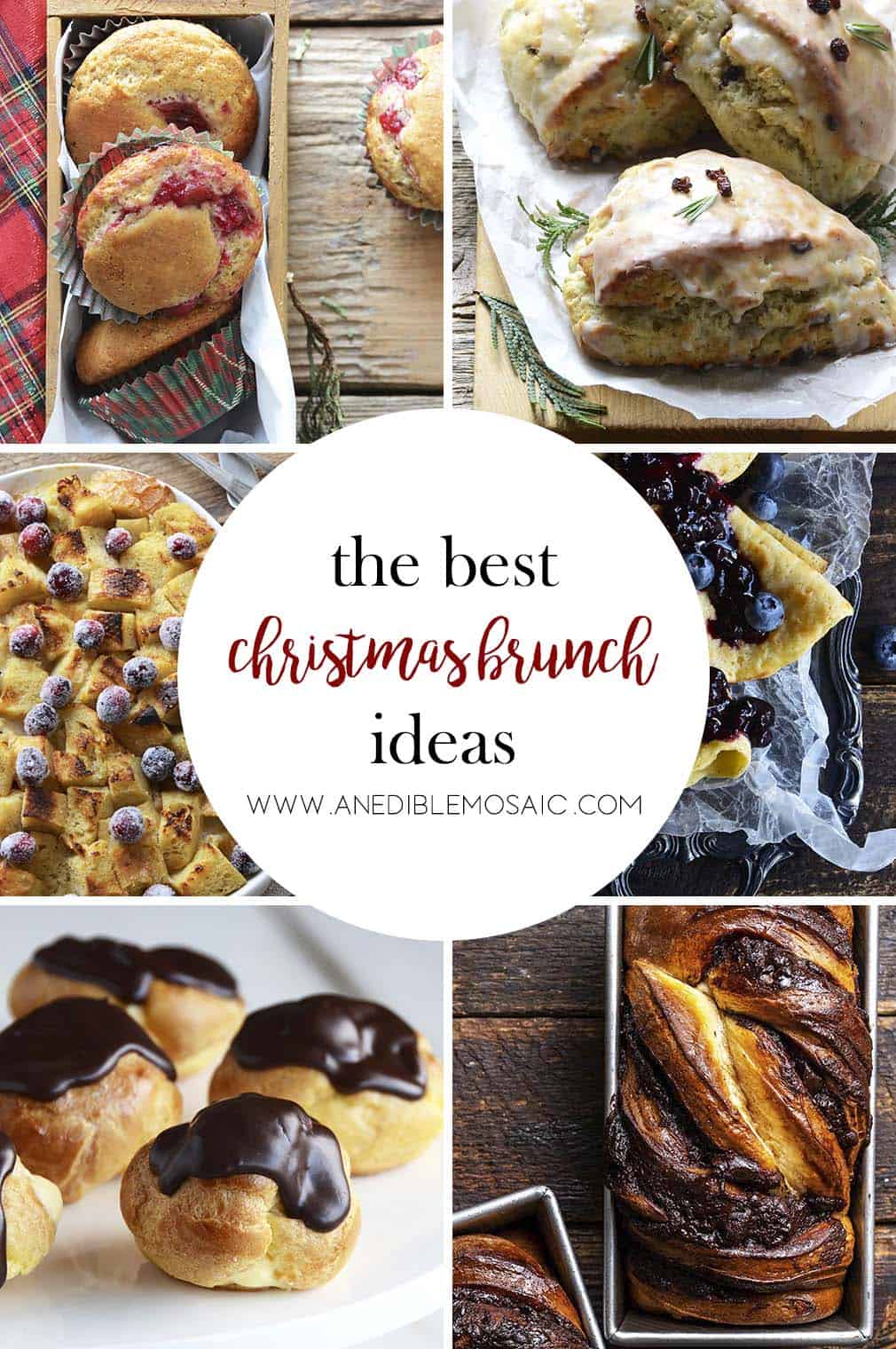 In my family, Christmas morning is merry and bright. It brings homemade eggnog lattes, carols humming softly in the background, and the cheery twinkle of lights on the tree.
The same twinkle is reflected in children's eyes as they wake up before the sun does to check out what Santa left them. And it's also reflected in my mom's voice as she reads us the Christmas Story. To me, it's the making of new memories that means the most.
Brunch is a must for us on Christmas morning, and it's usually something special. We try festive new recipes, but they're always unique, and are usually seasonally-flavored.
Does your family have a traditional Christmas breakfast?

Christmas Bread Pudding
One of the best things about bread pudding is that many recipes are easy to assemble a day or two in advance, and then pop in the oven the morning you want to eat it.
Another great thing is that bread pudding recipes typically feed a crowd. This makes them perfect if you have people coming over for brunch.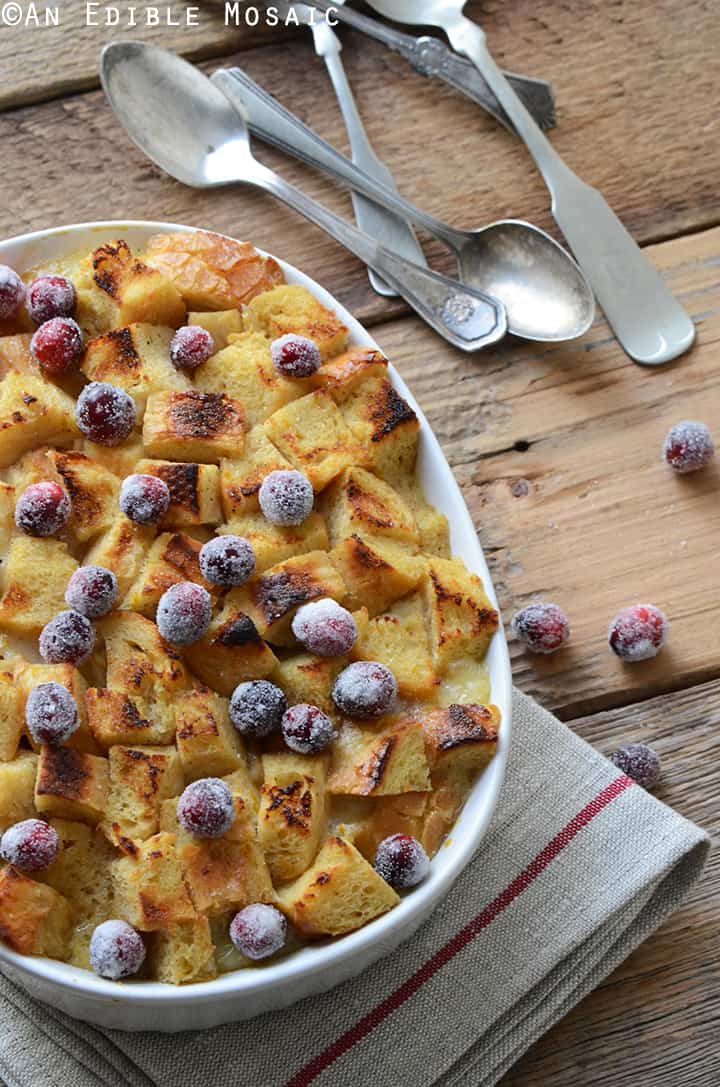 Orange and Nutmeg-Scented Brown Sugar Bread Pudding with Melted Brie and Sugared Cranberries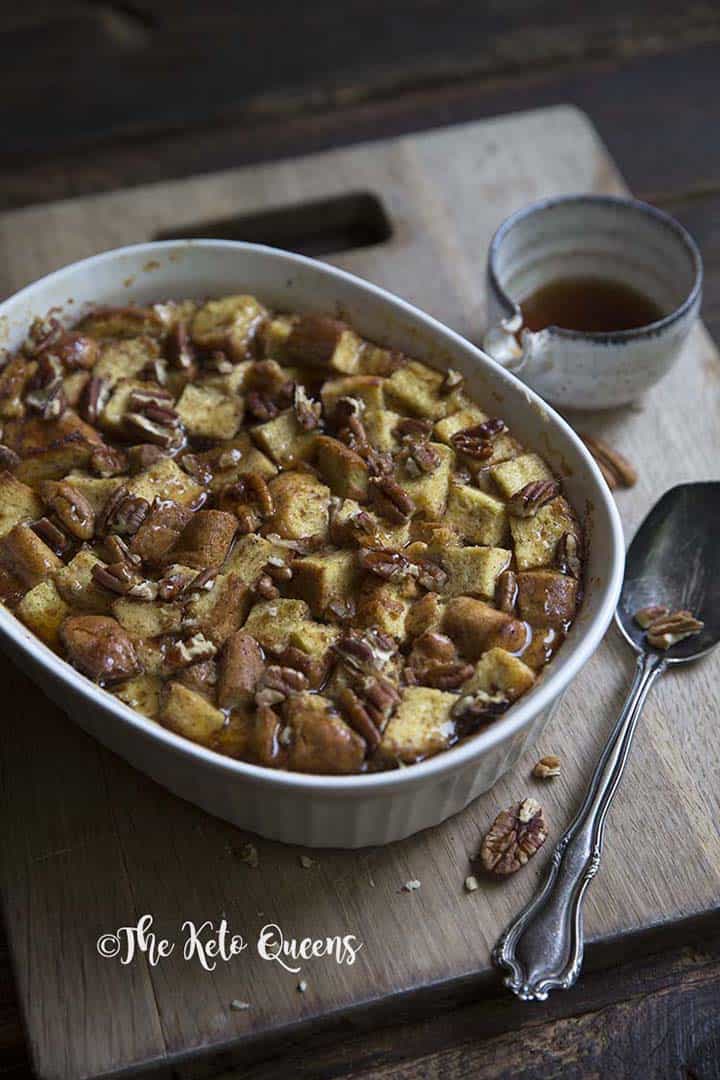 Maple Pecan French Toast Casserole
Christmas Muffins
Muffins are perfect when you don't have a lot of time, but you want a homemade baked good for Christmas brunch.
They're easy to make and you can pick a recipe that's full of seasonal flair. As far as Christmas breakfast recipes go, muffins are always on my list!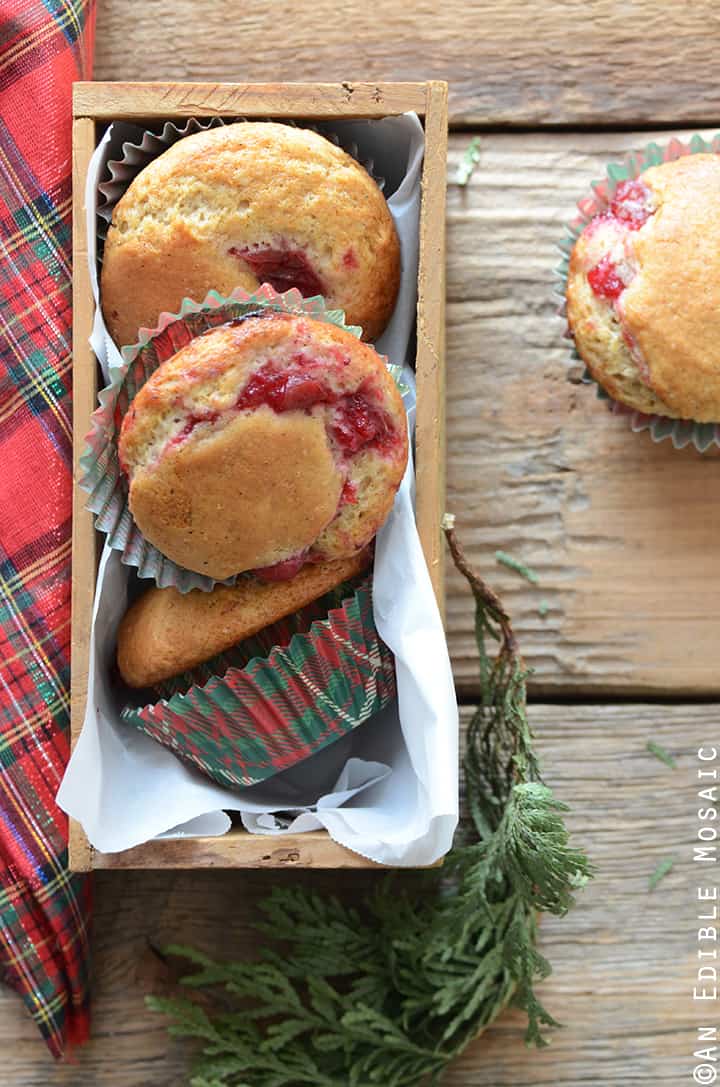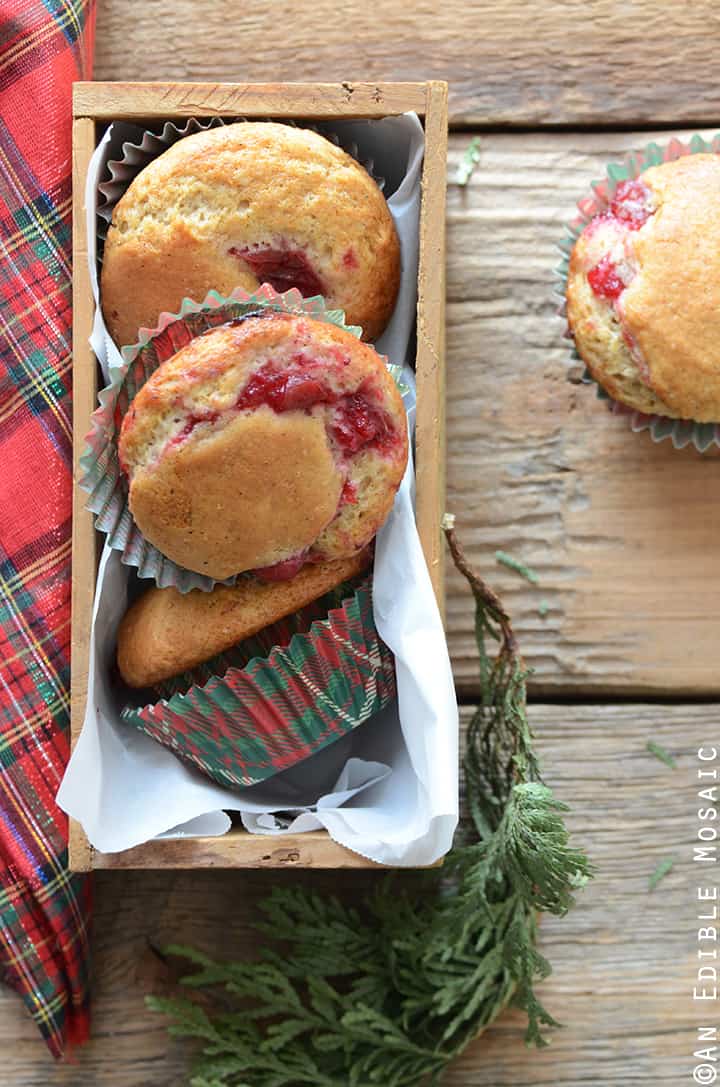 Eggnog Muffins with Cranberry Filling
Breakfast Sausage Recipe
The beautiful thing about this homemade breakfast sausage is that you can make it and freeze it! That way, it's ready to thaw, heat, and eat anytime.
This sausage is perfect for a holiday brunch (apple makes it festive!). Not only can you make it ahead of time, but breakfast sausage is a good way to add some protein into the meal.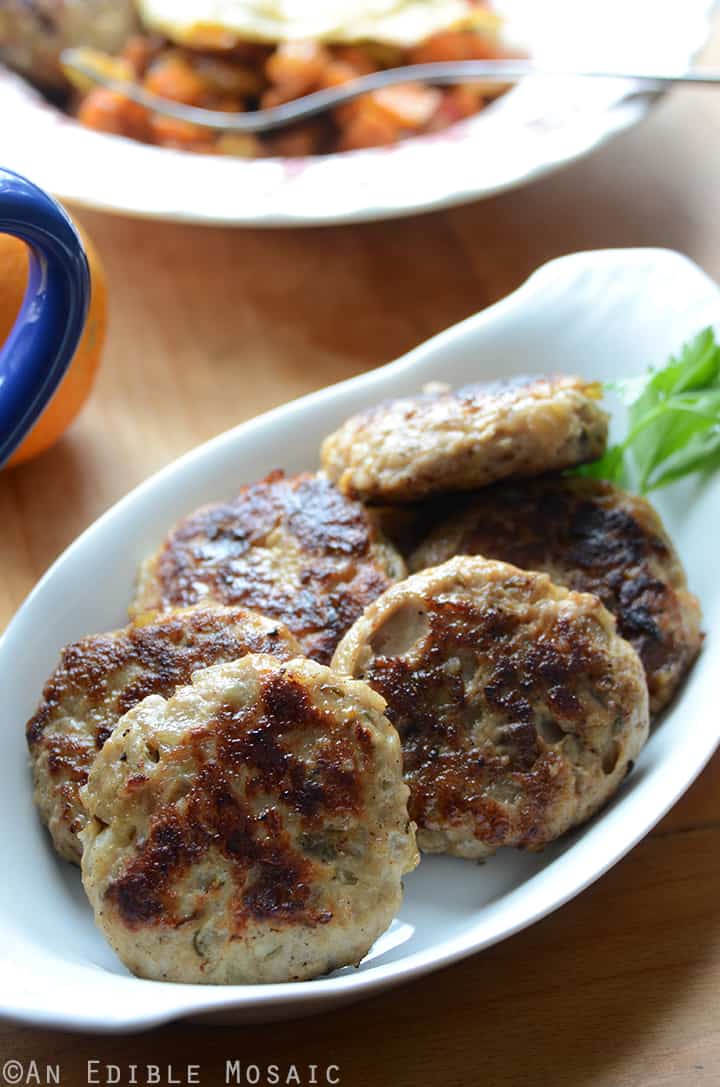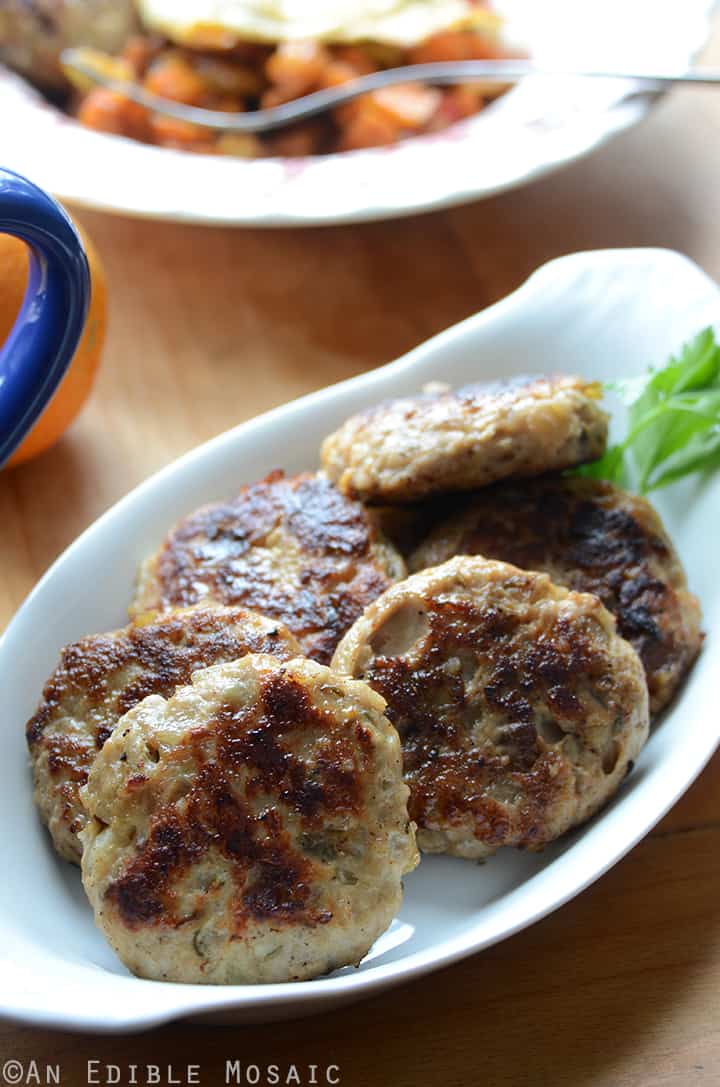 Apple-Onion Chicken Breakfast Sausage
Christmas Drinks
Make gingerbread lattes, or go with eggnog (straight out of the carton, spiked for the grown-ups, or made into an eggnog latte)!
Or try something new and fun like a butternut butterscotch latte. It's all festive and it's all delicious.
Christmas Breakfast Pastries
I'm an equal opportunity pastry-lover; I enjoy both sweet and savory pastries for Christmas brunch!
Cream Puffs (aka Profiteroles) use French pâte à choux and are filled with a sweet custard and topped with chocolate. Equally delicious, but a bit less time consuming are my Savory Camembert Turnovers, which use frozen puff pastry.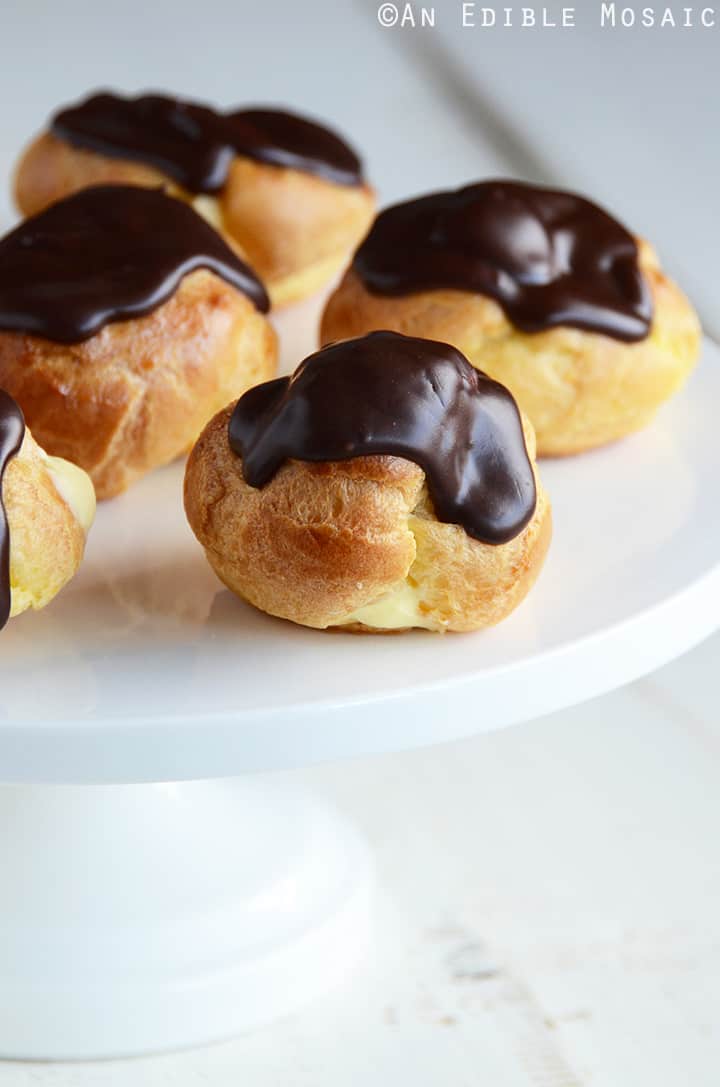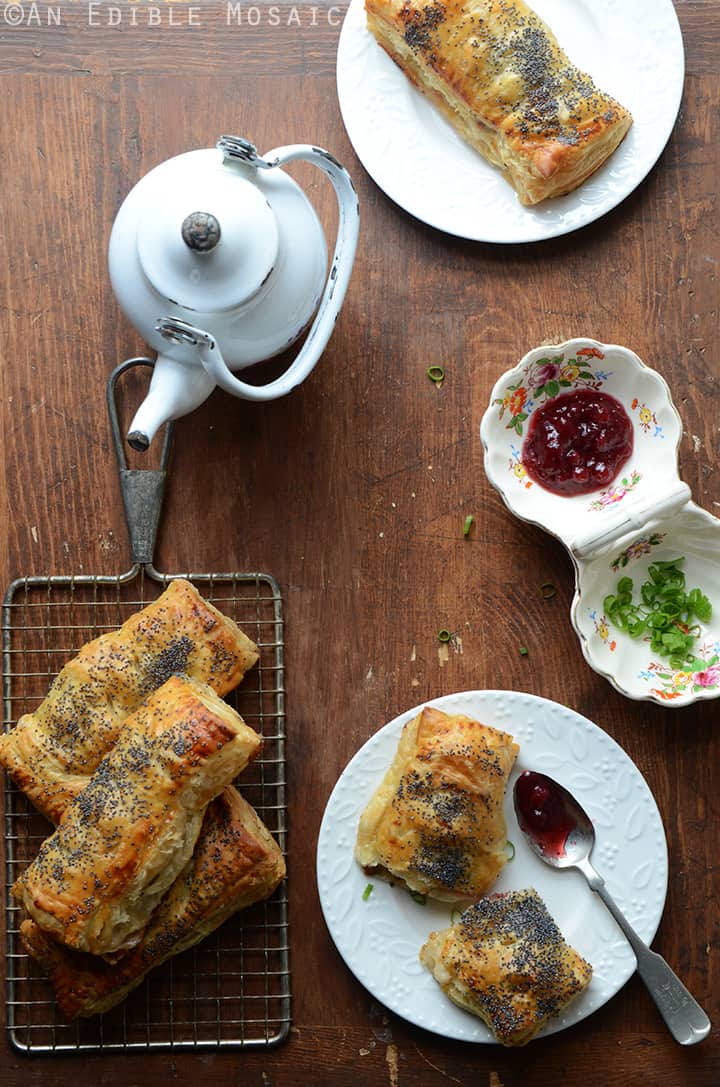 Savory Camembert Turnovers with Honey-Roasted Turkey and Lingonberry Jam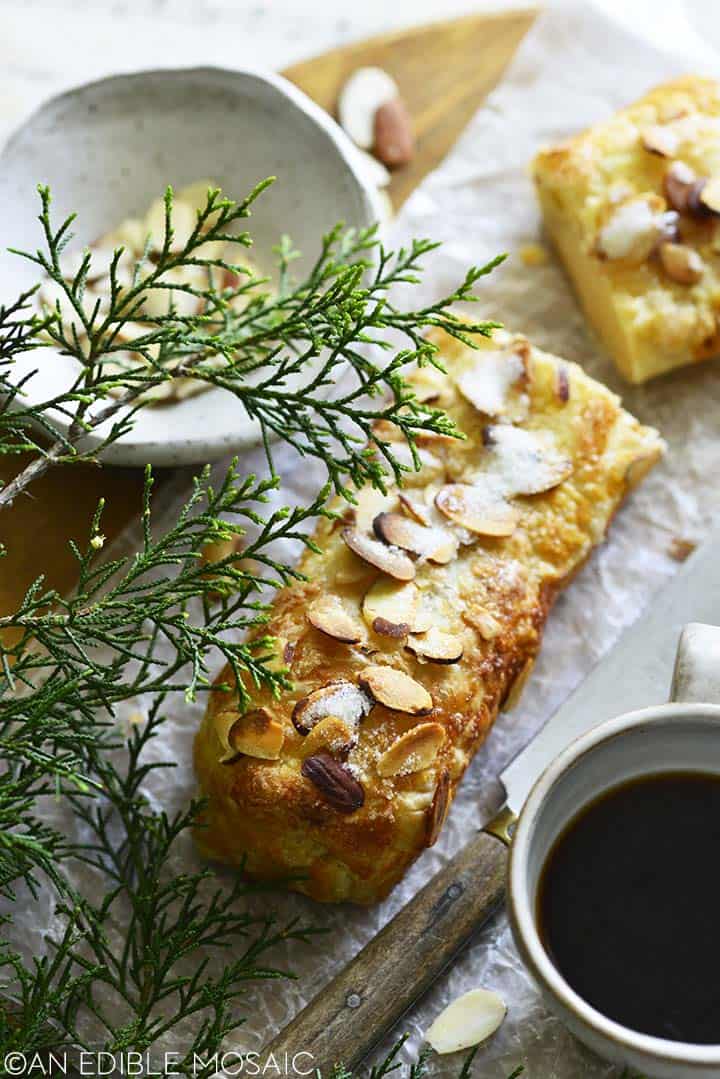 Christmas Bread and Scones
There's nothing quite like the smell of bread or scones baking to make a house feel like a home. And if you want to make aforementioned home smell like Christmas, whip up a batch of one of the bread or scone recipes here!
My personal favorite is Christmas Morning Scones, which you can make the dough for in advance.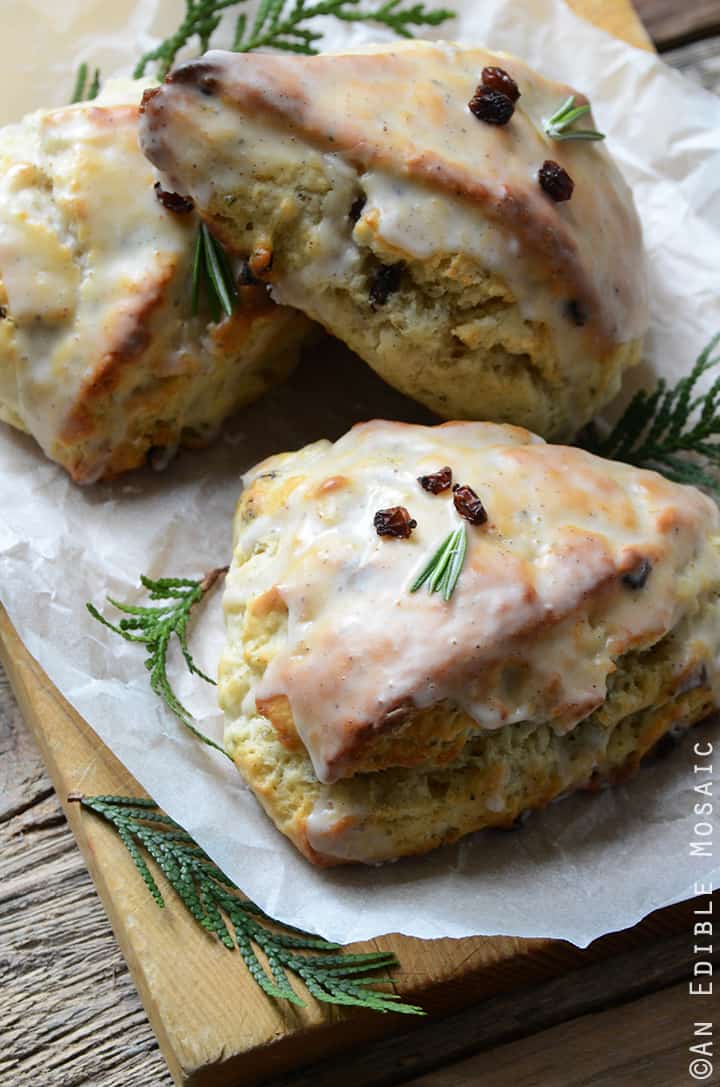 Christmas Morning Scones (aka Vanilla Bean, Nutmeg, and Rosemary-Scented Scones)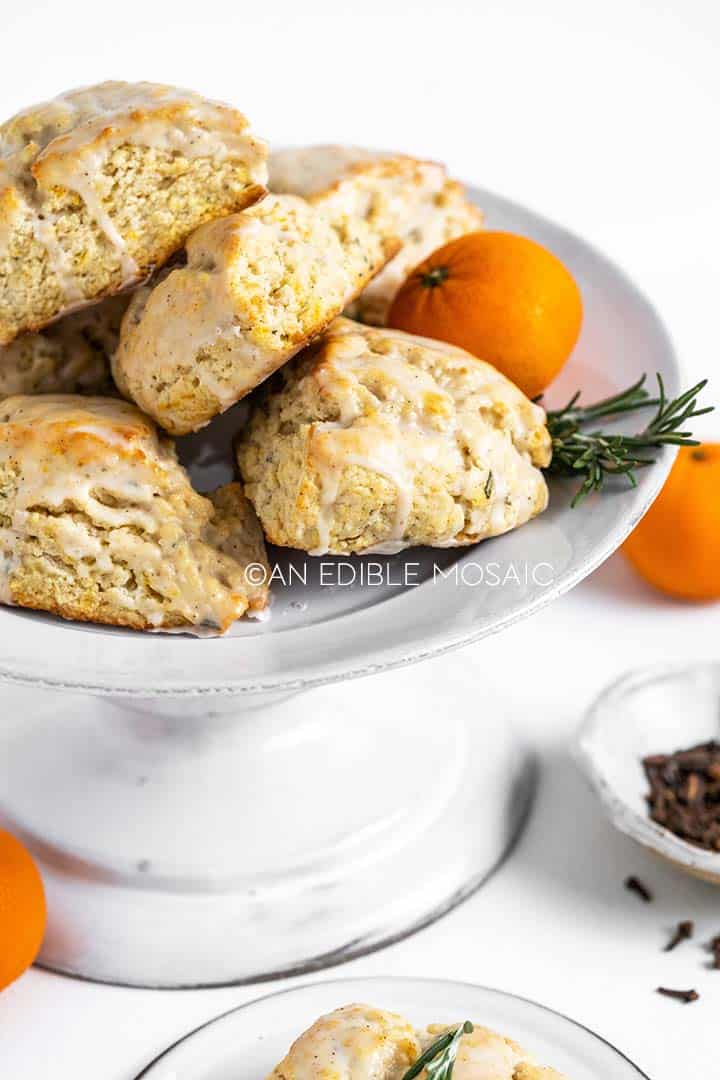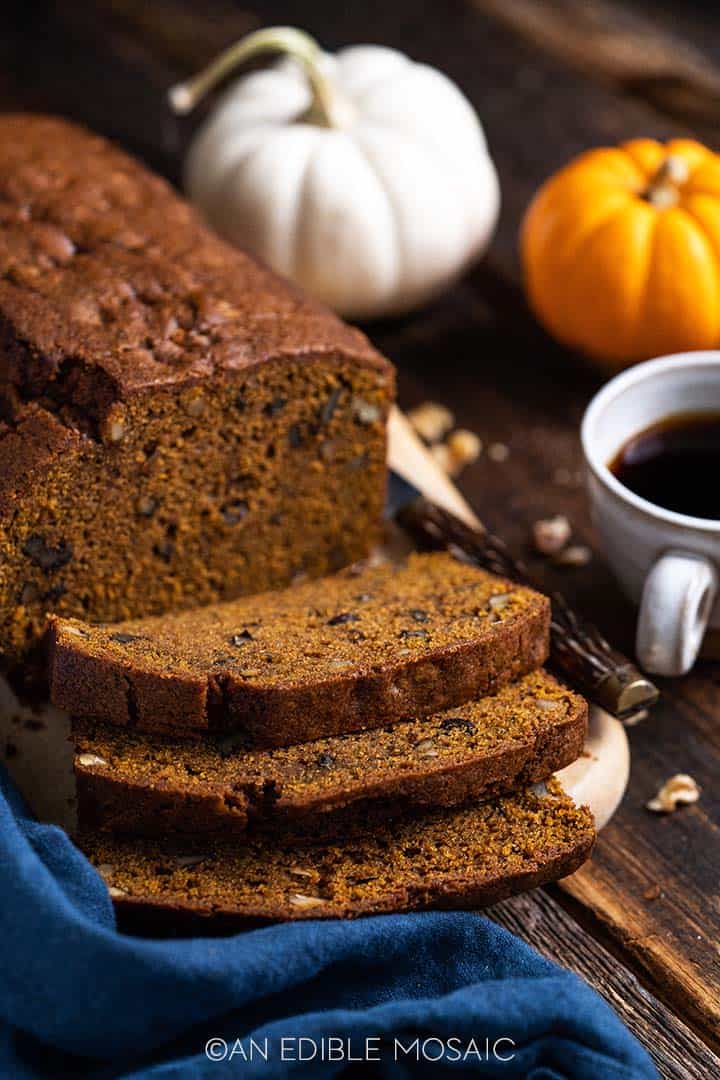 Easy Pumpkin Bread Recipe with Brown Butter and Chai Spices
Paleo Cranberry Orange Walnut Bread
Christmas Morning Cornbread Loaf Cake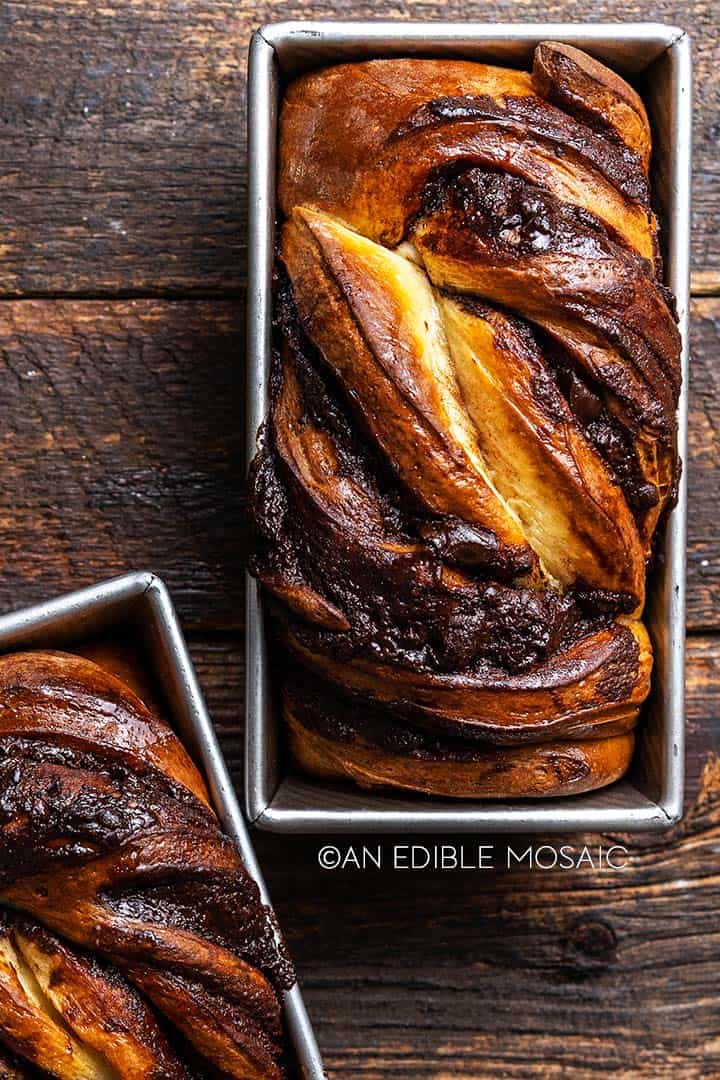 Chocolate Babka with Orange and Cardamom
Christmas Pancakes and Crepes
If you have a great base pancake recipe, it's easy to customize it any number of ways!
You can add a handful of chocolate chips, nuts, and/or coconut flakes. Alternatively, you can make a quick fruit compote with apple, pear, berries, etc. Or go classic and top your pancakes with maple syrup and butter!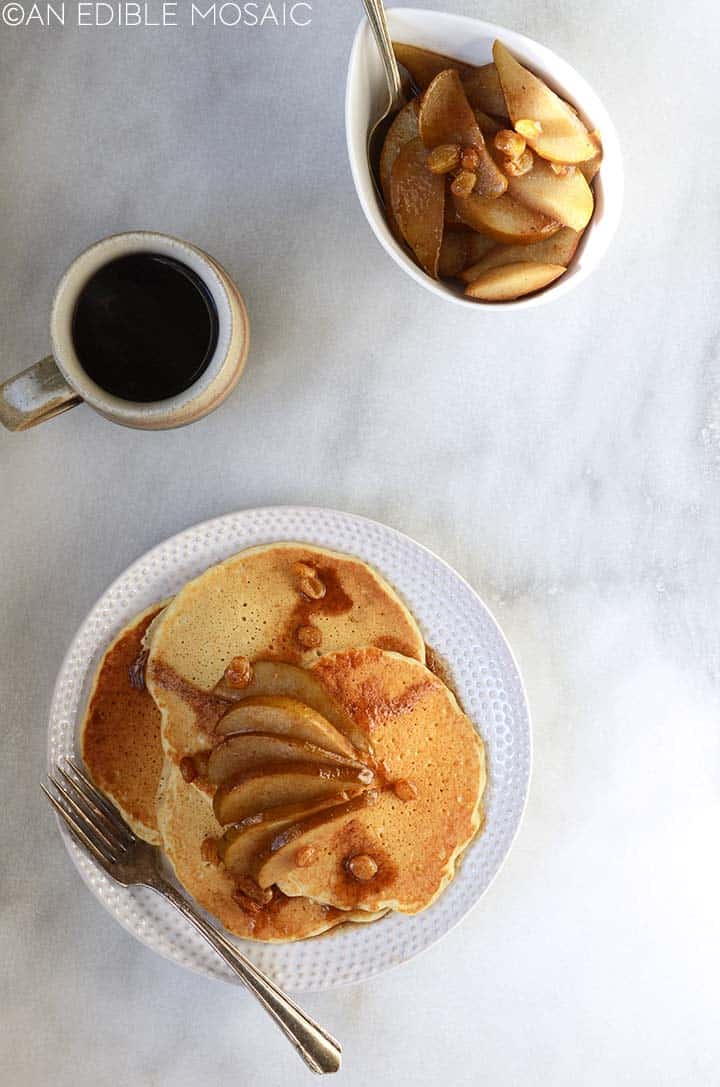 Fluffy Seltzer Water Pancakes with Quick Spiced Pear Compote
Egg Recipes for Christmas Brunch
If savory egg-based dishes are more your style when it comes to Christmas brunch recipes, there are tons of ideas to choose from.
Starbucks copycat sous vide egg bites, deliciously cheesy frittata, and open-faced English muffin sandwiches, to name a few!
Cheesy English Muffins with Smoky Balsamic Red Pepper Compote and Fried Eggs
Baked Kale, Sausage, and Cheese Frittata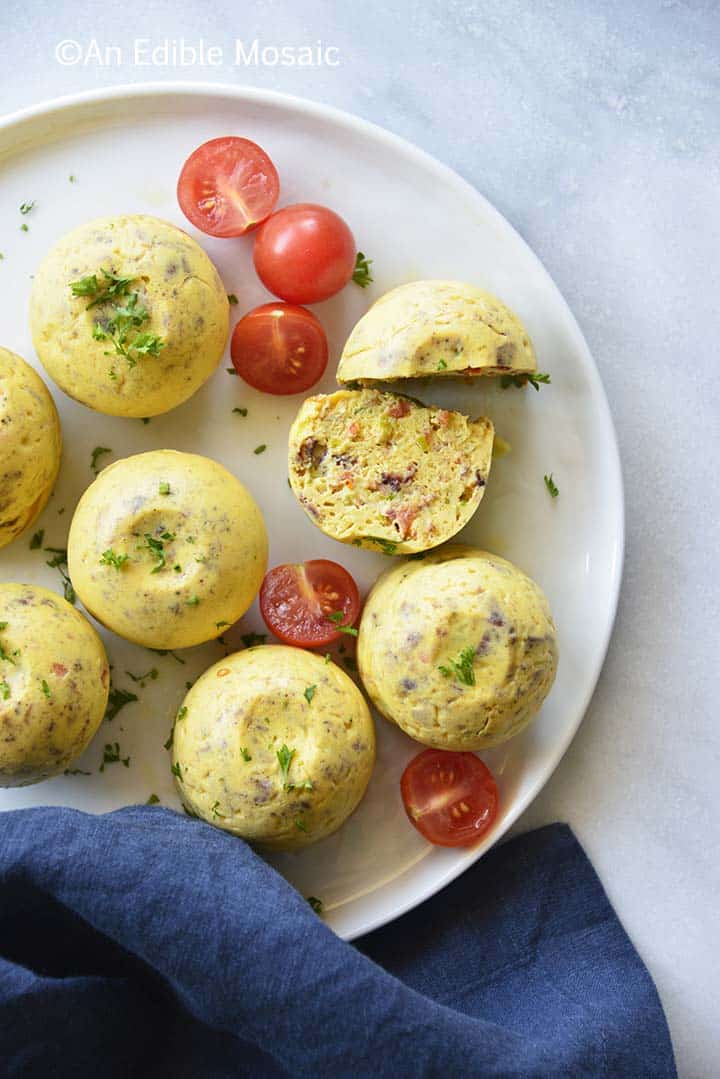 Sous Vide Egg Bites with Bacon and Cheddar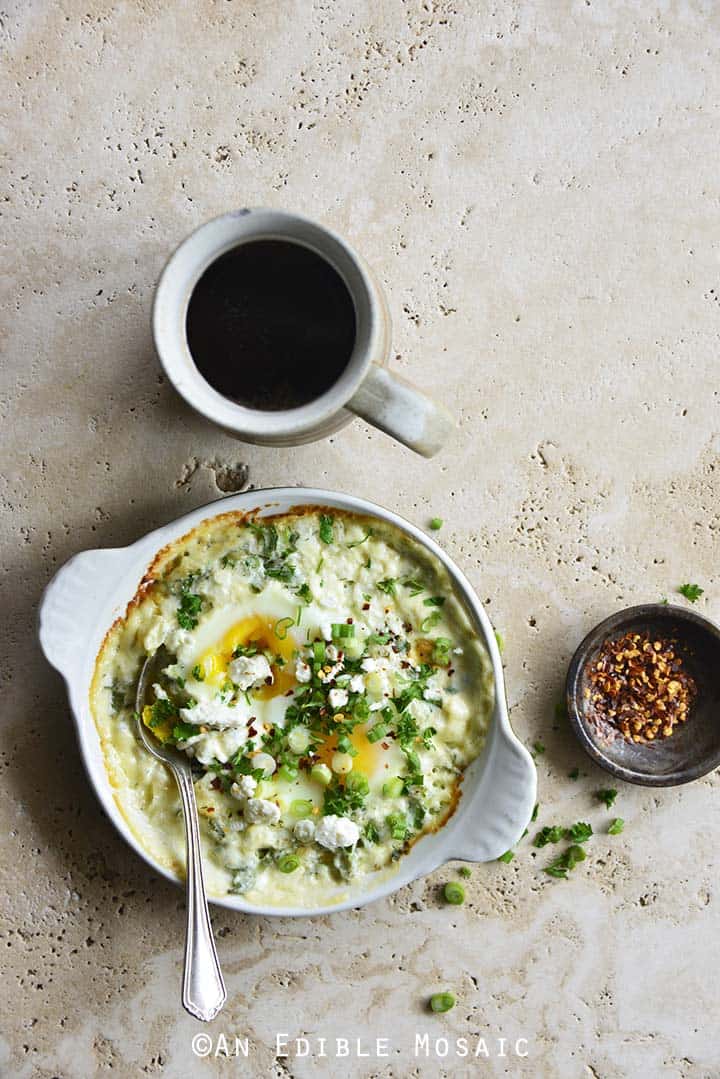 Herbed Eggs Baked in Cream with Feta
More Fabulous and Festive Christmas Breakfast Ideas