Blended cottage cheese smoothies, or what I like to call cheesecake milkshakes, taste smooth, creamy, and decadent, but are packed with protein and nutrition! Raspberries and chocolate are an indulgent flavor pairing, and with a hint of vanilla and a touch of honey, these smoothies have a cheesecake vibe.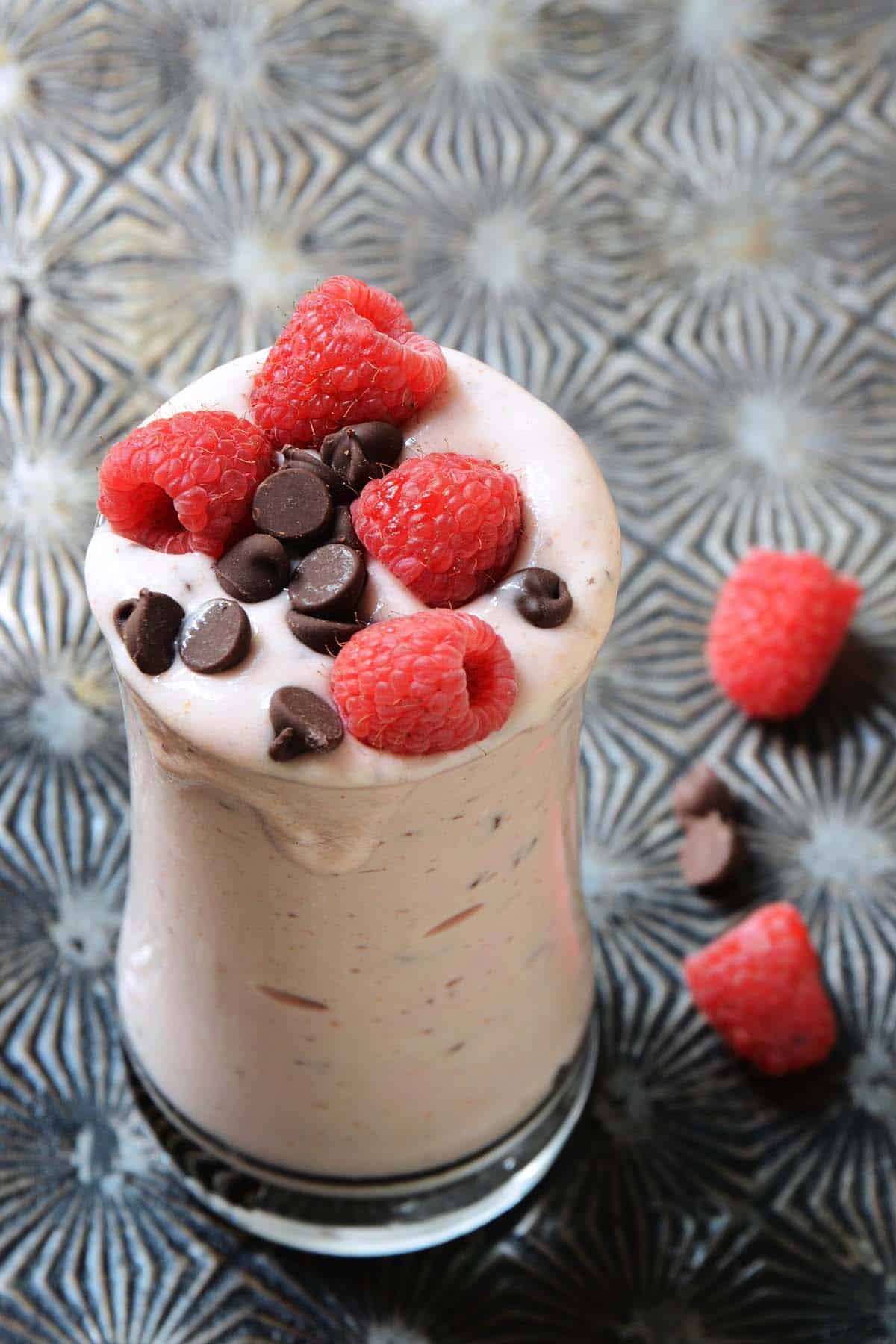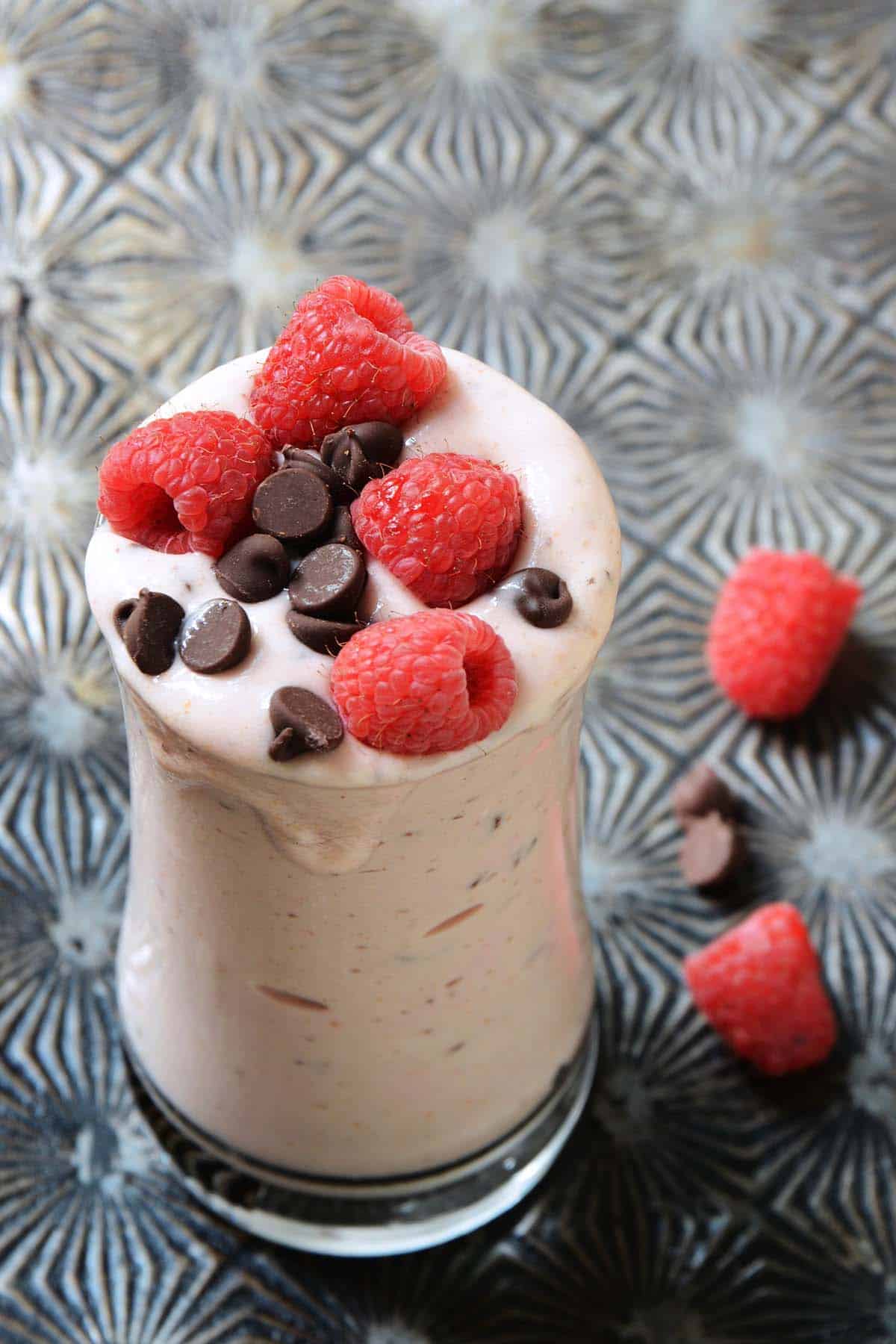 How about a raspberry cheesecake milkshake for breakfast?, I enticed Mike one Saturday morning.
Cheesecake-flavored anything is his favorite; combine it with berries and he's in heaven. Needless to say, he was pretty excited about breakfast that day.
That is, until he saw me add cottage cheese to the blender in a moment of inspiration.
…